Depop Dos and Don'ts: An etiquette guide to social shopping
How to bring your best shopping game to the fashion app this Second Hand September
Wednesday 02 September 2020 18:37 Comments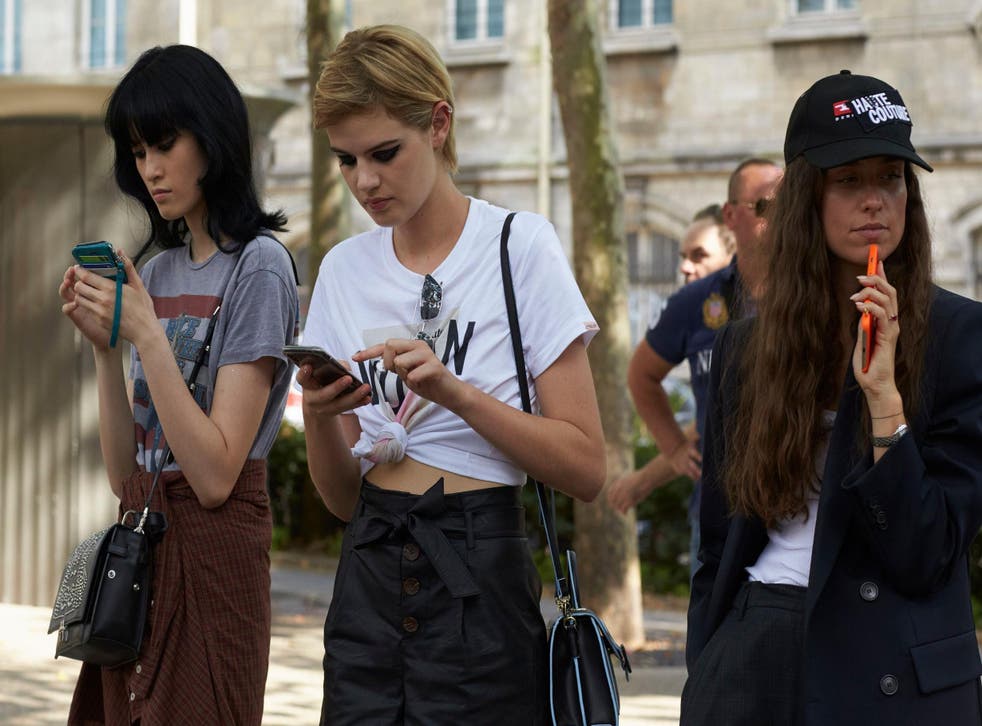 Peer-to-peer app Depop was founded in 2011 to help people sell pre-loved clothes and to allow shoppers a circular way to indulge their love of fashion.
Its social shopping concept has seen Depop garner a user base of over 15 million registered users in 126 countries. Most of its userbase are Generation Z, with 90 per cent of its users aged under 25, while a third of 18-25 year olds in the UK registered on the platform, according to Vogue Business.
Just like on Instagram, users can follow each other, while top sellers can appear on the discover page and obtain a blue tick if they sell 50 or more items a month and maintain a high star rating. Kindness is therefore currency on the app as it relies on community.
However, if the Instagram account Depop Drama is anything to go by, sellers and shoppers alike aren't afraid to push boundaries in the name of a great deal or a quick profit - a recipe for heated direct messages at best, and complicated complaints processes at worst.
The tongue in cheek account which posts screengrabs sent by Depop users chronicles everything from users sending stones rather than shoes, to wishing a seller 'sweet dreams' after a single message has been exchanged.
The site's popularity surged during lockdown, with a 40 per cent increase in marketplace listings and 65 per cent upshot in sales recorded for March compared with the same period in 2019. Traffic on the app was up a staggering 74 per cent. Meaning the need to adhere to guidelines to keep sales and purchases as smooth as possible is greater than ever.
If you're new to the app for Second Hand September, or want to be a model buyer or seller, we've compiled the ultimate guide to Depop etiquette.
For sellers
Be transparent in your bio
It's best to assume that when users look at items they will first check out your profile page - so treat it as your shop window. Set out any policies about shipping, refunds, returns and bundles to inform and entice your buyers, and make sure you stick to them.
It's also a great idea to add an out of office to your bio so users know you'll be uncontactable or slower to reply and ship items.
Be prompt to reply
No one likes waiting around, and in the fast moving world of social shopping, your buyers are likely to go elsewhere if ignored. Quite simply, the faster you reply, the happier your customers will be and therefore, the more positive reviews you'll get.
Mention the details - flaws and all
To avoid repeat questions about the specifics of your item, or disputes about the condition, ensure you mention all the details of an item in your description or add photos of the details. Misleading buyers or failing to mention a defect might lead to a quicker sale, but it could result in damaging negative feedback or requests for refunds.
Depop suggests keeping them "clear and concise with relevant hashtags" to boost sales. It recommends posting four pictures of the item to give a clear idea of its condition - listings with this many images are 20 per cent more likely to sell.
Avoid irrelevant tags
While it might be tempting to tag an item with the name of the insanely popular collaboration everyone is searching for in order to improve traffic to your shop, it's also a sure-fire way to irritate people.Tagging your item with the brand it's a dupe of without mentioning that in the caption could also mislead buyers.
Depop even penalises users who use irrelevant hashtags. "Brand names or tags that have nothing to do with your item can end up caught in our spam filter. If this happens, they won't show up in search results and they can't be featured on the Explore page", warn the app's guidelines.
Don't ghost your buyers
Once a user has placed an order for one of your items and you've taken it to the post office, it's not the time to sit back and wait for the money to roll in. Messaging your buyer to confirm shipping, sending proof of postage and letting them know when they can expect the item are all great ways to build relationships on the app. Leaving a positive review will up your chances of getting one in return, too.
Treat your packages with care
While your shoppers know they're getting something second-hand or upcycled, it doesn't mean the packaging has to be, too. Make sure items are wrapped securely and have the necessary protection to arrive looking their best.
Make items smell as good as new
Even if an item was ironed or dry cleaned for your photoshoot, make sure it gets the same treatment before it is sent if it has been in storage. Your buyers will certainly give their purchases a sniff upon receipt, so ensuring they look and smell their best is essential for great reviews.
Go the extra mile
Great customer service is the route to return customers. So one-upping your competition in the detail of your transactions is a shrewd business move. Depop's seller handbook recommends sending your buyer a private message thanking them for their business and letting them know when you plan to ship, as well as more personal touches like adding a thank you card or small freebie with their package.
For buyers
Only ask key questions
If you're serious about buying an item and have questions which aren't answered by the listing then by all means the seller should answer your queries. Just make sure you've checked beforehand whether the answers are in their images or the listing write-up.
Make sure your offers are fair
When asking to negotiate on price avoid going too low-ball, as you may just insult the seller - especially if they're a maker. Consider that the person has running and material costs as well as shipping to account for. Cross-referencing the prices of an item with similar listings is a good way to check if the item is fairly priced.
Alternatively, seller TrollFunk says a good rule of thumb is "[don't] ask a seller to go lower than 30 per cent of what the price already is", especially if postage is included. Bear in mind the person already loses 10 per cent of the price to seller fees.
Read the seller's bio carefully
Does the seller state that they don't offer returns? That they do not take offers, or won't sell bundles? Then unfortunately it's unlikely they're willing to bend the rules for you, and it's likely they state these terms because they're concrete.
Don't overshare
Just as you wouldn't tell a shop assistant personal information to try and get a bargain price on an item or receive a refund, try to avoid this on Depop too. They don't need your life story, they just want to make sales and get good reviews.
Be patient
If someone states that they only ship on certain days, or within a certain amount of time, give them the relevant grace period and only chase when you've been kept waiting or not heard back. If you haven't received an item, give the seller time to track it and feed back before raising it with PayPal. Especially when coronavirus is effecting international shipping, it pays to be patient.
Register for free to continue reading
Registration is a free and easy way to support our truly independent journalism
By registering, you will also enjoy limited access to Premium articles, exclusive newsletters, commenting, and virtual events with our leading journalists
Already have an account? sign in
Join our new commenting forum
Join thought-provoking conversations, follow other Independent readers and see their replies