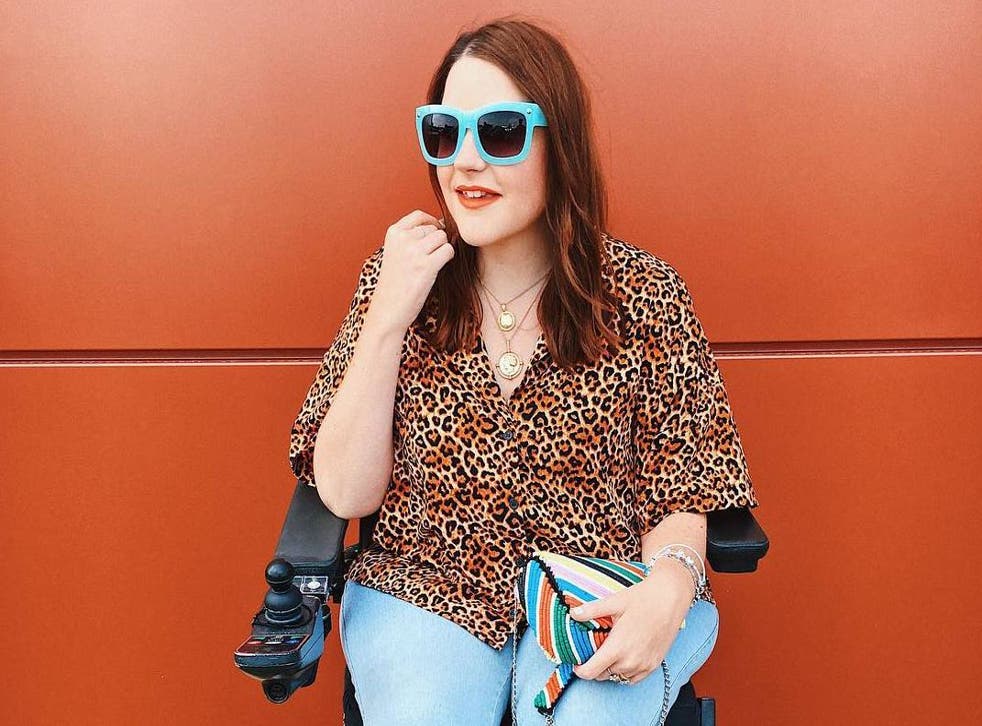 Instagram blogger inspires others with disabilities to enjoy colourful fashion
'With fashion you can be anyone who you want to be'
The fashion industry has been making strides in recent years to become more inclusive and diverse.
However, it still has a long way to go when it comes to adequately representing individuals with disabilities.
Sophie Bradbury-Cox has made it her mission to inspire others with disabilities to enjoy the vibrancy and versatility that fashion has to offer.
The 30-year-old blogger, who goes by the handle @fashionbellee online, has spinal muscular atrophy type three and uses a wheelchair.
A diagnosis of spinal muscular atrophy type three involves weakness in the muscles and can lead to scoliosis.
Ms Bradbury-Cox noticed that there was a severe lack of disabled people visible within the fashion world, which is why she decided to create her Instagram account and share her stylish flair with the world.
"I started my Instagram account because I wanted to show other disabled people that you can be sitting in a wheelchair and still have your own sense of style," she told The Independent.
"You never see any disabled people, let alone in wheelchairs, anywhere in the fashion industry."
The self-confessed shopaholic relishes in the opportunity to experiment with bright colours and encourage her 2,345 followers to do the same.
"I love the fact that it's so fun!" she said. "With fashion you can be anyone who you want to be, you can be individual and unique."
Ms Bradbury-Cox's love of colour is made very apparent by her lively Instagram feed.
She even carried a rainbow-coloured bouquet of flowers on her wedding day two years ago.
There has been some sign of progress within the fashion industry in recent times when it comes to representing individuals with disabilities, such as when River Island featured six children with disabilities in its "Ditch The Label" campaign.
However, according to Ms Bradbury-Cox, there is still far more that can be done to raise awareness of the wide array of people who live all over the world.
"Catwalks and advertising campaigns are dominated by the same type of person, which is such a shame because there are so many incredible individuals in the real world who should also be represented in the fashion world."
Aaron Philip, a 17-year-old with quadriplegic cerebral palsy, aspires to challenge the stereotypes that surround disabled people by embarking on a career in modelling.
"I personally want to become a successful, acclaimed, signed model in order to dismantle negative stigma that surrounds the community and spaces I'm a part of - with me being black, physically disabled, and trans," Philip told Paper Magazine.
Register for free to continue reading
Registration is a free and easy way to support our truly independent journalism
By registering, you will also enjoy limited access to Premium articles, exclusive newsletters, commenting, and virtual events with our leading journalists
Already have an account? sign in
Register for free to continue reading
Registration is a free and easy way to support our truly independent journalism
By registering, you will also enjoy limited access to Premium articles, exclusive newsletters, commenting, and virtual events with our leading journalists
Already have an account? sign in
Join our new commenting forum
Join thought-provoking conversations, follow other Independent readers and see their replies