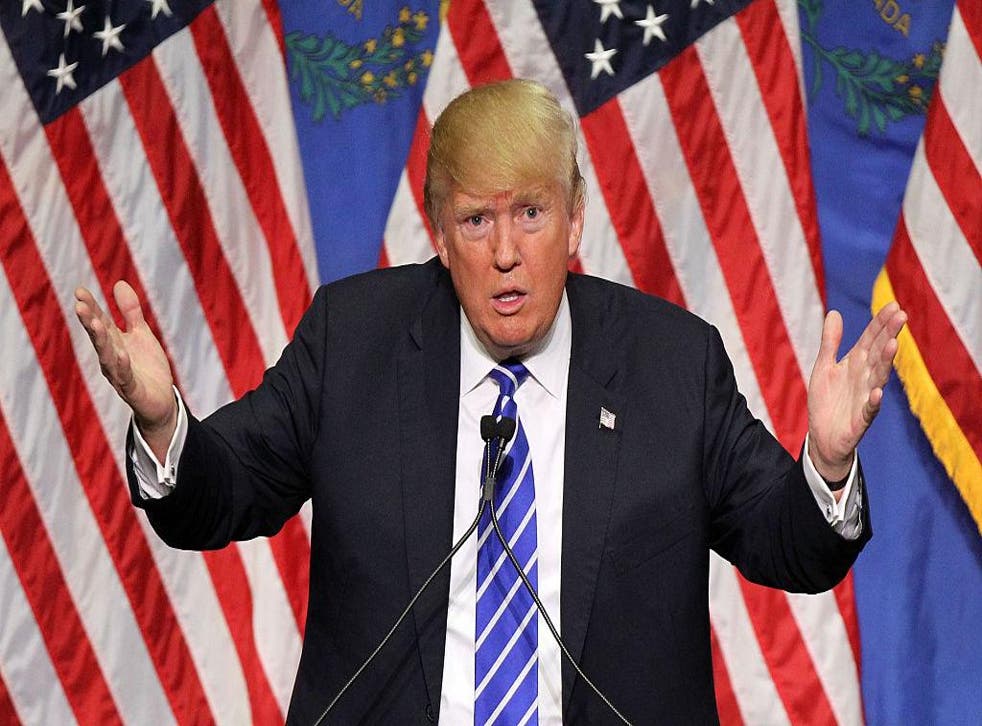 Three reasons Donald Trump's suits fit him so badly
The President looks like everyone's dad. Unless your dad dresses well
Donald Trump makes no secret of his wealth, so you'd think he might be able to find a suit that fits.
His trousers are too baggy, his jackets are boxy, his ties are too wide and often too long, and his lapels are too big.
Trump is not the only politician guilty of wearing ill-fitting suits - across the world, the political elite dress terribly. But why?
Is it deliberate, or do politicians just have bad taste? With their sartorial advisors and ample funds, surely they could make the effort to see a tailor?
Trump accuses 'dishonest media' of fake news at campaign rally
Well the reason is actually three-fold:
Firstly, politicians all want to appear relatable - they avoid looking too slick or flashy so as not to alienate working class voters who can't afford a £5,000 suit.
During last year's election campaign, Hillary Clinton was blasted for wearing a $12,000 (£9,600) Armani jacket and Theresa May sparked outrage for wearing a pair of £995 leather trousers.
Barry Brummett, a professor of communication at the University of Texas, told Mel Magazine that you "have to show that people from all classes ... can identify with you".
"You can't go on wearing overalls, but you also can't be too flashy."
Secondly, the demands of holding office mean politicians' weights often fluctuate - it's a stressful job, and just like the rest of us, stress can result in periods of binge eating followed by not eating.
If your weight's changing all the time, there's no way you could be constantly in a perfectly-fitting suit, according to Washington DC-based political consultant Josh Nanberg.
The controversial orders Donald Trump has already issued

Show all 9
And the third reason is that because politicians spend their days going from meetings to lunches to events, their suits get rumpled quickly.
Most of us working in professions that require suits probably spend the majority of the day sitting at a desk with our jacket nicely hung-up, but not politicians. And of course, their outfits are scrutinised wherever they go (particularly if they happen to be female).
So it's probably only partially deliberate that Trump's suits are horrendous - he could undoubtedly get himself some better clothes without spending the average citizen's annual income.
Barack Obama, for example, always wore suits that fit him well, despite his admission that he didn't want to make decisions about what he wore "because I have too many other decisions to make."
Of course, whilst appearing relatable, a head of state also needs to seem professional, so it's a tricky balance to strike.
"You want the voter to be concentrated not on what you're wearing, but what you're trying to communicate," Jason Levin from LA-based communications company Cerrell Associates told Mel Magazine.
Trump may be unlikely to change his policies any time soon, but he could at least upgrade his wardrobe.
Join our new commenting forum
Join thought-provoking conversations, follow other Independent readers and see their replies