The Independent's journalism is supported by our readers. When you purchase through links on our site, we may earn commission.
Dr Martens' profits soar by 70 per cent over success of new vegan range
Synthetic material is made using absolutely no animal products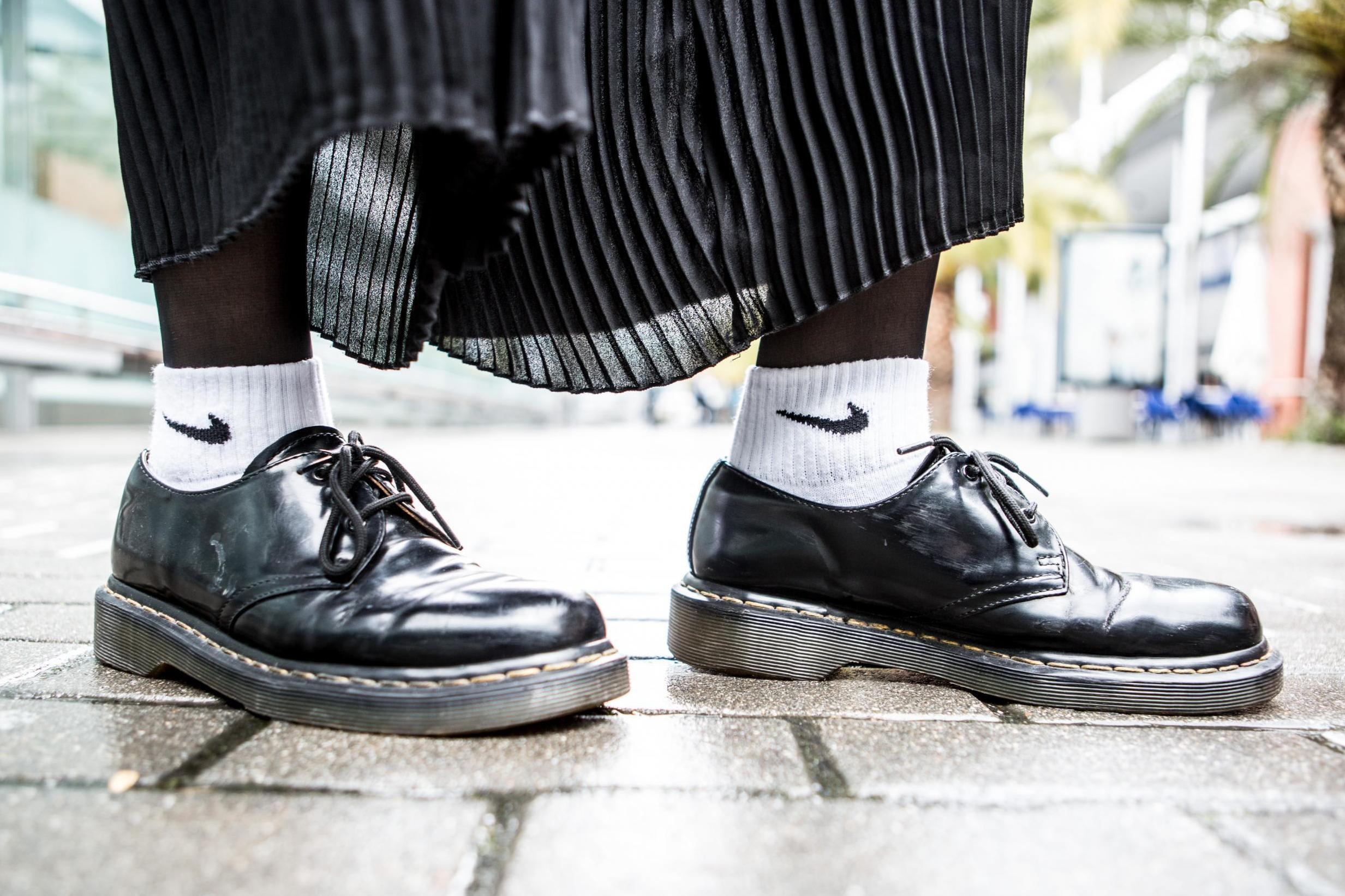 Dr Martens' profits have soared by 70 per cent in the year to the end of March, thanks to the success of its new vegan range of boots.
According to the footwear brand, online sales also rose by two-thirds to £72.7m, accounting for 16 per cent of total revenues for the company.
The shoemaker's chief executive, Kenny Wilson, says sales of Dr Martens' vegan range have increased by "multiple hundreds of per cent" in recent years, with vegan boots now accounting for 4 per cent of the label's sales.
Dr Martens' vegan range replaces leather with a synthetic material the label refers to as "Felix Rub Off".
The company states that the material performs "as well as the real thing" and is made using "absolutely no animal products".
Celebrity Vegans: From Beyoncé to Natalie Portman
Show all 13
Other successful products in the brand's repertoire include departures from the original Dr Martens boots such as summer sandals, versions for children and collaborations with the Sex Pistols, fashion designer Marc Jacobs and streetwear brand Lazy Oaf.
Increased margins on these products meant underlying profits increased by 70 per cent year-on-year to £85m, the company said on Monday.
Furthermore, direct-to-consumer revenue was up 42 per cent to £199.4m, while wholesale grew 23 per cent to £255m.
Despite having made its rock'n'roll debut in the Sixties, Dr Martens has actually been around since the 1940s, when a doctor named Klaus Maertens developed the design.
Maertens was enlisted in the German army in his twenties, during which time he broke his foot skiing.
The former cobbler was driven to create a boot using recycled and leftover materials after the standard-issue military boot he was provided with was too uncomfortable.
Since then, the boots have been adopted by several subcultures, including skinheads, punks and goths.
However, in recent years they have become part of mainstream fashion and are much-loved by celebrities such as model Gigi Hadid, singer Miley Cyrus and actor Emma Watson.
As of March 2019, Dr Martens has 109 of its own stores, including two new locations in the UK and four new shops in the US.
Join our commenting forum
Join thought-provoking conversations, follow other Independent readers and see their replies