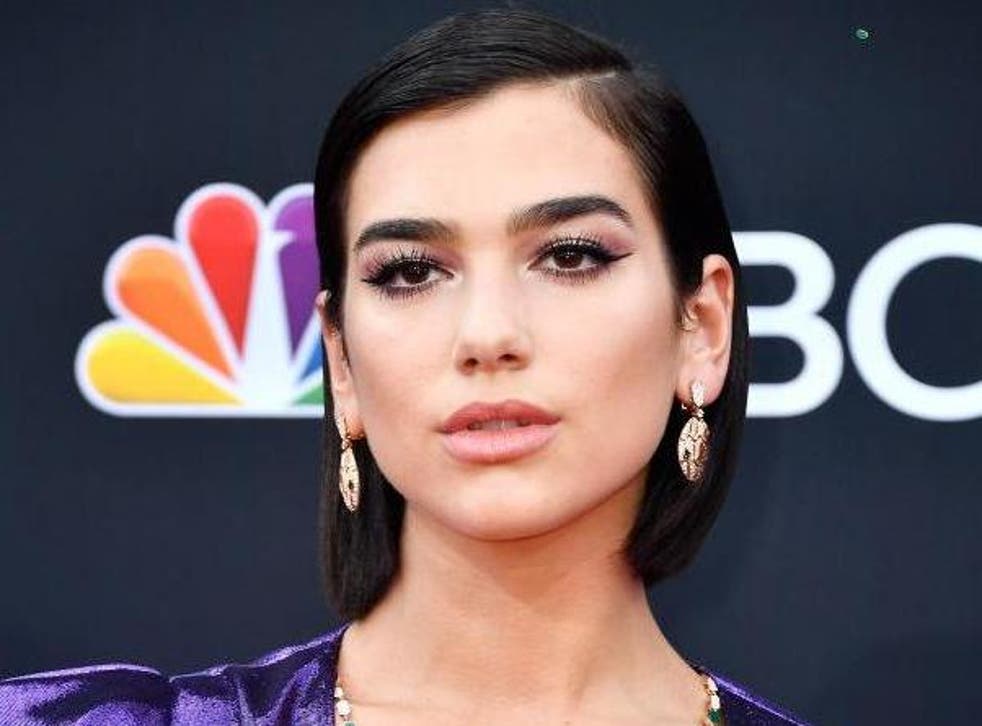 Dua Lipa angers fans for launching 'accessible' clothing line that stops at size 16
The singer has been criticised as 'out of touch'
Sarah Young
Saturday 26 May 2018 09:37 Comments
Pop star Dua Lipa has already conquered the music industry and now she has her eye on the fashion world too with the launch of her first collection.
The "One Kiss" singer announced that she is working with /Nyden – the seasonless H&M-owned brand – on a range that debuts this autumn.
However, it seems that not everyone is pleased with what may not be an entirely inclusive fashion collection.
Making the announcement on Twitter, Lipa wrote: "My loves, I have some news for you.
"I've started designing a capsule collection with @WeAreNyden and I'm bringing four drops with the first one coming out this fall.
"I'm so excited for you to see these, can't wait!"
Thrilled fans quickly flooded the singer's account with questions about the upcoming collection with one asking if the clothes would be unisex and another if it would include plus-sizes.
Lipa responded: "Yes, what I've wanted to do with this collection is so that it's universal and accessible for everyone" and, in a now deleted post, "It goes up to a size 16 UK."
Despite Lipa claiming that she wants the clothes to be "accessible" many fans were quick to point out that limiting it to stop at a size 16 – the UK average dress size - goes against any claim of inclusivity.
"Yikes girl. You've only been famous for less than a year, are you that out of touch with reality already? You're line is not universal or accessible to the majority of people in the world," one person tweeted.
Another wrote: "Dua I love you but that is not inclusive at all, fat women like your music too!!!"
Someone else added: "She says accessible for everyone? Not having plus sizes is not having it accessible to everyone."
Lipa hasn't revealed what the smallest size in the range will be but /Nyden's sizing charts say an XS is an 8, S=10, M=12 and L=14.
However, there is currently no XL available for women.
Register for free to continue reading
Registration is a free and easy way to support our truly independent journalism
By registering, you will also enjoy limited access to Premium articles, exclusive newsletters, commenting, and virtual events with our leading journalists
Already have an account? sign in
Join our new commenting forum
Join thought-provoking conversations, follow other Independent readers and see their replies