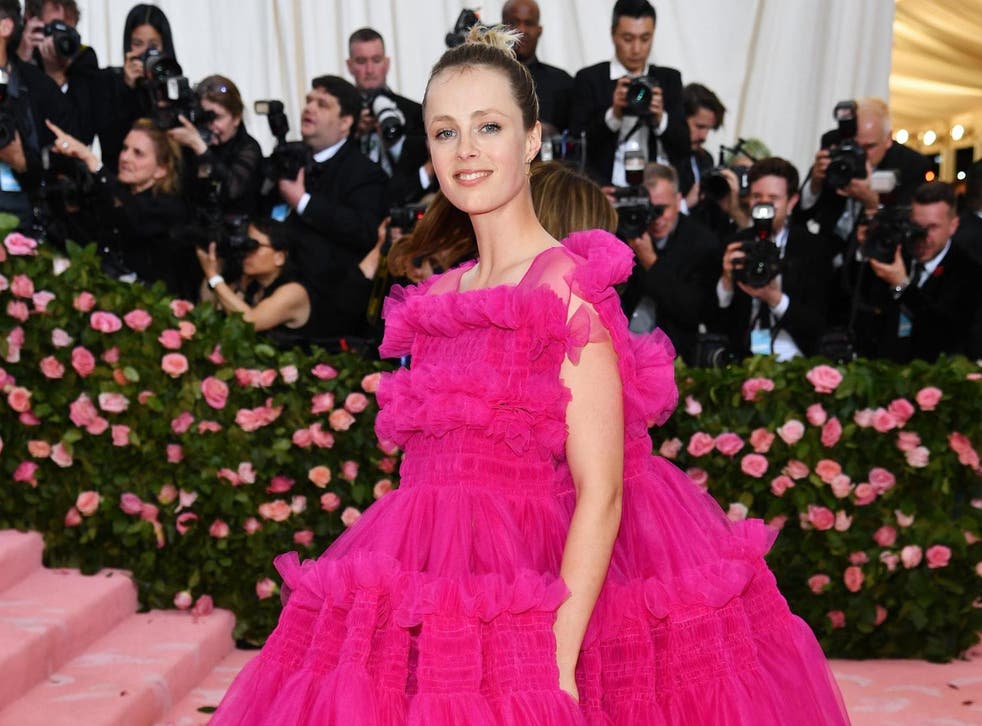 Edie Campbell feels complicit in fashion industry's 'environmental problem'
'There was a time when I was travelling so much, my accountants were concerned I would no longer be considered a UK resident'
Edie Campbell has confessed to feeling "complicit" in the fashion industry's "environmental problem".
To mark the start of London Fashion Week, the British model has written an essay for The Guardian addressing her concerns for the planet and the role she has played in adding to them, pointing to her extensive air travel.
"There was a time when I was travelling so much, my accountants were concerned I would no longer be considered a UK resident," Campbell writes before describing her carbon footprint as "horrifying".
Campbell goes on to explain how, as part of fashion month, luxury labels invest "millions" into displaying their new collections in catwalk shows that usually last no longer than 10 minutes.
Editors, buyers and influencers will travel, often by air, to the four major fashion week cities (New York, London, Milan and Paris) to see clothes that will go in stores in six months time, only to repeat the cycle six months later.
"This seasonality seems increasingly absurd to me," Campbell writes before pointing out some of the other environmentally dubious actions in the fashion industry.
"Recently, a journalist friend was invited to interview a Japanese designer. Rather than do it over Skype, they were flown to Tokyo to meet said designer in person, over lunch," she notes.
Campbell is aware of her own responsibility, but insists that the actions of one model will not surmount to tangible change. It is up to luxury conglomerates such as LVMH and Kering – who own Louis Vuitton, Gucci, Christian Dior between them – to impact change.
Ultimately, Campbell explains she wants more fashion brands to shoot their clothes locally, as opposed to flying abroad for exotic locations, and to be more transparent about their sustainability efforts.
"Mostly, I would love people to buy less," she concludes "Even if that would put me out of a job."
Join our new commenting forum
Join thought-provoking conversations, follow other Independent readers and see their replies