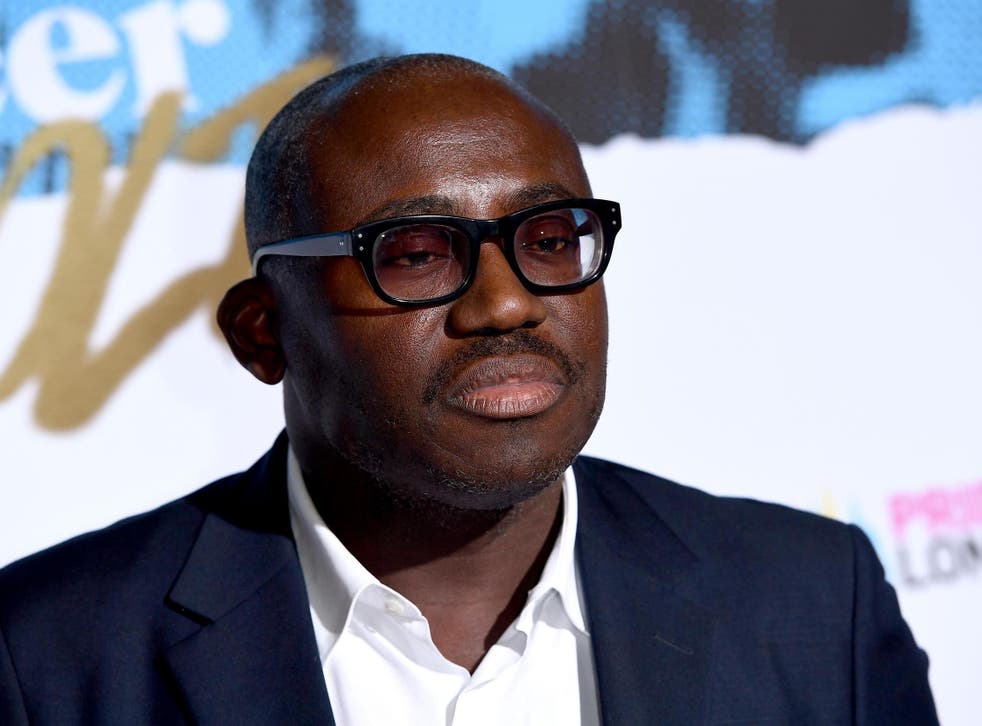 British Vogue's Edward Enninful says he was 'racially profiled' by security guard at work: 'Change needs to happen now'
'It doesn't matter what you've achieved: the first thing some people will judge you on is the colour of your skin,' says editor
Sarah Young
Thursday 16 July 2020 08:18 Comments
Edward Enninful has said he was racially profiled by a security guard when entering work and was told to "use the loading bay".
The British Vogue editor said the incident took place as he arrived at the magazine's headquarters in London on Wednesday.
In a tweet to his 116,000 followers, Enninful wrote: "Today I was racially profiled by a security guard whilst entering my work place. As I entered, I was instructed to use the loading bay.
"Just because our timelines and weekends are returning to normal, we cannot let the world return to how it was. Change needs to happen now."
In a separate Instagram post, the 48-year-old added that Conde Nast – the media company that owns British Vogue – "moved quickly" to dismiss the security guard following the incident.
"It just goes to show that sometimes it doesn't matter what you've achieved in the course of your life: the first thing that some people will judge you on is the colour of your skin," Enninful wrote in the caption to his one million followers.
The magazine editor's post received more than 67,000 likes, with many of Enninful's celebrity friends leaving comments of support.
Supermodel Naomi Campbell wrote: "When will this change? Been happening in UK for so long…so sorry you had to go through that!! Don't let it deter you. Stay STRONG."
Black-ish star Yara Shahidi added: "This is Egregious! You're absolutely right. The work and the fight continues."
Actor Jameela Jamil also commented: "Oh my GOD Edward. So sorry," while activist Munroe Bergdorf wrote: "Never going back to 'normal'. I'm so sorry this happened to you. Xxx."
Enninful was appointed editor-in-chief of British Vogue in 2017 and was awarded an OBE the year before for his services to diversity in the fashion industry.
When he took the helm of the publication three years ago, Enninful said he hoped to create a more diverse magazine that was "open and friendly".
"My Vogue is about being inclusive," he said at the time.
"It is about diversity – showing different women, different body shapes, different races, different classes [and] tackling gender."
He began his career as fashion director of British youth culture magazine i-D at the age of 18, the youngest ever to have been named an editor at a major international fashion title, and held the position for over two decades.
Register for free to continue reading
Registration is a free and easy way to support our truly independent journalism
By registering, you will also enjoy limited access to Premium articles, exclusive newsletters, commenting, and virtual events with our leading journalists
Already have an account? sign in
Join our new commenting forum
Join thought-provoking conversations, follow other Independent readers and see their replies