Eighties shell suits are back for 2018
The much-mocked two-piece is enjoying a renaissance as fashion's high-flyers try it on for size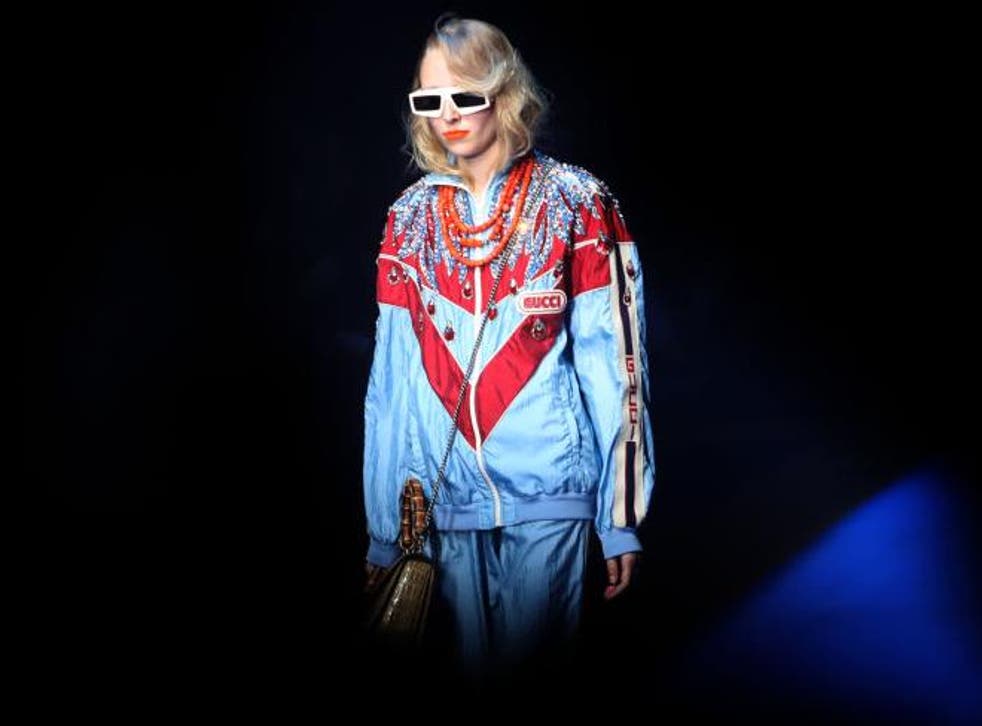 Here's a fashion item making an unlikely return to favour – the shell suit is back.
A high street favourite in the 1980s, the shell suit has never been the darling of the fashion set. But designers, currently fixated on activewear, are out to prove that it has serious style currency.
In the old days shell suits were purely functional. But, perhaps as a natural extension of the trainer revival, this much-mocked item is now sneaking into high-fashion territory as part of spring/summer collections everywhere.
And it will come as no surprise to learn that Gucci, a brand with a fondness for bringing back classic fashion items, is one of shell suits biggest cheerleaders.
Alessandro Michele's latest collection has a distinctly Eighties feel: shoulder pads, bum bags and, you guessed it, a shell suit.
But, this wasn't the standard nylon type. Instead, Gucci's version came in ice blue with elasticated cuffs, a chunky white zip, logo ribbon sleeves and flames crafted from crystals.
Elsewhere, the fashion house shows were humming with sporting references too. At Prada, a navy shell suit stood out from the crowd, while Valentino's Pierpaolo Piccioli presented shell suit jackets in green, racing red and bubblegum pink.
All things considered, a shell suit isn't the easiest trend to pull off in real life. So if you're a little wary of channelling Jeremy Corbyn opt for separates instead.
The key here is to elevate pieces so you don't look like you're about to hit the gym, which means investing in nicer, more refined fabrics. Similarly, dark colours will automatically appear smart.
Opting for pair of tailored joggers? Don't be afraid to experiment with punchy side stripes, and try tucking in a blouse to give the outfit a lift.
Shoes are also important here: trainers must be smart and pristine. Alternatively, wide-legged bottoms balance beautifully with heeled boots or pointed courts.
Register for free to continue reading
Registration is a free and easy way to support our truly independent journalism
By registering, you will also enjoy limited access to Premium articles, exclusive newsletters, commenting, and virtual events with our leading journalists
Already have an account? sign in
Register for free to continue reading
Registration is a free and easy way to support our truly independent journalism
By registering, you will also enjoy limited access to Premium articles, exclusive newsletters, commenting, and virtual events with our leading journalists
Already have an account? sign in
Join our new commenting forum
Join thought-provoking conversations, follow other Independent readers and see their replies