What you need to know about lash growth serums
Experts explain what you need to know about eyelash-enhancing products. By Katie Wright.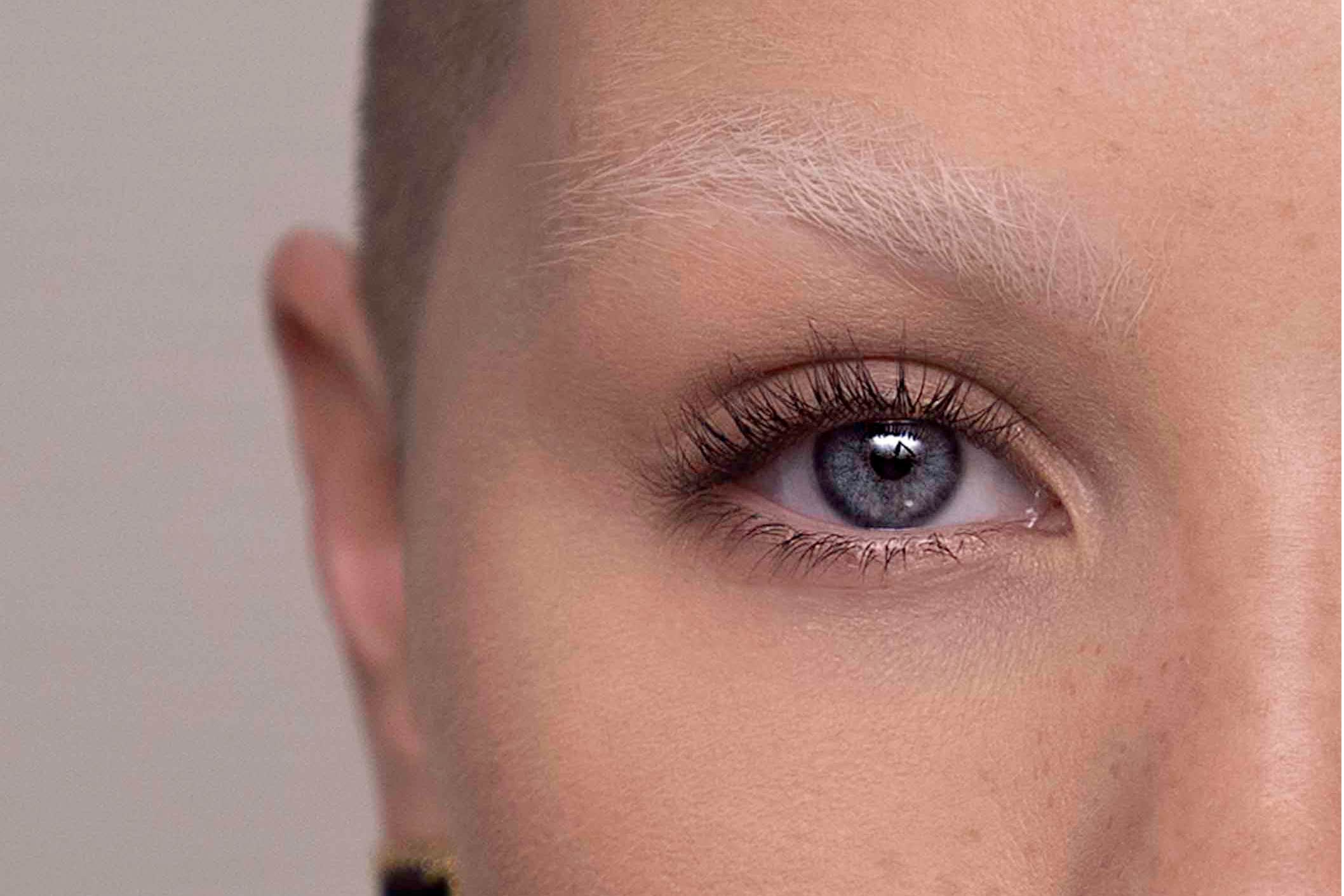 Devotees claim eyelash growth serums are the Holy Grail, giving you long, fluttery lashes that will have your friends wondering if you're wearing falsies.
It will probably come as no surprise that TikTok has been flooded with videos from users showing off their impressive transformations after several weeks of daily use, with 114m views under the search 'lash growth serum'.
There's now a huge variety of products on the market – from big name beauty brands to companies that specialise in lashes and brows – and prices vary massively.
But do they really work for everyone? Experts run through everything you need to know about lash-boosting serums…
What is the science behind eyelash growth serums?
All lash serums, whether they're applied like eyeliner or with a mascara-style wand, are designed with essentially the same aim.
"To promote the growth of natural lashes, resulting in longer and thicker lashes with regular use," says Nima Pourian, founder of UKLash.
"By nourishing and moisturising the lashes with ingredients like Panthenol, peptides, and biotin", serums can "enhance the absorption of nutrients into the bloodstream, leading to healthier and fuller lashes".
Some serums on the market contain hormones called prostaglandins – or a synthetic version – that extend the growth phase of the lash cycle, meaning the hairs get longer before they fall out.
Others, such as The Ordinary's Multi-Peptide Lash and Brow Serum, use peptides to achieve the same aim without hormones.
Gabriella Elio, founder of Sweed Beauty, came up with a hormone-free serum after learning some people can "get allergic reactions, pigmentations and are sensitive to serums since they contain prostaglandins".
As with any new beauty product you're trying, it's sensible to perform a patch test first.
"Although reactions are rare, the eye area can be sensitive, so it's best to check for any sensitivity beforehand," says Pourian.
"Apply a small amount of the serum to a small area, such as a corner of the forehead, behind the ear, or the side of the neck. Wait approximately 24 hours to observe any skin sensitivity."
It's particularly important to be careful with products used so close to the eyes, so do your research and buy from a reputable retailer.
How long does it take to see results?
"The time it takes to see results may vary individually, depending on the stage of the lash growth cycle when the serum is started," says Pourian.
"That's why it is recommended to use eyelash and eyebrow serums once a day for eight to 12 weeks, which aligns with a full growth cycle."
You'll have to be patient, because you can't simply double up to get lengthy lashes twice as fast.
"It is crucial to follow the instructions provided with the serum and avoid overuse," he continues.
"Like any other topical skincare product, proper usage and adherence to the recommended application frequency will ensure the best results."
Do you have to keep using the serum forever?
"If you discontinue using the product your lashes will continue to go through their natural growth and shedding phases," says Claire Larsen, global master educator at RevitaLash Cosmetics.
"So the new lashes that come back in will be untreated and will appear the way they originally did before starting your lash serum. If you love the results, you are a lifer!"
However, you can reduce the frequency of use once you reach the maintenance phase.
Pourian advises: "Once you have achieved your desired results, it is recommended to use the lash serum three to four times a week to maintain the length and health of your lashes."
Are there any reasons why a serum might not work?
Proper application is key to making sure the serum can get to work quickly and effectively.
"If the serum is not applied properly, such as being applied like mascara instead of reaching the roots and hair follicles, it may not yield desired results," says Pourian.
"It's important to avoid using other products like oil-based cleansers or serums before applying the lash serum, as they can create a barrier, preventing proper absorption."
And remember, you've got to be consistent with daily use for at least a few weeks before you'll see a noticeable difference.
"Certain medical conditions, health issues, hormonal changes and lifestyle factors can influence the results of lash serums," Pourian adds, meaning your lashes might not reach TikTok-worthy proportions, or may take longer to do so.
"Genetics also play a role, as individuals naturally have different hair, lash, or brow growth genetics. This doesn't mean the serum won't work at all, but it may result in less significant outcomes."
Go long: 8 highly-rated lash serums to try
1. The Ordinary Multi-Peptide Lash and Brow Serum, £12.40, LookFantastic
2. L'Oreal Paris Clinically Proven Lash Serum, £11.99 (was £14.99), Superdrug
3. Mavala Double Lash Night Treatment, £17.50, Boots
4. UKLash Eyelash Serum, £37.99
5. RapidLash Eyelash Enhancing Serum, £39.99, Escentual
6. Sweed Beauty Eyelash Growth Serum, £42
7. Olaplex Lashbond Building Serum, £64
8. RevitaLash Advanced Sensitive Eyelash Conditioner, £109