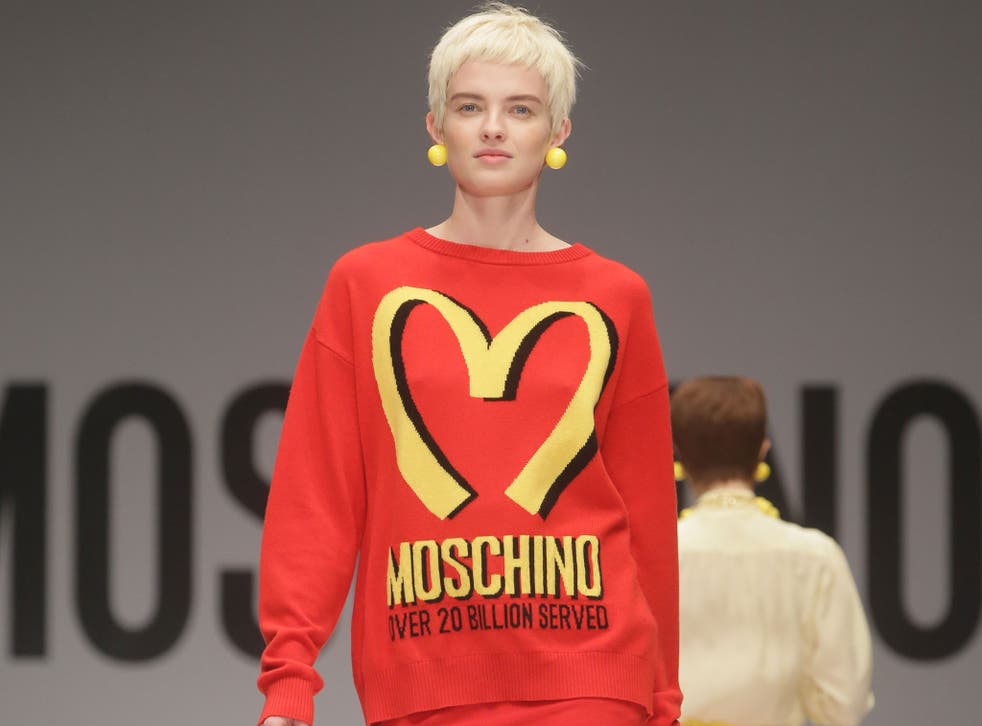 Fashion asks for criticism, but it really only wants praise
Does pleasing a customer mean you can't please a critic?
Alexander Fury
Monday 28 September 2015 19:06 Comments
As so often happens in the digital age, this column started with a click on a relatively innocuous hyperlink – this one during the spring/summer 2016 shows in Milan. The URL was sent to me by a friend on Friday morning, linking to an interview with the American designer Jeremy Scott, whose Moschino show I hadn't attended the night before. In the interview Scott stated: "I don't make clothes for the critics," citing a few names (mine included) as the audience he isn't targeting.
It made me wonder when the notion of fashion criticism became quite so volatile. I didn't attend Jeremy Scott's Moschino show because he didn't invite me, because he didn't like what I'd had to say about his past collections; the same is true of Dolce and Gabbana, who wouldn't permit me a place at their latest. Fair play – I've never been positive about Scott's Moschino, and my Dolce and Gabbana reviews have been mixed (I did love last spring). I wouldn't say that my opinions in either case were unfair, though. But I wonder when designers became quite so opposed to critical discussion of their clothes. And, most interestingly, why – in the mind of Scott at least – does pleasing a customer mean you can't please a critic? There seems to be some kind of disconnect there.
You don't get this so often in other realms, such as cinema or art. An exhibition that critics rave over will, generally, get more visitors. A well-reviewed film encourages people to watch it. Of course, films of the National Lampoon or American Pie school of puerile comedy will generally rake it in at the box office, despite evoking critical ire. But not all fashion needs to be the sartorial equivalent of a Chevvy Chase vehicle to make money.
Scott's clothes are of that school. Which is fine. They're schlocky and gag-filled and easy to get. Some present visions of women that I personally find abhorrent (as a Barbie doll, or wrapped-up fast food); or they're pastiches of other designers' work that I find witless (do we really need another Chanel suit parody?); but I do get the point. Scott's style of fashion isn't always bad – I've seen it done well, sometimes by Scott. And while he may not be Prada, I don't think he (or anyone else) should pander to critics.
Maybe that's the point: he thinks I'm irrelevant. In the age of the live stream and the instant sell (Scott's spring/summer 2016 clothes are on shop floors already, making a mockery of the notion of seasons), fashion brands – unlike the aforementioned film directors or artists – can broadcast their message themselves. They don't need me as a conduit. They can sell their frocks, and ideas, directly. However, I can't help but wonder if they're preaching to the converted. Surely it would be nice to buck trends, not just churn them out?
Register for free to continue reading
Registration is a free and easy way to support our truly independent journalism
By registering, you will also enjoy limited access to Premium articles, exclusive newsletters, commenting, and virtual events with our leading journalists
Already have an account? sign in
Join our new commenting forum
Join thought-provoking conversations, follow other Independent readers and see their replies