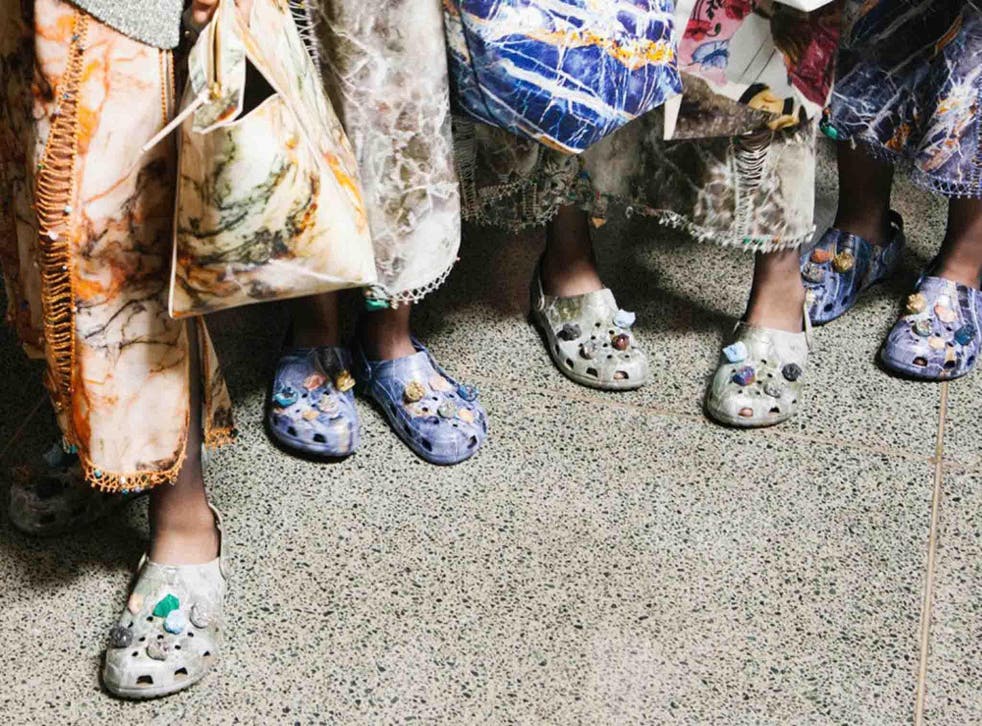 6 fashion and beauty trends people hate the opposite sex to wear
"There is no one who looks good in crocs"
There are some clothes that women at the height of fashion love, but men just don't get – but more and more ladies are finally feeling confident enough to not care what anyone thinks about their outfits.
But no matter how hard we try, we all tend to take the views and preferences of the opposite sex into consideration at times. And that goes for men too.
While the best thing about fashion is being able to dress for yourself, getting an outsider's opinion can sometimes help.
From resilient 90s throwbacks to stomach-turning Crocs, people have taken to Reddit to share the trends they hate to see the opposite sex wear.
Slogan t-shirts
Despite the fashion world hailing slogan tees the next big thing, Reddit users deemed "shirts with dumb sayings on them" a no-no in the style stakes.
And we wholeheartedly agree, especially when it comes to tacky tops worn by guys that read "FBI: Female Body Inspector".
Sharpie eyebrows
A flood of men shared their disdain for pencilled or tattoo furrows. And given there are revolutionary treatments in the field – think microblading and HD brows – there really is no excuse for badly drawn brows.
The 90s
It was the era that hailed shouty branding, chokers, Dr Martens and lip gloss as its go-to trends - but people say the return of 90s hairstyles is something they hate to see on the opposite sex, whether that be 'The Rachel' or wet-look corkscrew curls ala Justin Timberlake.
Fake stuff
An area of contention between the sexes, beauty treatments like acrylic nails, fake tan and lip injections proved unpopular for men who said it looks "trashy and cheap".
Crocs
Ugly shoes are having a real moment in the fashion industry with designers sending amped up iterations covered in gems down the runway.
But no matter how much fashion bible's laud their practicality, "there is no one who looks good in crocs."
Top knots
This goes for both men and women, and while we've heard it compared to many things – Ms Trunchbull from Matilda among our favourites – one person summed the look up perfectly; "It looks like a dog took a poop on your head."
Join our new commenting forum
Join thought-provoking conversations, follow other Independent readers and see their replies