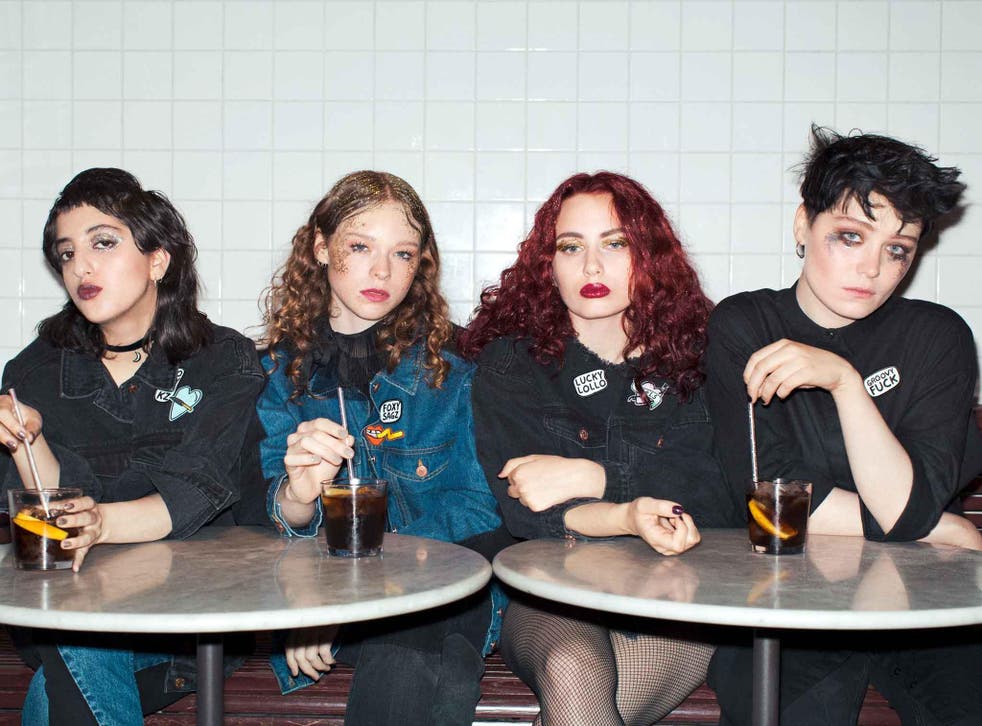 I'm with the band: All-girl punk group Dolores Haze front Monki's latest denim campaign
Swedish brand Monki's denim range with punk band Dolores Haze is a celebrity fashion collaboration that hits all the right notes says Naomi Attwood
Pop stars and fashion brands are regular bedfellows, although not all such love affairs are a match made in heaven, with some seeming to place more importance on the publicity generated than the actual pieces on the rails.
Happily, youthful Swedish High Street brand, Monki, have come up with a far more user-friendly approach to working with rock stars. Their AW16 denim collection, and the first ever to be made using 100 per cent organic cotton (not bad at all for price tags of £25 upwards) was made with Dolores Haze in mind. The inspiration started from the band's motto, "all for fun" and their empowering attitude, one that reflects the foursome's desire to inspire other young women. "I think you're being role model enough for just being in a band taking the space that you want to take," explains rhythm guitarist Tyra, aka Groovy Fuck.
The Swedish punk rock foursome; singer and bassist, Groovy Nickz, Tyra, lead guitarist Lucky Lollo and drummer Foxy Sagz have been described as a dirty, loud punk version of the Spice Girls, have shared the stage with legends such as Iggy Pop and have recently released their debut album, The Haze is Forever.
The four piece model the collection and have lent some of their feisty lyrics to be slogans on sweatshirts as well as the cool-girl accessory du jour; some iron-on embroidered patches. Of course, they have crafted a playlist of their favourite tunes too, to be played in store and on Monki's Spotify channel.
The pieces themselves are everything denim a wardrobe could want this autumn. The denim polka dot culottes possibly sum up every element of the season in a single garment. Elsewhere there are five different style of pinafore dress, several playsuits and numerous dungarees. For those preferring their OOTD to come in two pieces, there are some brilliant denim shirts, some boxy and cropped, others voguishly oversized, and one, in navy denim with white polka dots again. The denim styles vary from skinny to loose fit with something for everyone.
Monki x Dolores Haze

Show all 9
Join our new commenting forum
Join thought-provoking conversations, follow other Independent readers and see their replies