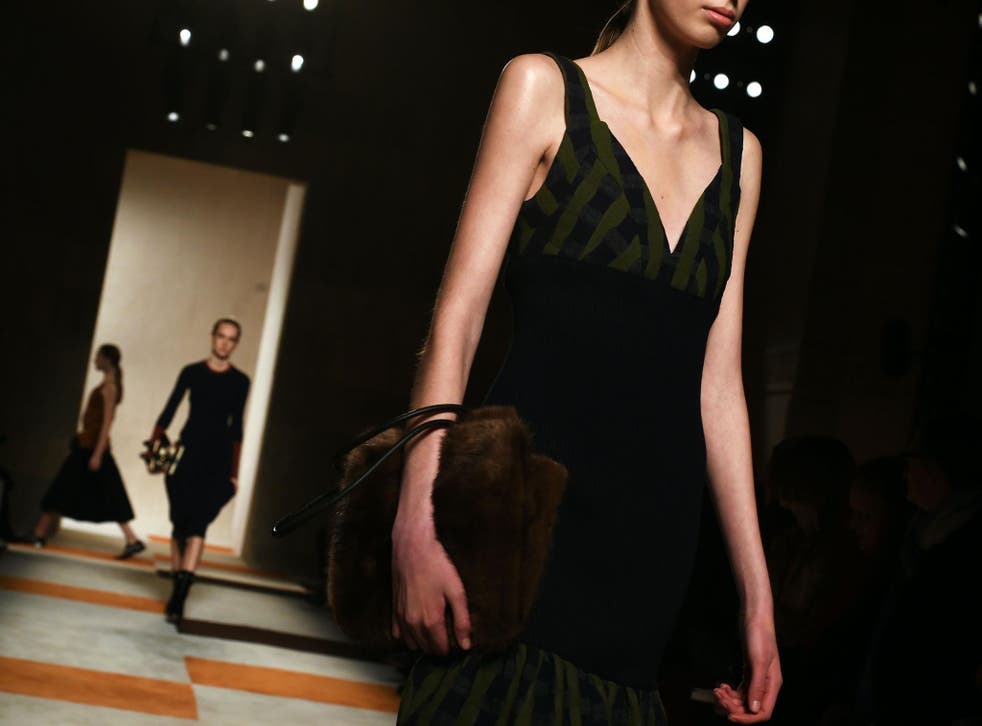 It's so fluffy: Remedy the cold with this season's furry bag
Warm up frozen hands instantly with a plush purse
Sarah Young
Friday 11 November 2016 18:42 Comments
Fur – faux or otherwise - is almost exclusively a winter material but thanks to fashion's fixation with fluffy titbits you don't have to go hiking to give it a try.
What defines an It bag varies from season to season and this time it's all about the furry purse. No winter look is truly complete without a touch of fuzz but if a coat is a little too outré for your taste, a handheld dose is the easiest way to lift your winter wardrobe.
The trend started back in 2013 with the launch of Karl Lagerfeld's "Bag Boy Karlito" furry bag charm which lead to a surge in High Street dupes; if a bag didn't come paired with a fluffy clip-on it simply wasn't worth having.
Fast forward three years though and everything from minaudières to oversized carryalls are slathered in the stuff.
At Michael Kors, a collection of real and wearable garments were elevated with brown and cream fuzzy bags forming a floral pattern while Victoria Beckham rendered hers with coffee coloured fur and skinny black straps. Both mind you, attested the way to carry this season's plush purse was tight, close to the body and hugged to the hip.
Fendi – renowned for their fuzzy character bag charms in sickly sweet colours – opted for a far more vivid affair. With the exception of a stripy nude rendition, the hairy carryalls came in flashes of citrus orange and azure blue, oversized and brazen.
Taking this trend into the real world will instantly add a touch of luxury to your autumn accessory collection. Keep things classy and stay within the confides of a crossbody or clutch in neutral tones or give your look a contemporary twist with bold hues that will add a much needed pop of colour to your cold weather wardrobe.
Register for free to continue reading
Registration is a free and easy way to support our truly independent journalism
By registering, you will also enjoy limited access to Premium articles, exclusive newsletters, commenting, and virtual events with our leading journalists
Already have an account? sign in
Join our new commenting forum
Join thought-provoking conversations, follow other Independent readers and see their replies