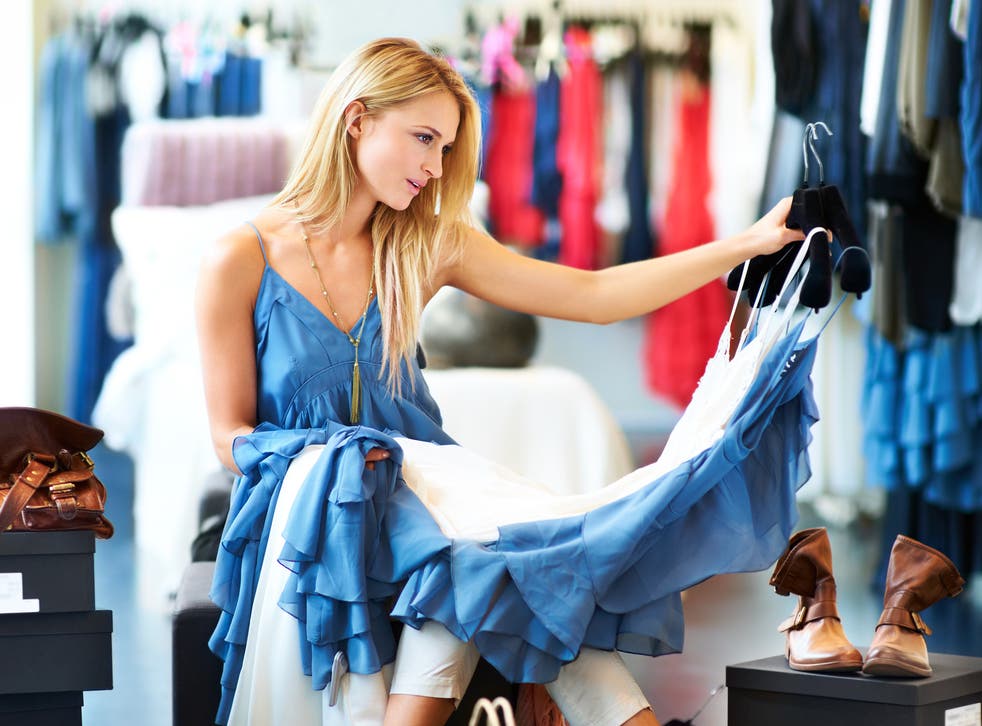 Buying a white shirt 'produces same carbon emissions as driving car for 35 miles'
Oxfam launches Second Hand September campaign to encourage consumers to not buy anything new for a month
A new study released by global poverty charity Oxfam has highlighted the negative impact fast fashion has on the environment and the number of people who willingly ignore it.
The concept of fast fashion culture – when shoppers buy cheap clothes and wear them a few times before throwing them away – has gained increasing focus in recent years.
In 2016, it was estimated that 1,130,000 tonnes of clothing were purchased in the UK, an increase of 565 per cent from four years prior.
Frequently purchasing new clothes can leave a carbon footprint on the planet, due in part to the quantity of clothes which are sent to the landfill and the carbon emissions produced when items of clothing are transported across the world.
Nonetheless, according to a survey of 1,000 Britons commissioned by Oxfam and conducted by OnePoll, more than 50 per cent of the population are unaware that fast fashion has a negative effect on the environment.
Three in 10 of those surveyed said that while they are shocked at the extent to which fast fashion damages the planet, they wouldn't change their shopping habits.
Meanwhile, one in 10 said they are "not bothered" in the slightest about the impact their shopping habits may have on the world.
In addition to the survey, which was carried out in August, Oxfam also compiled statistics regarding the environmental cost of fast fashion based on pre-existing data.
Using statistics from a 2016 Wrap report titled "Valuing Our Clothes: The Cost of UK Fashion", Oxfam's research team discovered that buying one new white 100 per cent cotton shirt weighing approximately 220g produces the same amount of carbon emissions as driving a car for 35 miles.
The researchers also found that new clothes which are bought in the UK produce more carbon emissions per minute than driving a car around the circumference of the Earth six times.
"Act now or swim later" - Children worldwide protest climate change

Show all 38
This September, Oxfam is launching its Second Hand September campaign, an initiative in which the organisation encourages shoppers to refrain from buying anything new for a month.
A report released by the charity stated that the richest 10 per cent of the world's population are culpable for 50 per cent of global carbon emissions, while the poorer half of the planet is only responsible for 10 per cent.
Danny Sriskandarajah, chief executive of Oxfam GB, emphasised the importance of taking action against environmental damage by discouraging fast fashion culture.
"These staggering facts about fashion's impact on the planet and the world's poorest people should make us all think twice before buying something new to wear," Mr Sriskandarajah said.
"As consumers, it's in our power to make a real difference. Buying second-hand clothes helps to slow the ferocious fast fashion cycle, giving garments a second lease of life."
Tan France explains why he doesn't criticise fast fashion
Lauren Bravo, a writer from London and author of book How To Break Up With Fast Fashion, said she felt "pretty horrified" when she discovered the negative impact of fast fashion on the planet and workers in the garment industry.
"I read about the sheer volumes of clothes going into landfill, about dyes polluting rivers and synthetic fabrics leaching microplastics into the marine environment, and I decided that I needed to change my shopping habits," Bravo stated.
"I used to buy clothes as a quick fix, to be worn for a few weeks before I got bored of them. Now I only shop second-hand in charity or vintage shops, and I try harder to treasure and look after the items I have instead of viewing them as disposable."
To read more about how to take part in Second Hand September, visit the Oxfam website here.
Join our new commenting forum
Join thought-provoking conversations, follow other Independent readers and see their replies