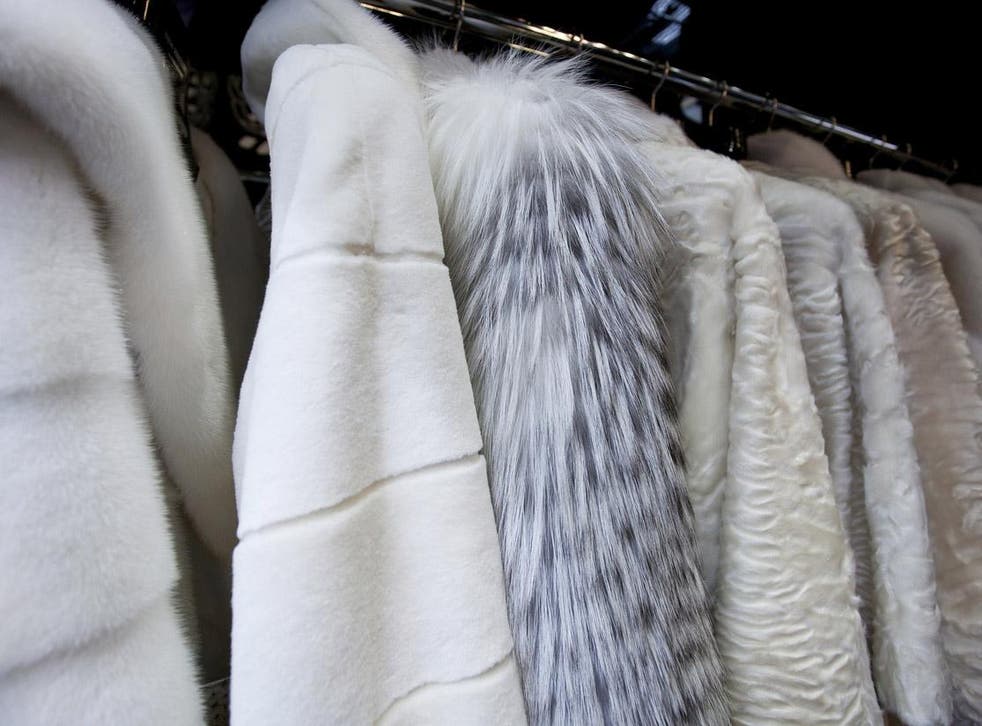 Faux fur: Fashion retailers told to take immediate action against real fur items advertised as fake
The advertising watchdog has given them a deadline of 11 February
Sarah Young
Thursday 17 January 2019 10:40 Comments
Fashion retailers have been told to take immediate action to ensure items they advertise as being made from faux fur are not made from real fur.
The Committees of Advertising Practice (CAP), part of the Advertising Standards Authority (ASA), has issued an enforcement notice, which says if regulators continue to see problems in this area after 11 February 2019, they will sanction companies involved.
Retailers have been told to make sure they are not misleading customers by taking a firmer approach to checking the supply chain and the accuracy of claims relating to fur before putting the products on sale.
While laboratory testing was the most reliable method, the CAP said customers and retailers could also check items themselves using relatively straightforward methods.
These include checking if the base is made from natural leather or a woven fabric, checking the tips of the hair – if it tapers as opposed to being blunt, it's likely to be real - and burning some of the fur to see whether it singes, like real fur, or melts, like faux fur.
The CAP acknowledged that it can be difficult for online marketplaces, such as Ebay, to examine all products sold on the platform.
However, it does insist that platforms have a responsibility to ensure products sold on their platforms do not misleadingly present real fur as faux fur.
As such, it suggests platforms work with marketplace sellers to educate them on how to tell real fur from faux fur.
Guy Parker, chief executive of the Advertising Standards Authority (ASA) said consumers who thought they were buying faux fur "in good conscience" could find it "deeply upsetting" to find they had actually purchased animal fur.
The ruling has been praised by Humane Society International UK, saying it was delighted the complaints had been upheld.
"Fur is a product of animal suffering that most British consumers want nothing to do with," executive director Claire Bass said.
"They have the right to be confident that when they buy faux fur they are not being duped into buying the exact animal cruelty they are trying to avoid."
The ruling follows a string of complaints against retailers such as Boohoo, House of Fraser, Missguided, TK Maxx, Amazon and Ebay , which have been found to advertise products as faux fur, when items were actually made using fur from animals including rabbits, foxes and raccoons.
Support free-thinking journalism and attend Independent events
Register for free to continue reading
Registration is a free and easy way to support our truly independent journalism
By registering, you will also enjoy limited access to Premium articles, exclusive newsletters, commenting, and virtual events with our leading journalists
Already have an account? sign in
Join our new commenting forum
Join thought-provoking conversations, follow other Independent readers and see their replies