How to wear fashion's feather trend for spring summer 2018
As fashion returns to maximalism, the trend of excess, some of the biggest designers are spreading their wings... literally. Expect feathers this summer, and lots of them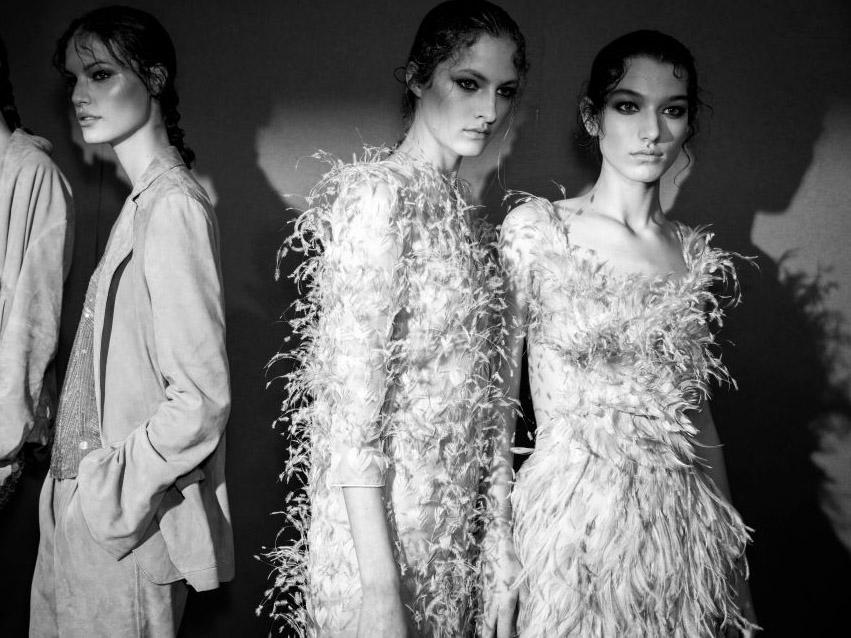 Feathers have been used decoratively throughout history but in recent years they've become tainted by associations with Las Vegas showgirls, hen parties and Australia's most famous export, Dame Edna.
However, last season forward-thinking Miuccia Prada prompted their revival with a bid to make feathers fabulous once again.
And it looks as though the trend for precious plumage is here to stay with a host of designers fluttering fluffy marabou across their spring/summer 2018 collections.
Heralding fashion's return to maximalism, Saint Laurent lead the way by opening its show with sandals adorned with feathers and several pairs of knee-highs that were quickly termed "yeti boots".
Elsewhere, Maison Margiela offered a twisted take on the trench with gold brocade versions peppered with white feathers while Alberta Ferretti traded in embellishments for gowns covered in colourful tufts.
The most excessive styles though came from Moschino, where the likes of Kaia Gerber and Gigi Hadid wore dresses with a nod to Bjork's infamous feathered swan creation, albeit in perkier shades of fuchsia pink and blue.
A fun trend to get on board with, it's one that most people will struggle to incorporate into their wardrobe, but luckily the high street is here to help.
An inspired way to add texture into your outfits during the warmer months, the options here are endless.
From marabou mules reminiscent of Marilyn Monroe to fluffy bags and feather-trimmed dresses, this is the season to fly high.
Join our commenting forum
Join thought-provoking conversations, follow other Independent readers and see their replies