Agenda: Maria Francesca Pepe; Lewis Watson; Mad Men; Doctor Faustus; Girls

Show all 3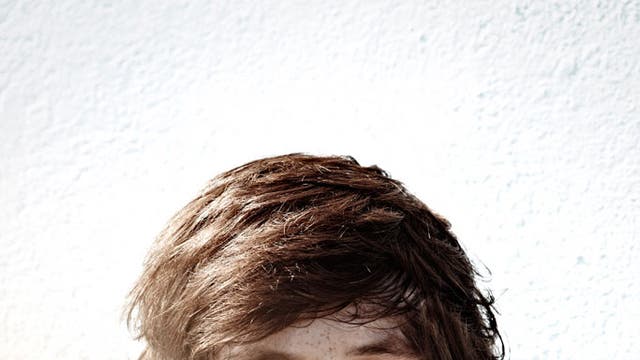 Agenda: Maria Francesca Pepe; Lewis Watson; Mad Men; Doctor Faustus; Girls
Fashion: Why guys will go Gaga for MFP
Cult jewellery designer Maria Francesca Pepe is loved by edgy celebs for her statement, hand-crafted pieces – Lady Gaga and Rihanna are both fans. Her latest collection, featuring spiked ear cuffs, 1990s-style crucifix hoops and avant-garde chokers, performs way above its price point (around the £100 mark). And in case the boys feel left out, she's just launched MFP-MAN with studded chains and chunky rings for fashion-conscious (read: brave) guys. MFP is available at kabiri.co.uk
Face to watch: Lewis Watson
He's only 19 and recorded his debut EP with the help of his music teacher, but singer-songwriter Lewis Watson has already sold out his tour, which starts on Friday. His big word-of-mouth following could make him the next Ben Howard
Lexpionage: Gas-ump, vb.
When all the big energy companies hike their prices at exactly the same time. Which is obviously just a coincidence, and in no way evidence they're operating as a cartel. We're putting an extra jumper on in protest anyway
Match the tweet to the star
Vanilla Ice, Russell Kane, MIA, Donald Trump
1. I have never seen a thin person drinking Diet Coke.
2. Journalism is black print on white paper! the Yin yang picture says a thousand words to me...
3. Imagine if Nick Clegg had kiwi fruits instead of eyes. See: he already feels more relevant.
4. Yo.
Answers at the bottom of the page
App watch: Stay.com
With this new app from travel website Stay.com you can download city guides, share them with locals and well-travelled friends and personalise your guide with their recommendations. You can even use the maps offline so there are no scary roaming charges. And no asking for directions in Franglais. Free, iTunes store
On the radar: Because some things are still worth getting excited about…
Web: Mad boozing
An obsessive Mad Men fan has put together every drinking scene from the show into one jazzy montage. No need to get the DVD of series five which comes out on 29 October, then. Whiskey, anyone? bit.ly/ShXzYg
Film: Doctor Faustus
A chance to catch the Globe's performance of Marlowe's masterpiece on the big screen with Arthur Darvill (Rory from Doctor Who) as Mephistopheles. He obviously has a thing about doctors. In selected cinemas, Wednesday
TV: Girls
Here's one much-talked-about TV show that lives up to the hype for once, not least because it's a sitcom that's actually funny. Even if you're not a twentysomething Brooklynite. Starts tomorrow, Sky Atlantic
Match the tweet: 1. Donald Trump; 2. Mia; 3. Russell Kane; 4. Vanilla Ice
Join our new commenting forum
Join thought-provoking conversations, follow other Independent readers and see their replies