Agenda: Miu Miu; Alison Brie; 'The Master'; Propstore; The National/'Game of Thrones'

Show all 2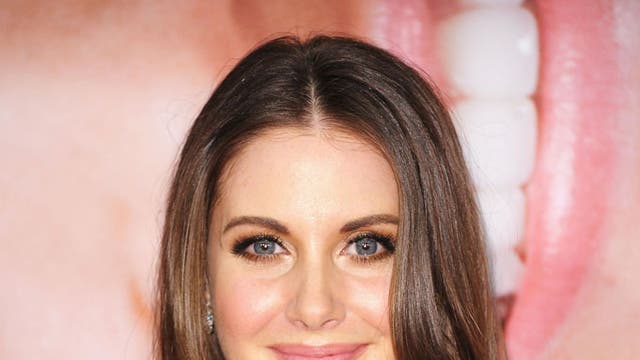 Agenda: Miu Miu; Alison Brie; 'The Master'; Propstore; The National/'Game of Thrones'
Fashion: Diamonds on the soles of her shoes
The devil's in the detail with these must-have Miu Miu pumps, which are one of the stand-out pieces of this season's collection. It seems every shoe designer's focus is now on the underside of the foot, after Christian Louboutin's success with scarlet, and the clusters of gems on these soles will certainly draw admiring glances. Not for wearing on your bike, mind you. Available as a limited edition from the Bond Street store, 020 7409 0900
Face to watch: Alison Brie
Comic stardom surely beckons for this ridiculously agreeable actress who graduated from Mad Men to supreme sitcom Community and now steals the show from Emily Blunt and Jason Segel in Judd Apatow's The Five-Year Engagement.
Lexpionage: Youbilee, n.
A special, joyous celebration of you (s or pl), courtesy of two days off work that are offered gratis and authorised whether or not an official anniversary bears any relevance to your life
Social networking: Match the tweet to the star
Frankie Cocozza, Sadie Frost, Jessie J, Simon Pegg
1. 6am. Goodnight.
2. You got to be kidding? Really? What a joke? Let's get serious.. A pile of old .....
3. I wanna go on a real date
4. Spppiidddeeerrr aggghhhhhhh *man up* goes to get glass.
Answers at the bottom of the page
App watch: Frankenstein
The monster is truly unleashed in this "choose your own adventure"-style adaptation of Mary Shelley's Gothic horror novel by writer Dave Morris, in which you are offered the chance to question characters and make decisions which determine how you navigate your way through the story. £2.99 from iTunes Store
On the radar: Because some things are still worth getting excited about...
Film: 'The Master'
A teaser trailer is here for US auteur Paul Thomas Anderson's latest opus, a reportedly Scientology-themed drama starring Joaquin Phoenix – and it's every bit as strange and wonderful as you'd expect. bit.ly/Kx3nTG
Bars: Propstore
Long have we pined for a decent South Bank drinking venue, so praise be for this quirky pop-up riverfront bar built with sets and scenery from old National Theatre productions. nationaltheatre.org.uk
Music: The National/'Game of Thrones'
The Brooklyn rockers have done an excellent thing in recording a song for the soundtrack of our favourite TV show since the last one. Listen to "The Rains of Castemere" here: bit.ly/JI0yPR
Match the tweet: 1. Simon Pegg; 2. Sadie Frost; 3. Frankie Cocozza; 4. Jessie J
Register for free to continue reading
Registration is a free and easy way to support our truly independent journalism
By registering, you will also enjoy limited access to Premium articles, exclusive newsletters, commenting, and virtual events with our leading journalists
Already have an account? sign in
Register for free to continue reading
Registration is a free and easy way to support our truly independent journalism
By registering, you will also enjoy limited access to Premium articles, exclusive newsletters, commenting, and virtual events with our leading journalists
Already have an account? sign in
Join our new commenting forum
Join thought-provoking conversations, follow other Independent readers and see their replies