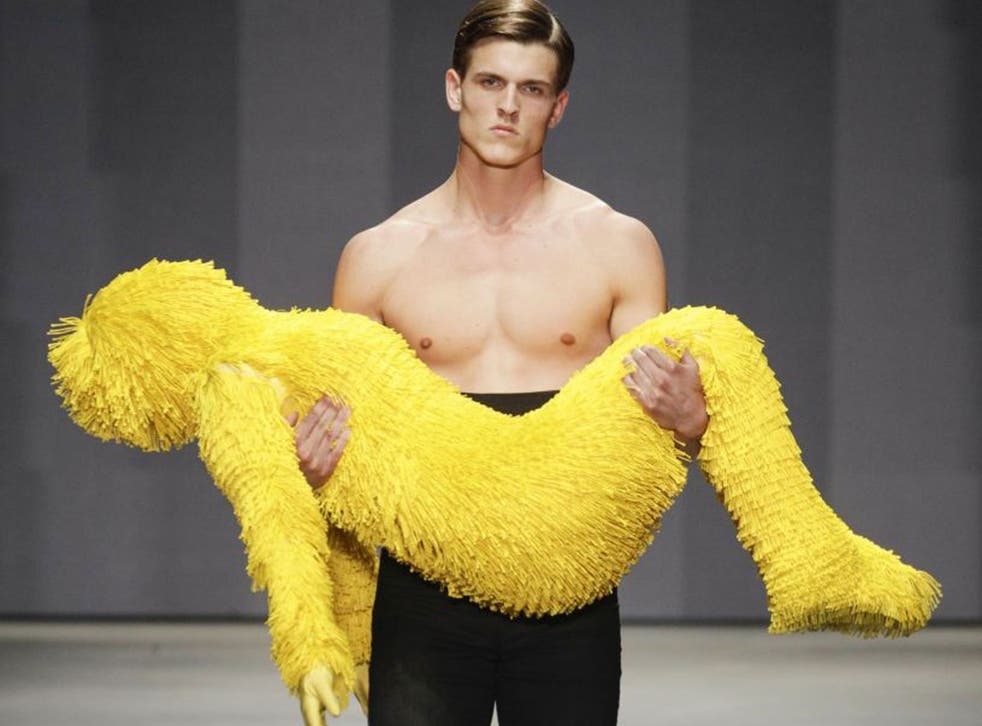 Alexander Fury: Dutch courage
Last week I travelled to the Netherlands to participate in Lichting, a graduate event staged as part of Amsterdam Fashion Week.
Dutch fashion, generally, is eye-catching, on the fringes of avant-garde. Its most famous exports are Viktor and Rolf, but you also have the likes of London-based Hawaii-aholic Maarten van der Horst (a fellow Lichting panel member), the crafty Michael van der Ham, or Eighties' knit-wit Koos Van Den Akker, creator of Bill Cosby's decidedly loud signature sweaters.
Van der Horst asserted that there was no such thing as "Dutch fashion". I'm inclined to disagree: there was a thread linking the students we saw at Lichting, selected as the best from the Netherlands' seven leading art schools. Their fashion, on the whole, was loud, eccentric, occasionally edging towards the insane. None of which is a bad thing. I'm thinking especially of Maartje van Hooij, a student of the Willem de Kooning Academy in Rotterdam, with her bulgy Styrofoam constructions dwarfing the body, smothered in fringe or fabric flowers like high-fashion piñatas. They looked like nothing I'd ever seen before. But somehow, it also seemed quintessentially Dutch.
That assertion vs Van der Horst's raises an interesting question: what does nationality really mean in fashion? Ignore the clichés of clogs, lederhosen or even our own bearskins and pearly kings and queens. In a global marketplace where anyone can buy anything from anywhere, does where something comes from still make a difference?
In a word, yes. Look at the labels. I don't mean Prada or Gucci – although I am talking Italian. "Made in Italy" still has a pull that "Made in China" simply doesn't have. There's a frisson of luxury. But what about design? London is an all-encompassing fashion capital: we take many a nationality under our wing. Some of London's finest designers hail from Canada, Greece, even Serbia. But in fashion's eye they're all intrinsically British, products of an education system recognised as one of the finest in the world, world-class stars electing to show as part of London Fashion Week. That's something we can all be proud of. I suppose that's the importance of nationality in fashion. Fashion stars are feathers in a country's cap. Pun intended.
Register for free to continue reading
Registration is a free and easy way to support our truly independent journalism
By registering, you will also enjoy limited access to Premium articles, exclusive newsletters, commenting, and virtual events with our leading journalists
Already have an account? sign in
Register for free to continue reading
Registration is a free and easy way to support our truly independent journalism
By registering, you will also enjoy limited access to Premium articles, exclusive newsletters, commenting, and virtual events with our leading journalists
Already have an account? sign in
Join our new commenting forum
Join thought-provoking conversations, follow other Independent readers and see their replies