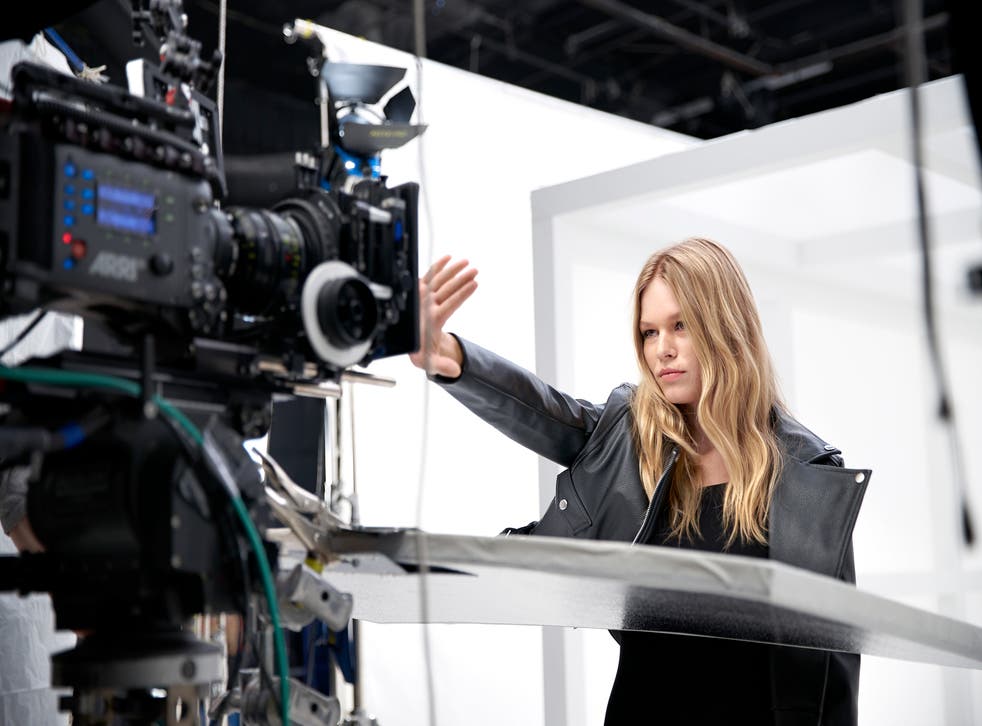 Anna Ewers: The supermodel that avoids social media to prove old school is still cool
In an exclusive interview, she explains why models like her and Kate Moss can still be successful without having millions of followers
Growing a big social media following seems to be a requirement for models these days, however, supermodel Anna Ewers thinks different and opens up about it.
The 23-year-old German model has graced nine Vogue covers and many glossy editorials, she has walked the catwalk of the most acclaimed fashion shows, appeared on the Pirelli calendar 2015 and was voted Model of the Year by industry experts over Kendall Jenner and Gigi Hadid, who together have 67 million Instagram followers. Ewers, on the side, has 160,000, proving that old school is still cool.
"I'm very lucky. I'm not too exposed to social media and is going quite well for me. I like to have my privacy," she told The Independent.
"Yes, I think there is pressure [to share your work with followers] but I don't do it and it works for me."
Born in Freiburg, Germany, she was discovered by designer Alexander Wang (the urban chic luxe label she continues to work for) at the age of 19 and walked her first-ever catwalk for Balenciaga's autumn/winter 2013 show, kicking off a promising modelling career.
Surely you would recognise her on billboards. She's frequently told she has an eerie resemblance to Brigitte Bardot and Claudia Schiffer, and she sorts of agrees.
"If I put makeup on and take pictures, then yes I look like her [Bardot]. But I'm very honoured to be compared with her," she said. However, she thinks that without the production she looks "cleaner and androgynous" as she once told Harper's Bazaar.
Saying this, she praises the current gender fluid and plus-size movement in the industry. "I think it's great. It's great to have a little bit more diversity," she told The Independent. And would even happily pose for a menswear shoot just like Jaden Smith did for Louis Vuitton's womenswear campaign. "Yes, of course. Why not."
As one of the young cool kids of the fashion block, her style combines streetwear with high fashion (very Wang), reason why she's the new face of German online retailer Zalando's spring/summer 2016 campaign, #ZalandoxSport, which has curated activewear and fashion from a wide variety of labels, both designer and high-street, featuring the new crossover of brands.
Wearing an Adidas Originals sweater, Ewers celebrates the trend mainly because "it's comfortable". "It's nice and great."
In the campaign, she appears in an energetic setup, alongside renowned dancers Lil Phoenix and iDance Mikey.
"We are witnessing a big shift in fashion, with sport weaving itself into fashion. Together with campaign director Gordon von Steiner we tried to capture the fun of fashion meeting sport. The campaign shows active styles that embrace all aspects of daily life, activities and interests,'' explains Carsten Hendrich, VP Brand Marketing of Zalando.
Ewers, who describes her personal style as casual, tomboyish and effortless, has picked a bold sweater she wears in the campaign as her favourite piece. "I was wearing this colourful sweater, I really like that… I also liked the little black dress and the leather jacket."
She's also admitted her fashion icon is London's Kate Moss, and we can picture her sporting all these pieces while probably describing her style quite similarly. Plus, Ewers identifies herself with her as Moss isn't a social media star either. "She's never given a lot of interviews. She stays so mysterious. Nobody knows who she is, really."
A city: Freiburg [her hometown]
A season: Summer
A book: One Hundred Years of Solitude by Gabriel Garcia Marquez (which she referred to in Spanish, a language she learned when living in Colombia at the age of 16).
A colour: black
A designer: Alexander Wang
A garment: bathrobe
A lips colour: nude
Zalando's spring/summer 2016 pieces are now available online at zalando.co.uk.
Join our new commenting forum
Join thought-provoking conversations, follow other Independent readers and see their replies