Any colour as long as it's green

Show all 9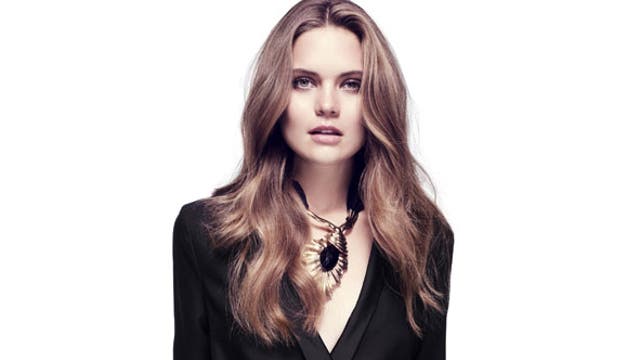 Any colour as long as it's green
A new line of party dresses at H&M puts sustainability and recycled fabrics first
Harriet Walker
Monday 21 November 2011 01:00 Comments
Fast fashion might have been good for our wallets and our wardrobes, but it didn't do anything else much good. Cheap high-street chains democratised the way we wore clothes.
They realigned the trend cycle. But we reached the zenith of the use-once-and-destroy mindset shortly before the economic collapse rewired our brains and stopped us shelling out.
These days, as well as keeping an eye on wearability and investment potential, shoppers have developed something of a guilt complex – it isn't so much a consumer culture any more as a consumer conscience.
Enter Swedish high-street giant H&M and its new sustainable collection, which aims to allay some of those fears by creating affordable clothing in a more ethical way. Since the launch of H&M's first Conscious collection at Selfridges last April, the store has seen significant interest in the clothes and the story behind their production; many of the pieces sold out on the first day that they were available. This week sees the release of the Conscious Party capsule, a line of festive looks and statement pieces with the underlying message that "a dress is for life, not just for Christmas".
"For us, it's important that when they come to a store, whatever a customer chooses – if it's a Conscious item or not – they should feel that it's produced in a responsible way," says Helena Helmersson, H&M's head of corporate and social responsibility. "We work hard and we're at the forefront of sustainability. But with these collections, we want to highlight it even more – these materials are extra sustainable!" She laughs and waves her arms around.
"Organic cotton, recycled polyester, tencel – which is more silk-like material made from old wooden fibres," she clarifies. "Sometimes we use recycled linen, recycled wool, and organic hemp."
At H&M's headquarters in Stockholm, there is an entire department devoted to coming up with new materials and creative solutions to address the ethical dichotomy surrounding what is at the brand's heart: to provide customers with affordable but responsible clothing. There have been eco-offerings in the past, such as last year's sell-out "Garden" collection, and a "Waste" collection that re-used remaindered materials from the highly acclaimed collaboration with French fashion house Lanvin. Pilot schemes have started too in branches of H&M in the Netherlands, where customers can bring in their old clothes and leave them to be recycled. It's a pragmatic way of addressing a problem that won't go away.
"The most common fibre is cotton," Helmersson continues, "and we have the goal that by 2020, all of our cotton should come from sustainable sources: recycled, organic and 'better' cotton."
The "better" option is a programme backed by governments and NGOs to educate farmers (so far, H&M has supported 68,000 of them) in using fewer pesticides and less water while growing their cotton. "The criteria for organic cotton are that no chemicals and no pesticides are used," she explains. "It takes a few years for the farmer to convert and they lose a lot of money. We're now the biggest buyer of organic cotton in the world and that's something we are very proud of, but what's so great with this initiative is that the incentives are there now, compared to organic cotton, where the incentives are four years away."
On a previous visit to Stockholm, the company's trend co-ordinator, Catarina Midby, told me about H&M's first ethical collection. "In 1993, we did an ethical organic cotton collection called 'Nature Calling'. But the fashion level was not right – it was more about sustainability than fashion... and nobody bought it." As if pre-empting shoppers' reactions to eco-fashion (which is often seen as inferior taste-wise, with an emphasis on substance over style – heaven forbid!), H&M does not now flag up the fact that it blends organic cotton into most of the pieces it sells.
The Conscious Party collection, however, strikes the perfect balance between style and sustainability, offering up some of the season's most popular pieces in a range of materials. There are kimono blouses, high-waisted trousers, folksy dresses and dinner jackets, all accented in red, and Gothic bustier dresses provide a pretty body-con aspect. Supermodel Karen Elson fronts the campaign alongside her sister, Kate, both sporting recycled polyester numbers – a fibre which is made from melting down plastic PET bottles – which come in at under £40.
"We don't want customers to have to pay extra," Helena Helmersson says. "We invest in the customer first and we're proud to make clothes of more sustainable materials available to a lot of people. We want to reach people with this message and we'll stick to the same prices."
The Conscious Party collection is available in stores now; hm.com
Register for free to continue reading
Registration is a free and easy way to support our truly independent journalism
By registering, you will also enjoy limited access to Premium articles, exclusive newsletters, commenting, and virtual events with our leading journalists
Already have an account? sign in
Join our new commenting forum
Join thought-provoking conversations, follow other Independent readers and see their replies