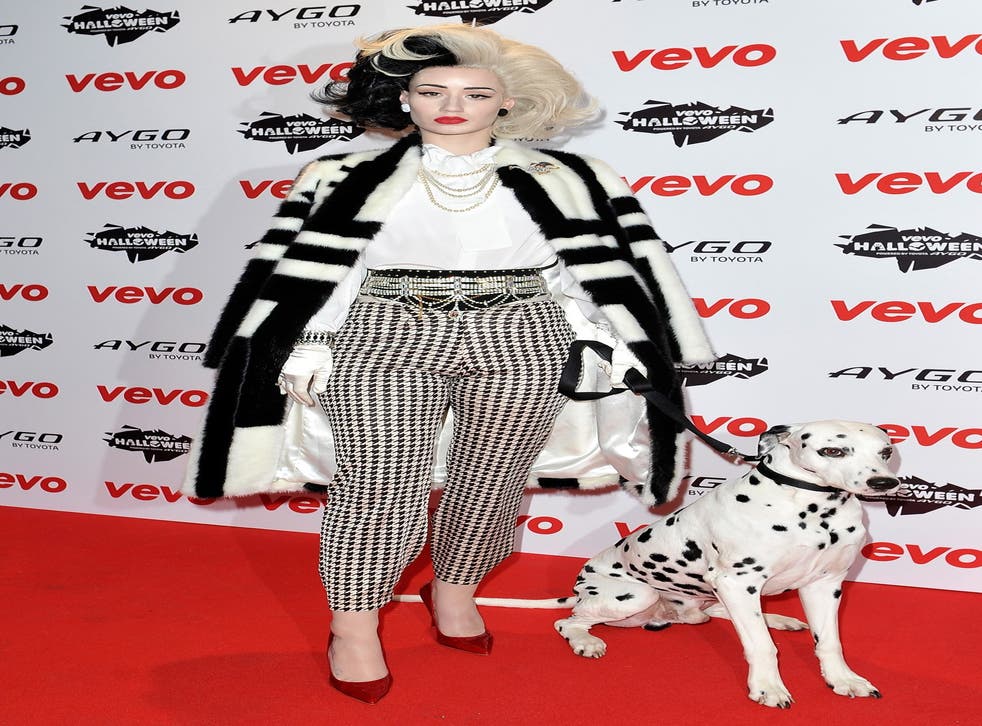 Best and worst celebrity Halloween costume ideas: Over 20 celebrities that will inspire your oufit
From Iggy Azalea to Kim Kardashian, Stephen Fry and Alexa Chung, get some inspiration for your spooky outfits this year
It's Halloween again. And again, you might be thinking how to amaze your friends with your creativity, so we round up some of the spookiest costumes from superstars from the worlds of fashion, music and Hollywood, to help you cheat and get some inspiration for your spooky outfits.
Medusa came out this weekend pic.twitter.com/3ce2dvWnEo
Halloween came early for Leona Lewis this year, who shared an incredible make-up transformation into a green Medusa. And looking back at some other great outfit ideas we think of Kim Kardashian as Anna Wintour Stephen Fry as a ghostly captain, Iggy Azalea as Cruella De Vil and Alexa Chung as a beheaded Marie Antoinette.
Others get in a more creative territory, such as Katy Perry as MTV's animated character Daria, Heidi Klum as a superhero robot or Kate Moss as Mortizia.
Best and Worst celebrity Halloween outfits

Show all 27
But it's supermodel Klum's outfits the world anticipates the most every year. Having a wide variety of creative costumes, from Gold Cleopatra to Hindu goddess and an unrecognisable aged version of herself, she's known as the "Halloween Queen" and even in 2013 she hosted a star-studded Halloween party.
However, not everyone is willing to go through such transformation and effort for their 31 October plans. If you're less adventurous, you could be some sort of a catwoman, a superhero, an iconic figure from your History books, or, errr… a burger, just like Alexa Chung once did (please, don't be a burger).
While there are some amazing costumes, there are also some pretty bad ones. Take, for example, Katy Perry dressed as a cheeto, Lily Allen as some sort of green ladybug, or Rihanna and her pals as the "sexy" Ninja Turtles.
Whether you're after an individual or a group outfit idea, there are plenty of costumes to choose from.
Hope we've helped. Happy Halloween!
Register for free to continue reading
Registration is a free and easy way to support our truly independent journalism
By registering, you will also enjoy limited access to Premium articles, exclusive newsletters, commenting, and virtual events with our leading journalists
Already have an account? sign in
Register for free to continue reading
Registration is a free and easy way to support our truly independent journalism
By registering, you will also enjoy limited access to Premium articles, exclusive newsletters, commenting, and virtual events with our leading journalists
Already have an account? sign in
Join our new commenting forum
Join thought-provoking conversations, follow other Independent readers and see their replies