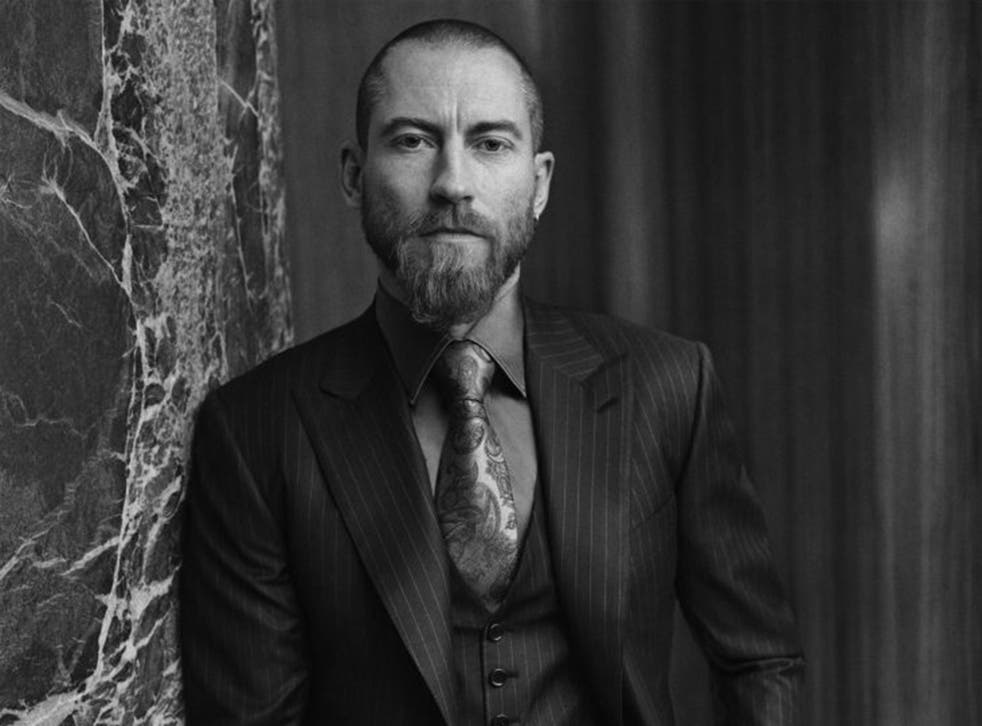 Brioni appoints Justin O'Shea - a fashion buyer with no design training - as its new creative director
Alexander Fury wonders what 'creative director' really means
Alexander Fury
Thursday 24 March 2016 23:27 Comments
Creative direction is a vague, malleable term, shying away from the concrete. It's fashion's choice title, replacing the notion of "designer". Its remit is wide enough to allow the bearer to poke their nose into various aspects of a label – advertising campaigns, say, or store design – but vague enough to excuse them if they don't actually, technically, design the garments they're attaching their name to.
Of course, many do, which has lead to the assumption that "creative director" is a synonym for "fashion designer". But increasingly, and interestingly (in terms of semantics, if not necessarily the clothing) it's being applied to people who make no pretence of design education. Look at Victoria Beckham, who in many ways embodies the role. "I have a different way of expressing myself because I haven't had that formal training," she told me last year. I always feel like Beckham is spinning out stuff she'd quite like to buy herself, and assumes her customers will feel the same.
The latest example is Justin O'Shea. Like Beckham, his training isn't design, but shopping – he's a former buyer (most recently titled fashion director) for the luxury website MyTheresa.com, whose net sales total approximately 100 million euros. As of 1 April, however, he is creative director of Brioni. A Roman tailoring house established in 1945, Brioni has hitherto been known for staid, saleable suiting in the classic Italian mould. It was acquired by the French luxury congolermate Kering in 2012, at which point it had sales amounting to around £146 million, but had already been hit by the economic downturn. A new CEO, Gianluca Flore, was appointed in 2014, while the management now seeks to "revitalise" the brand. A redesign of Brioni's stores (46 worldwide) and website is on the cards.
O'Shea's retail nous will, perhaps, be of greater value in that process than in design innovation. It's a new trend among fashion brands to pull commerce and creativity ever-closer: Burberry even fused them when chief creative officer (more blurry terminology) Christopher Bailey also took on the role of CEO in May 2014. Nevertheless, in businesses of such size, it can feel that creativity is taking second place. O'Shea is not a trained designer – his entire experience has been in sales, branding. MyTheresa.com and his prior employer, the Kuwait-based fashion retailer Al Ostoura, focus on womenswear. Before this, O'Shea worked with various streetwear and denim brands in Europe and his native Australia. It's an unusual pedigree to join a luxury menswear brand in any capacity.
O'Shea is, however, a man. A highly visible man. Who wears suits. Which, oddly, seem to be the few concrete reasons for his appointment. Most articles have cited O'Shea's spivvy personal appearance and healthy (if not exceptionally high) followings on various social media platforms as justification for his appointment. I am sure they will raise Brioni's profile among people who care about those kinds of things – although I doubt you would count among them customers for Brioni's £4,130 wool and silk suits, or cashmere overcoats retailing at a whisper under £6k.
I also doubt the clothes will change greatly following his appointment. Flore's statement around O'Shea's appointment made frequent use of terms such as "core values," "brand heritage" and "historic roots". In other words, they're not planning to rock the boat, design wise. O'Shea's creativity, I'd wager, will be limited to marketing – publicising those same suits to a new audience. Valuable brand visibility. O'Shea's personal style is conservative: he may be covered in tattoos, but they're often concealed beneath a plain – even dull – suit that could easily be sold to a buttoned-up executive.
Which is all well and good. However, this appointment slots into a series of menswear reshuffles that have leaned towards retrogression rather than revolution, after a half-decade or so of thrusting experimentation in masculine dress. It reflects the turbulence of international markets, where men are unwilling to take risks in business or in style. A repositioning of Brioni under its first ever creative director, Brendan Mullane, failed to net new customers: Kering hoped to increase the label's suit production from 70,000 to around 200,000 per year; instead the figure has fallen, to around 30,000.
Brioni is planning to slice its employees by a third over 2016. The mood isn't brand-specific: in February, Ermenegildo Zegna confirmed it was parting ways with Stefano Pilati, whose innovative menswear designs gave a fashion identity to a tailoring-heavy brand whose work was, previous, most kindly described as anonymous. He has been replaced with Alessandro Sartori, whose clothes are well-made but hardly move the earth. At Brioni, O'Shea will be afforded access to some of the finest craftsmen in the industry. It's a pity that their skills won't be challenged.
Then again, that's creative direction today. O'Shea and the Kering top brass have their eye on bigger (but less interesting) prizes than reinventing the still-selling suit. If you ain't broke, why fix it?
Register for free to continue reading
Registration is a free and easy way to support our truly independent journalism
By registering, you will also enjoy limited access to Premium articles, exclusive newsletters, commenting, and virtual events with our leading journalists
Already have an account? sign in
Join our new commenting forum
Join thought-provoking conversations, follow other Independent readers and see their replies