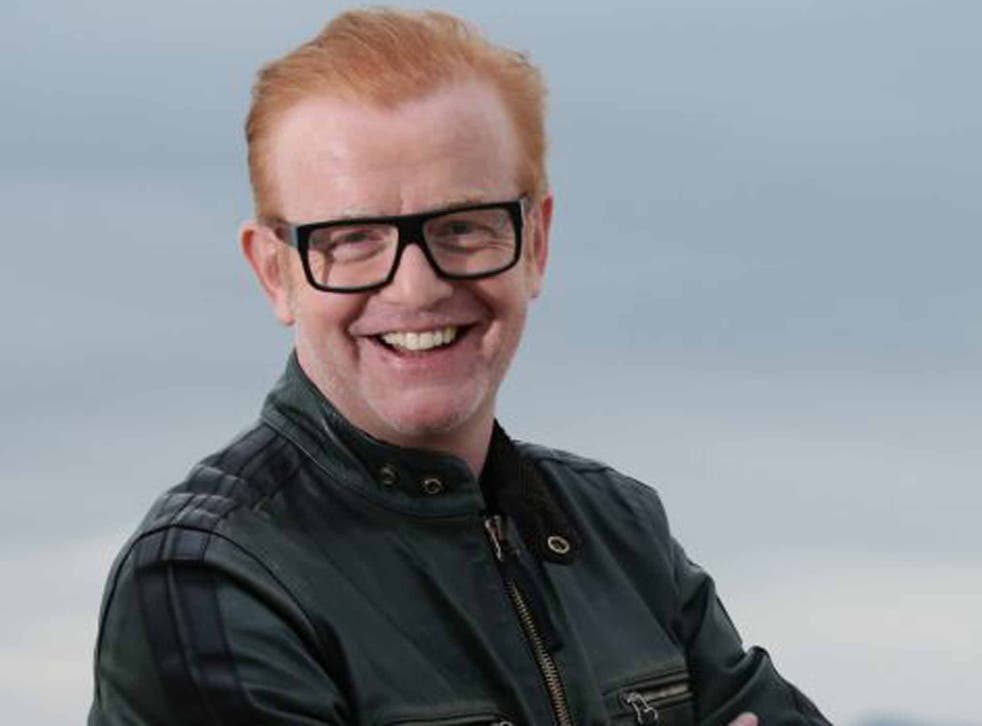 Chris Evans and his work pyjamas: Does it matter what you wear on the radio?
Chris Evans' appearance after his Radio 2 show yesterday was like someone who'd just rolled out of bed. Chloe Hamilton looks at attire on the wireless.
Chloe Hamilton
Tuesday 15 March 2016 21:14 Comments
"You've got a face for radio" is the ultimate backhanded compliment. Better heard and not seen, as the saying almost goes.
Does the same apply to radio presenters' outfits? Earlier this week, BBC Radio 2 DJ and new Top Gear presenter Chris Evans emerged from the BBC studios after presenting his early morning radio show looking as though he'd just rolled out of bed, thanks to colourful Snoopy pyjama bottoms and a pair of fluffy sheepskin slippers. He appeared decidedly bleary-eyed, too – not surprising considering he wakes up at 5am to get to work every day. But this isn't the first time he's been spotted looking slightly underdressed. In January, he was snapped leaving work in exactly the same outfit: Charlie Brown PJs and slippers. So is every day dress-down Friday when you're on the airwaves, or is Evans just a serial scruff bag?
Radio presenters' attire has long been a source of discussion. In 2013, the BBC Radio 4 broadcaster Alice Arnold wrote in the Telegraph about how she used to present the Shipping Forecast in trainers, jeans, and big thick woolly jumpers ("It's cold in the Radio 4 studio," she revealed.) Arnold's casual garb once surprised the visiting poet Wendy Cope, who had come into the studio to observe the midnight shift. Cope apparently expressed shock when she saw Arnold kicking back in trainers. Still, Arnold insists she favours comfort over couture and apparently stuck to her cosy "uniform" throughout her years on the airwaves – a luxury female television presenters don't have.
Of course, some people argue that suiting up helps concentrate the mind. It's often said that if you work from home you should put your outdoor shoes on before you start, just to get yourself into office mode.
Justin Webb famously warned Robert Peston last year that dressing down for a radio interview can lead to sloppiness, telling the story of when a snappily dressed Chuka Umunna arrived in the BBC studio for a Saturday morning interview, only to find Webb and co-presenter Evan Davis dressed in T-shirts and jeans. "When it came to talking he was as sharp as his suit and we were as lax as our jeans," Webb told Peston (in the Radio Times.)
I recently appeared (is that the right word?) on Woman's Hour with Jane Garvey. Keen to get myself in the right frame of mind, I decided to heed Webb's advice and dressed smartly – probably more smartly than I do most days (journalists can be a rather dishevelled bunch) – in heels and a fitted dress. As far as I can tell, though, the interview went well. Was it down to my clothes? I asked Garvey.
Meet the new Top Gear presenters

Show all 7
"No one has more time for the elasticated waist than me… but not at work," she says. "My 22-year-old self would laugh at this but she was wrong and I am right. I owe it to guests who come into the programme to look smart(ish) and I perform better when I think I look 'respectable'." Garvey even tells me she polishes her "relatively modest heels" on a Sunday night, too, in preparation for the week ahead. "Anything else suggests I'm not serious about it," she says.
Nowadays, with so many radio DJs using social media to engage listeners, we are all more aware of what once-hidden presenters wear. Former BBC Radio 1 DJ Fearne Cotton used to arrive at the central London studios sporting the latest fashions, while Nick Grimshaw's Instagram page is littered with pictures of him and various celebrities in the studio, all looking suitably dolled up.
Perhaps it simply depends on the kind of show you're presenting (and whether a webcam is an integral part of the studio). Woman's Hour and the Today programme tackle heavy-weight issues and thus require their presenters to wear similarly heavyweight get-ups: namely a sensible pair of shoes and a smart tie. Chris Evans's Breakfast Show, however, is more relaxed, with music and mystery guests. Maybe the show's easy-going tone gives its presenter a little leeway when it comes to comfy clothes. It makes Evans seem like one of us: normal, approachable.
In fact – and here's a thought – who's to say Evans doesn't present in a dapper suit and change into pyjamas before leaving the studio? Anything to maintain his slightly crumpled, everyman image. You heard it here first.
Register for free to continue reading
Registration is a free and easy way to support our truly independent journalism
By registering, you will also enjoy limited access to Premium articles, exclusive newsletters, commenting, and virtual events with our leading journalists
Already have an account? sign in
Join our new commenting forum
Join thought-provoking conversations, follow other Independent readers and see their replies