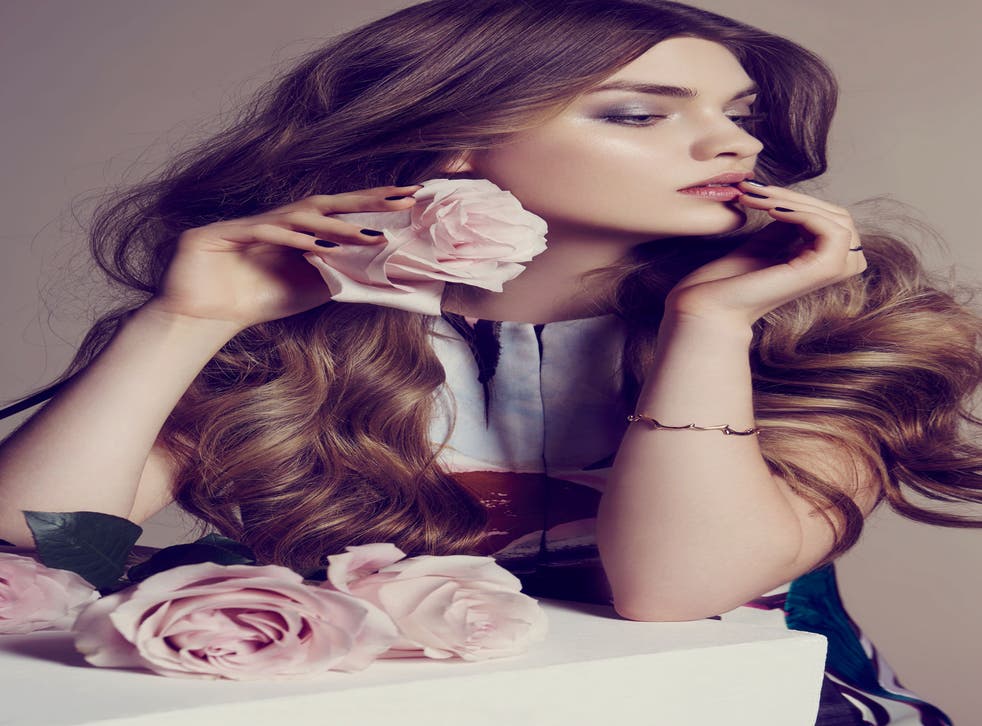 Christmas make-up: A frost-bitten palette inspired by Christian Dior's legendary garden
An abundance of glitter is all very well and good during the festive season but if you plan on something a little more elegant, here are four key beauty looks to see you through the festive season in style
American Beauty
First up bright red lipstick; an iconic classic and a statement feature on the face, best worn with little else.
Smoky Bouquet
Smoky eyes tend to have a bad reputation thanks to heavy-handed application, there is a better way with softer shades of grey with a smattering of sparkle.
Angel Face
Tis the season to sparkle, but do it with some subtlety. The application of a soft illuminating pressed powder on the cheeks and eye area will give a soft shimmer.
Full Bloom
Make the most of metallic shades around Christmas, a golden eye with a slick of soft shimmer will make the prettiest of party looks.
Christian Dior winter wonderland

Show all 4
Photographs by Helen McArdle
Styling by Emma Akbareian
Make-up by Andrew Gallimore at CLM Hair & Make-up using Dior Golden Shock Christmas Collection and Capture Totale Dreamskin
Hair by Heath Massi at Frank Agency
Nails by Lucy Tucker at One Represents using the Diorific Golden Shock Vernis & Capture Totale Hand Repair Cream
Model Lera at Premier Model Management
Flowers by Rebel Rebel
Make-up artist's assistant Ana Fry
Retouching by The Invisible Touch
All clothing, accessories and fine jewellery by Dior, dior.com
All beauty and skincare by Dior, available nationwide
Register for free to continue reading
Registration is a free and easy way to support our truly independent journalism
By registering, you will also enjoy limited access to Premium articles, exclusive newsletters, commenting, and virtual events with our leading journalists
Already have an account? sign in
Register for free to continue reading
Registration is a free and easy way to support our truly independent journalism
By registering, you will also enjoy limited access to Premium articles, exclusive newsletters, commenting, and virtual events with our leading journalists
Already have an account? sign in
Join our new commenting forum
Join thought-provoking conversations, follow other Independent readers and see their replies