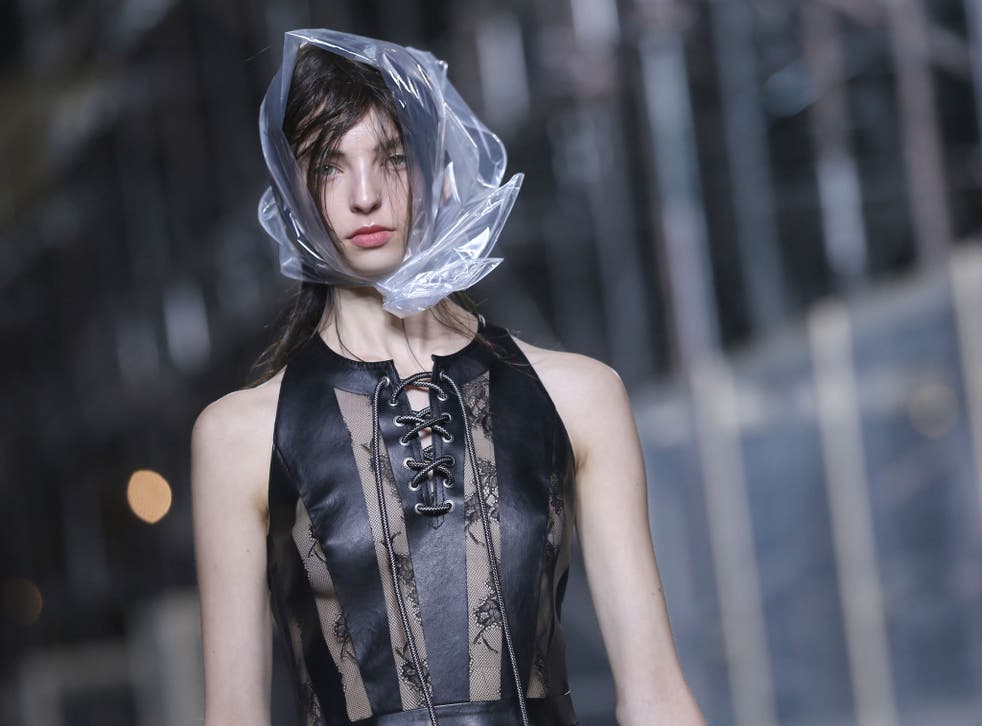 Crystal clear - plastic is looking increasingly fantastic
It doesn't take a genius to see right through fashion's latest sartorial fixation. But that's exactly the point, reasons Sarah Young, highlighting fashions' enduring love-affair with transparency. Luckily, it's in your hands, rather than on your body...
Sarah Young Comments
The idea of transparency as a fashion theme leaves us heeding the tale of 'The Emperor's New Clothes'; is this all a big joke intended to mock our sartorial fixation or are transparent accessories really having a moment? Well, it looks like we're in the clear (literally) because when it comes to this season's latest trappings a see-through sensation is well underway.
As the cyclical trend makes an appearance once again, you can't help but recall a childhood obsession with jelly shoes; or a rather more over-eighteen (and certainly more dubious) taste for Perspex mega-platforms. Thankfully, the trend has had a much-needed upgrade on its voyage from strip club to closet as a host of the industry's most directional voices have given crystal clear PVC a designer upgrade.
Simone Rocha, Loewe and Mary Katrantzou all jumped on the see-through bandwagon for spring/summer 2016 with structured bags, Lucite heels and crystal embellishments. Meanwhile, for autumn/winter Christopher Kane offered PVC headscarves - a bit bizarre, yet oddly sophisticated. The only thing stranger than their appearance was how right they feel, although that may be restricted to editorial shoots and the rather more game of the style flock come fashion week. Everyday this wasn't.
This trend works best in small doses, so incorporating it into your wardrobe is essentially stress-free; there's no anxiety as to whether it's going to clash with your brights and it's guaranteed to see you through at least the next two seasons.
To transition the trend into real-world wearability take cues from the likes of Chanel or Mary Katrantzou with a clear, perspex heel or opt for a transparent clutch a-la Loewe to give your outfit a fresh, playful feel. If the idea of having the contents of your handbag on show seems a little daunting though, oversized crystal jewels and opaque sunglasses incorporate the same bravura but allow a touch more discretion. There's nowhere to hide with this fashion trend. Reading us loud, and clear?
Crystal clear - fantastic plastic for spring

Show all 9
Register for free to continue reading
Registration is a free and easy way to support our truly independent journalism
By registering, you will also enjoy limited access to Premium articles, exclusive newsletters, commenting, and virtual events with our leading journalists
Already have an account? sign in
Join our new commenting forum
Join thought-provoking conversations, follow other Independent readers and see their replies