The Independent's journalism is supported by our readers. When you purchase through links on our site, we may earn commission.
Designer fragrances and niche perfumes from independent houses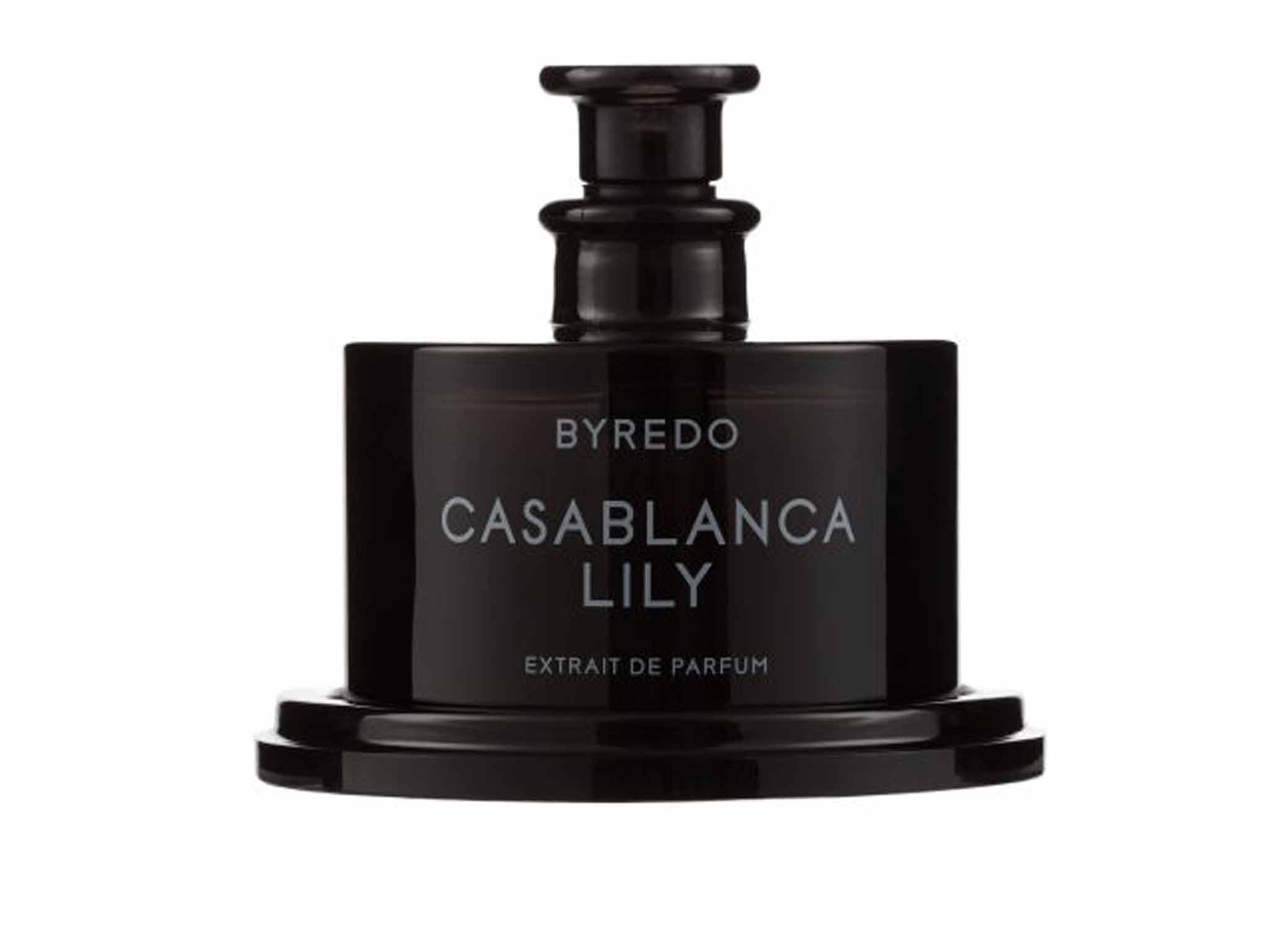 You'll no doubt have noticed a flood of new designer fragrances on the market of late, especially as they're usually accompanied by unavoidable ad campaigns. That new roster includes exciting firsts from Miu Miu and Alaïa, and they will be topping Christmas wish lists in no time. Those are hardly the most mainstream of brands, which makes their presence on the scent scene far more exciting than another reissue of something altogether more familiar.
But there is also an expanding world of niche perfumes from independent fragrance houses. The best of these brands won't be introducing a new fragrance every season, or for gift-giving events. Instead it will be launched when it is good and ready. Finding the right fragrance is like finding a favourite wine – it doesn't matter what it says on the label as long as the contents speak to you. There's nothing simple or watered-down about these scents, so again as with wine, it's best to try before you buy.
Casablanca Lily
£325 for 30ml EDP, Byredo, harrods.com
This is from the soon-to-launch Night Veils collection. It captures the romance of night-scented flowers like lily, which is blended here with notes of Indian tuberose, honey and gardenia.
Vetiver Imperiale
Boadicea The Victorious and Jason Atherton, £245 for 100ml EDP, four-magazine.com
The fresh green scent is the fruit of an intriguing collaboration. The result has a delightful lived-in muskiness.
Red Truffle 21
£95 for 100ml EDT, joloves.com
Truffles are without doubt luxurious, but the rare ingredient can be divisive in food, so as a fragrance component it's a risky inclusion. Earthy notes come through thanks to fig too.
Volume 2
Precision & Grace, £95 for 100ml EDT, The Beautiful Mind Series, liberty.com
The result of a collaboration with dancer Polina Seminova to create a heady blend of jasmine, pear and sandalwood.
51
£165 for 30ml EDP, rojadove.com
Roja Dove has been a vital part in the modern renaissance of haute perfumerie, and to celebrate the opening of his new London boutique he's created the '51' fragrance collection.
Beauty spot
The very smart Burlington Arcade in Piccadilly is set to be even smarter when Roja Dove opens his first ever standalone boutique at the end of this month.
Join our commenting forum
Join thought-provoking conversations, follow other Independent readers and see their replies