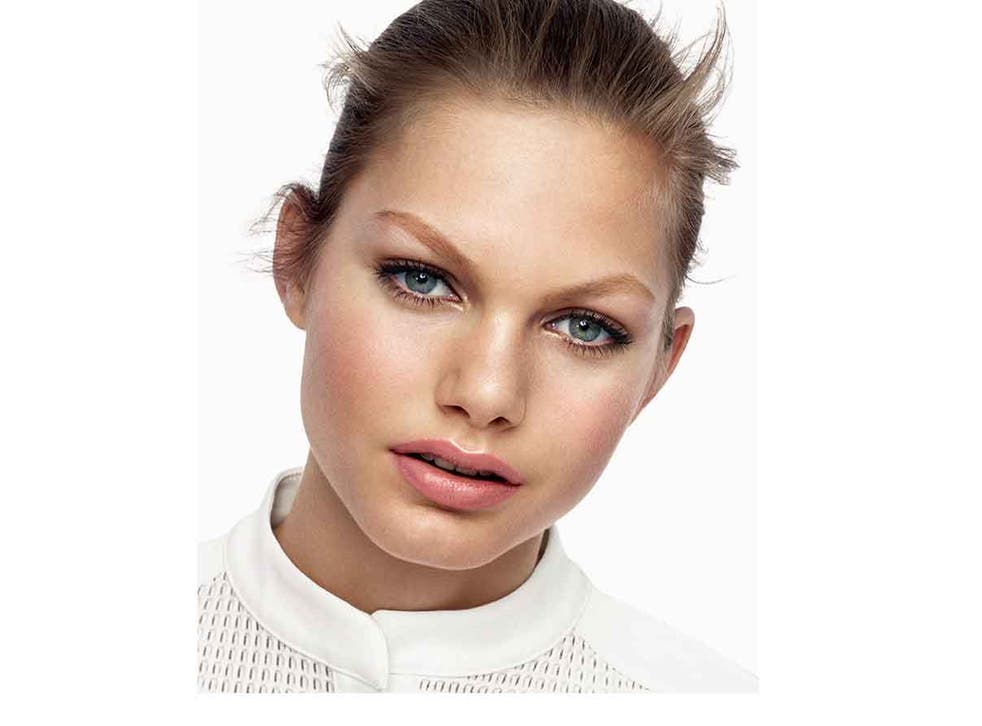 Edited highlights: Contouring and strobing tips and products to get the look
Don't be intimidated by these new makeup technique, here's how to master them
Emma Akbareian
Thursday 13 August 2015 12:16 Comments
Make-up is trickier to update than your wardrobe: anything new or risqué is approached with real trepidation. Unfortunately, now is not the time to settle down with your favourite mascara, as the mood in the beauty world is more than a little... experimental.
Contouring has been the buzz word in cosmetic circles for some time. Popularised by the perenially make-up caked Kardashian clan, no one has nailed the technique of light and dark shading on the face like Kim K and co – bar the finest of RuPaul's Drag Race. Once reserved for professional make-up artists only, thanks to a combination of celebrity influence and social media the technique has made the move into our cosmetic bags, minus the drag queen allusions
But getting the look isn't without risk; the wrong shade, and insufficient blending are two common errors that can leave you looking more Rocky Horror than red carpet. Given the technical difficulty and full-face make-up look the technique achieves, contouring is, to put it lightly, not for everyone.
In pictures: The best products for contouring and strobing

Show all 11
Which is where strobing, the new kid on the cosmetics block, comes into its own. Strobing is the technical term for highlighting; whereas contouring uses the interplay between dark and light to create definition, strobing simply relies on light to accentuate features.
"To start strobing, apply highlighter where light would naturally hit your face, such as the highs of the cheekbones, down the nose, along the centre of the forehead, below the brow bone and above the Cupid's bow," advises Sarah-Jane Froom, a make-up artist for bareMinerals. "Skip any oilier areas which already have a little shine, as the key is to sculpt the face rather than look too shiny. Then gently blend using fingertips or a light brush so that the look is natural rather than obvious."
Wise words for strobers.
Register for free to continue reading
Registration is a free and easy way to support our truly independent journalism
By registering, you will also enjoy limited access to Premium articles, exclusive newsletters, commenting, and virtual events with our leading journalists
Already have an account? sign in
Join our new commenting forum
Join thought-provoking conversations, follow other Independent readers and see their replies