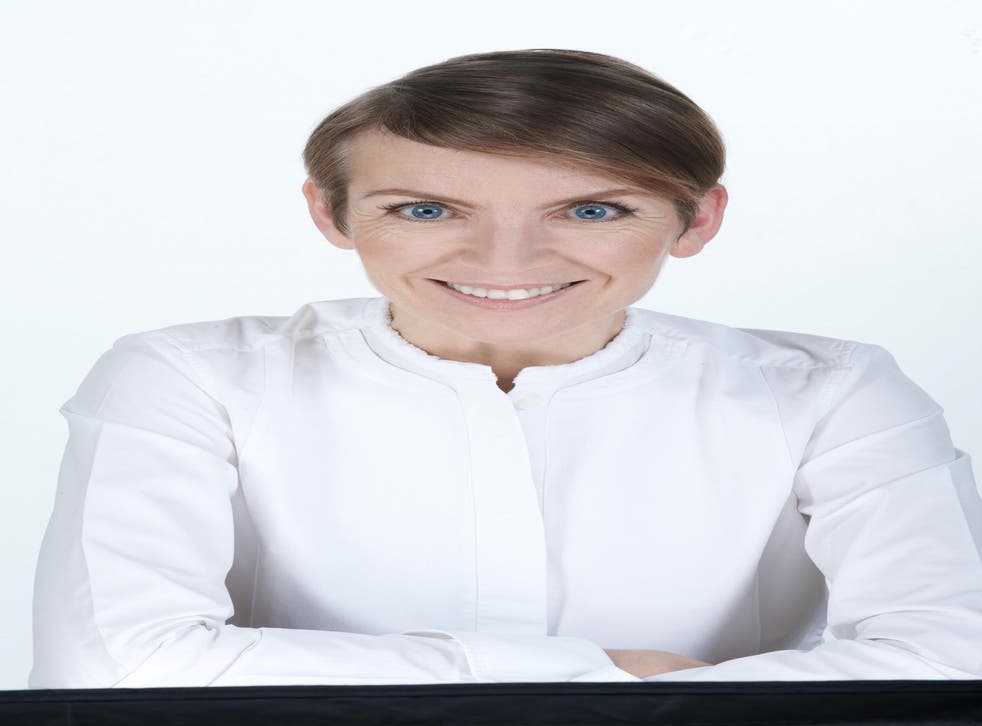 Floriane de Saint Pierre interview: The fashion headhunter on Marie Antoinette, and what sets French labels apart
Floriane de Saint Pierre is the industry's most influential talent-spotter, and has both placed and created some of the key positions in fashion brands, masterminding the appointments of figures such as Christopher Bailey at Burberry
What was the first fashion label you were aware of?
Saint Laurent – my mother dressed in it. She was beautiful and a free spirit. It opened my eyes to the many dimensions of a being a fashion designer.
What do you think sets French fashion labels apart from other brands?
French fashion transcends the rules and invents new ones. It is successful due to their societal dimension, meaningful design and impeccable execution. It has also built on diversity whether it be gender, nationality or social. Women designers in France have always played a key role – Vionnet, Grès, Paquin, Jeanne Lanvin, Elsa Schiaparelli, Coco Chanel – to the point that there were as many women couture designers as men in the first half of the 20th century. International diversity played an early and huge role as well, Charles Worth, Cristóbal Balenciaga, Schiaparelli and later on Nina Ricci and Paco Rabanne all came to France to express their talent and got worldwide recognition there, as, later on, did Karl Lagerfeld, Martin Margiela, Phoebe Philo, Riccardo Tisci, Raf Simons and Demna Gvasalia. We have to make sure France keeps its spirit of meaningful disruption, combined with impeccable execution.
Dior's New Look or Yves Saint Laurent's Rive Gauche – which changed fashion more?
Saint Laurent, without doubt. Dior designed a new look; Saint Laurent invented a new spirit: bringing the seamy edges to the top of the society. From that impulse, you got the punk movement, workwear, sneakers, activewear, genderless.
Why do you think haute couture only comes from Paris? What elements of the city in your opinion have made – and make – it possible here?
France always had a very centralised power seat: Paris. Couture started there with Rose Bertin, the couturiere to Queen Marie Antoinette. Marie Antoinette understood the power of fashion as a key tool of influence – and as a political tool to embed France's influence abroad. Couture meant innovation, impeccable design and execution: these are three attributes that we see in anything that is successful, in any field, today, too.
How would you describe your role in the industry?
One of our clients once told me that I am like a doctor, and I feel very comfortable with this idea! A doctor is a problem-solver who not only makes you feel better in the short term, but prepares you for the long term. You may not be sick yet, but if you feel that you could be better, you come and see us. Or if you are already sick, we have to, in an emergency mode, invent a way to put you back on track, in a quick and sustainable manner. Sometimes, it means disruption!
What qualities and characteristics define what you look for in a creative?
Connection with the times, meaningful design, impeccable execution – in any field.
What excites you about fashion today, and how can businesses grow with the constant need to reinvent?
Fashion in recent decades has been very creative in terms of products, but has lost its holistic innovative component. Today, I am excited by brands that are designing the paradigms of the 21st century. When Burberry announced they would make shows aimed directly at the consumer, it was incredibly smart – because it is right! We can get a car in a minute with Uber, anything we want in just a few hours, and yet have to wait months to get a designer piece. That is just not connected with the zeitgeist.
Biography
Paris-based fashion headhunter Floriane de Saint Pierre is the industry's most influential talent-spotter. After studying business, she began work at Dior in finance before moving to executive recruitment – but left to set up her own luxury recruitment business. She has both placed and created some of many key positions in fashion brands, masterminding the appointments of figures such as Christopher Bailey at Burberry
Join our new commenting forum
Join thought-provoking conversations, follow other Independent readers and see their replies