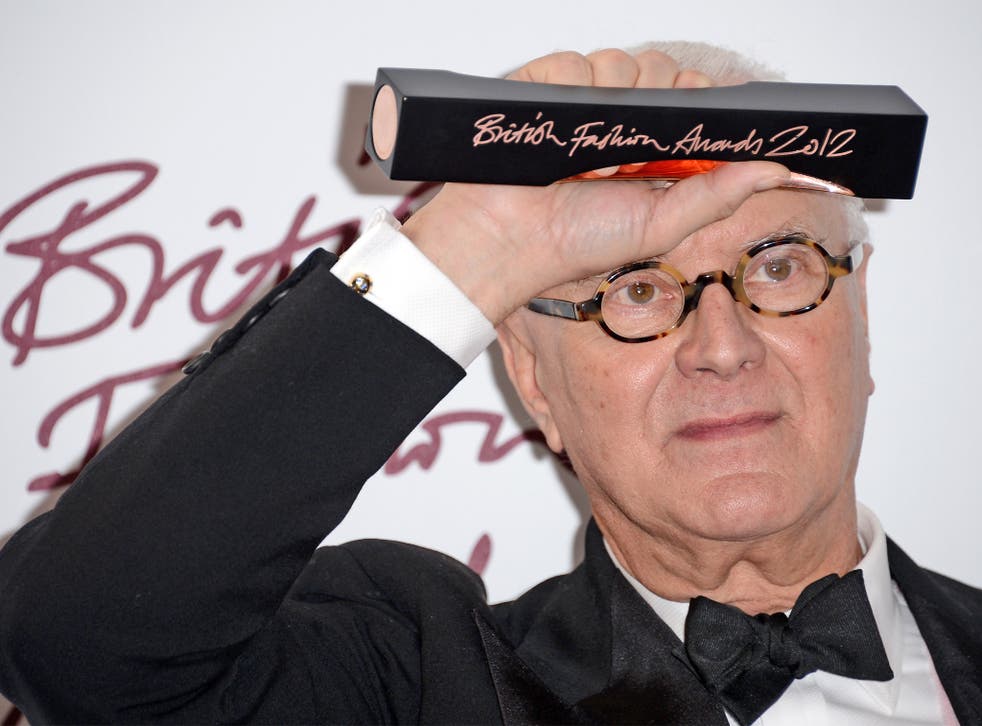 From Manolo Blahnik to Nick Knight, fashion stars reveal what they want for Christmas
In their stocking or under the tree, a veritable constellation of fashion names reveal what they'd be grateful to receive this christmas - they'll surprise you
Alexander Fury
Thursday 10 December 2015 21:06 Comments
Manolo Blahnik, shoe designer
I love books, I love reading, and for Christmas Charles Dickens is so English, so perfect... choose a classic like Great Expectations or David Copperfield and find a first edition to make the surprise in the stocking really special. Under the tree, I would love this Paul Smith coat with the big checks!
Edie Campbell, model
In my stocking I'd like to find an Itchy Scratchy Patchy Sumo embroidered patch – because nothing says Christmas like a hug from a fat man, and he'll keep you company through the dark days of January. Under the tree, I'd like the Hermès Cavale Saddle. Because we all deserve the best, especially Dolly the horse. She likes the feel of soft leather on her back.
Camilla Morton, author
I would like someone to make drama... not at home, or on TV, but by helping me to create the paper theatre Michael Howells designed for Make Life Beautiful, so Christian Lacroix's figurines from La Traviata and Madame Butterfly can take centre stage – in between family and feasting. Perfect for under the tree. For my stocking, it has to be Manolos. The man, or the shoes.
Val Garland, make-up artist
My stocking filler would be the By Terry Baume De Rose Nutri-Couleur in Cherry Bomb: perfect gloss and shine for all those mistletoe moments. Under the tree I'm hoping for a pair of Chanel earmuffs – because even if it isn't a white Christmas where you are, it's the time of year when you should indulge and treat yourself.
Nick Knight, photographer
One of my new found passions is fashion illustrations so I would be so thrilled to receive them as my Christmas presents. I have the beginnings of what I hope will become a wonderful collection of this really beautiful art form; I meet all the artists personally and they are all such interesting and passionate people. The tremendously exciting thing is that as well as being unique one-off's, they start at such affordable prices, serving as a great entry point into collecting artwork. Charles Jeffrey's Maison Martin Margiela S/S 14 for my stocking would start Christmas day off brilliantly; to then find Unskilled Workers' She Smiles under my tree would make it a perfect Christmas.
Lorraine Candy, editor-in-chief, Elle
I'm a huge supporter of Save The Children, so I will be buying one of the designer collaboration jumpers made for its Fashion Saves Lives campaign. Although I'm currently trying to decide between the jumper designed by Giles (Deacon) and the one by Bella Freud . In my stocking I would love a Sophie Bille Brahe earring – for one of my (many) new ear piercings!
Register for free to continue reading
Registration is a free and easy way to support our truly independent journalism
By registering, you will also enjoy limited access to Premium articles, exclusive newsletters, commenting, and virtual events with our leading journalists
Already have an account? sign in
Join our new commenting forum
Join thought-provoking conversations, follow other Independent readers and see their replies