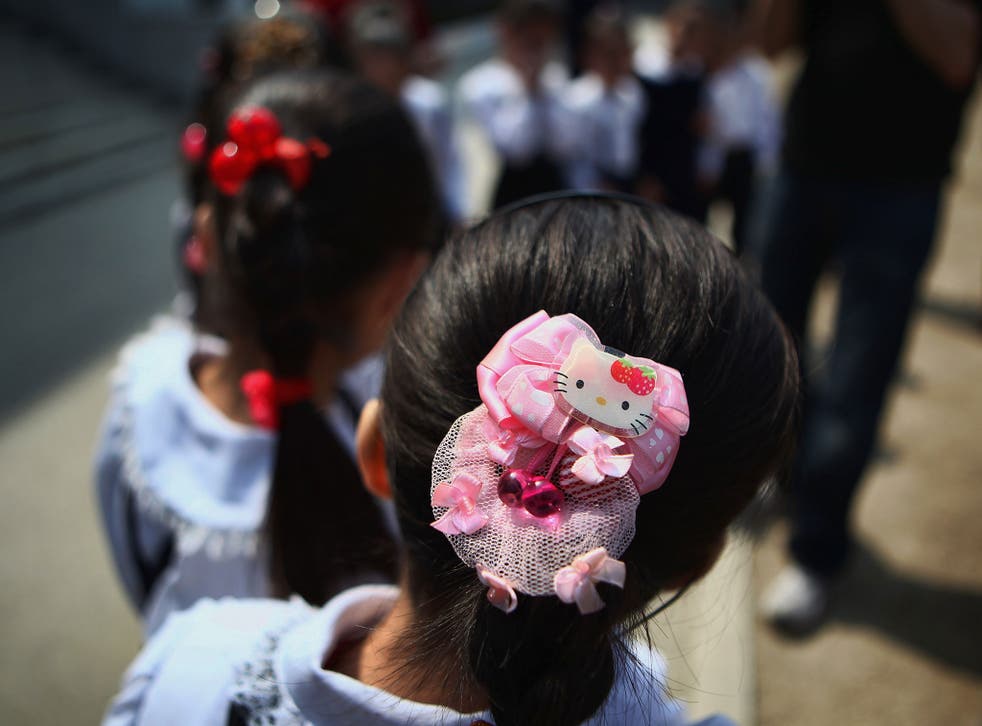 Hello Kitty is a globally-recognised character but her appeal is not universal
Rhodri Marsden's Interesting Objects no.85: The character is worth some $7bn to its owners, the Japanese company Sanrio – although according to Time magazine she is a "polarising cult figure"
Rhodri Marsden
Saturday 31 October 2015 01:59 Comments
This weekend marks the birthday of Hello Kitty, full name Kitty White, birthplace somewhere on the outskirts of London. At least, that's what the official biography says. This unassuming but globally recognised character is worth some $7bn to its owners, the Japanese company Sanrio – although according to Time magazine she is a "polarising cult figure".
She was first sketched on 1 November 1974 by designer Yuko Shimizu, who was tasked with creating a decoration for a plastic purse. Over the years, however, Kitty's character has been fleshed out in great detail: she's five apples high, weighs three apples, is in the third grade at school and apparently has blood type A.
And, famously, she has no mouth. Sanrio says that this is empowering: "She can be anything you want her to be." Feminist critics, however, claim that it sends "mixed messages about self-esteem". When Unicef made Hello Kitty an envoy to Japan, an article in The Japan Times demanded an explanation as to how "a cat with no mouth can be a spokesperson for anything".
But hang on there, Sanrio hinted last year that Hello Kitty might be a girl rather than a cat. The subsequent disquiet among her fans caused Sanrio to backpedal; a statement explained that "Hello Kitty was done in the motif of a cat. It's going too far to say that Hello Kitty is not a cat."
Over the years, the Hello Kitty motif has been used on debit cards, Stratocaster guitars, wine bottles and a fleet of Airbus A330 jet airliners. But her appeal is not universal. In 2007, it was reported that Bangkok police were to be punished for minor transgressions by being forced to wear a Hello Kitty armband. "This is to help build discipline," said a spokesperson. "We should not let small offences go unnoticed."
Register for free to continue reading
Registration is a free and easy way to support our truly independent journalism
By registering, you will also enjoy limited access to Premium articles, exclusive newsletters, commenting, and virtual events with our leading journalists
Already have an account? sign in
Join our new commenting forum
Join thought-provoking conversations, follow other Independent readers and see their replies