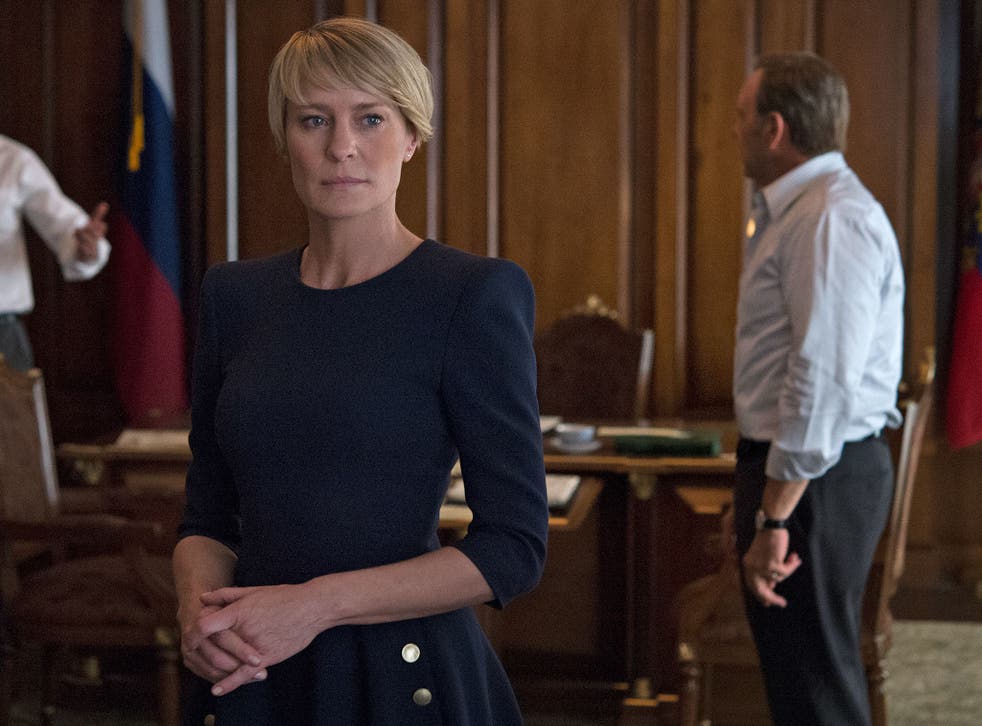 House of Cards: The impeccable style of Claire Underwood
A new costume designer takes over Season 3 and gives Robin Wright's wardrobe a boost in her role as First Lady
The impressive wardrobe of actress Robin Wright as Claire Underwood in House of Cards has caught the attention of eagle-eyed fans and with the series returning to Netflix today, her wardrobe is set to get a very stylish makeover.
They say you should dress for the job you want and Mrs Underwood is a shining example of power dressing. This season she returns as the First Lady, as revealed in final episode of the thrilling second season, and her new role will be embodied in her outfits too.
The Golden Globe-winning actress plays the ambitious cold hearted wife of the now President of the USA Francis (Frank) Underwood. She portrays a woman with impeccable style with every episode serving as a catwalk in which she parades in an impressive selection of outfits by a range of top designers.
This season, Wright's personal stylist, Kemal Harris, takes over from Tom Broecker as Mrs Underwood's costume designer. She told Women's Wear Daily: "You can see Claire is more like a contemporary Princess Diana and less like Jackie Kennedy."
Robin Wright as Claire Underwood in Season 3

Show all 8
Taking inspiration from Lauren Bacall and Carolyn Bassette-Kennedy for this new style, Harris has revealed the list of designers Claire Underwood will be seen wearing, including Ralph Lauren, Proenza Schoulder, Alexander McQueen, Altuzurra and Derek Lam. Also her pointy Louis Vuitton pumps are set to be swapped in favour of round-toe Prada heels.
In previous seasons, Broecker dressed Wright in Prada and L'Wren Scott. Also, "her shirts were Theory, those sort of man-tailored shirts. With dresses we would do Gucci, Armani, Ralph Lauren, and Narciso Rodriguez. Burberry coats," he told Elle.
The colour palette of her wardrobe is expected to stay monochrome and grey, but for the presidential portrait she wears an off-the-shoulder pale blue-lilac suit.
Mrs/ Underwood's former costume designer, Tom Broecker, earned a double nomination in 2013 at the Costume Designers Guild Award for his job in the previous series that shaped the actress' power dressing. In an interview he told Elle: "With her character we really wanted to have this armoured, tailored, tight, nothing out of place feel. She also needed to look different from everyone else on the show. "
Viewers are used to picturing Mrs Underwood in a form-fitting black dress, a matching YSL shoulder handbag and Christian Louboutin pumps, but Season Three is set to portray a whole new First Lady look.
Join our new commenting forum
Join thought-provoking conversations, follow other Independent readers and see their replies