The Independent's journalism is supported by our readers. When you purchase through links on our site, we may earn commission.
How to get the look: Shift blouses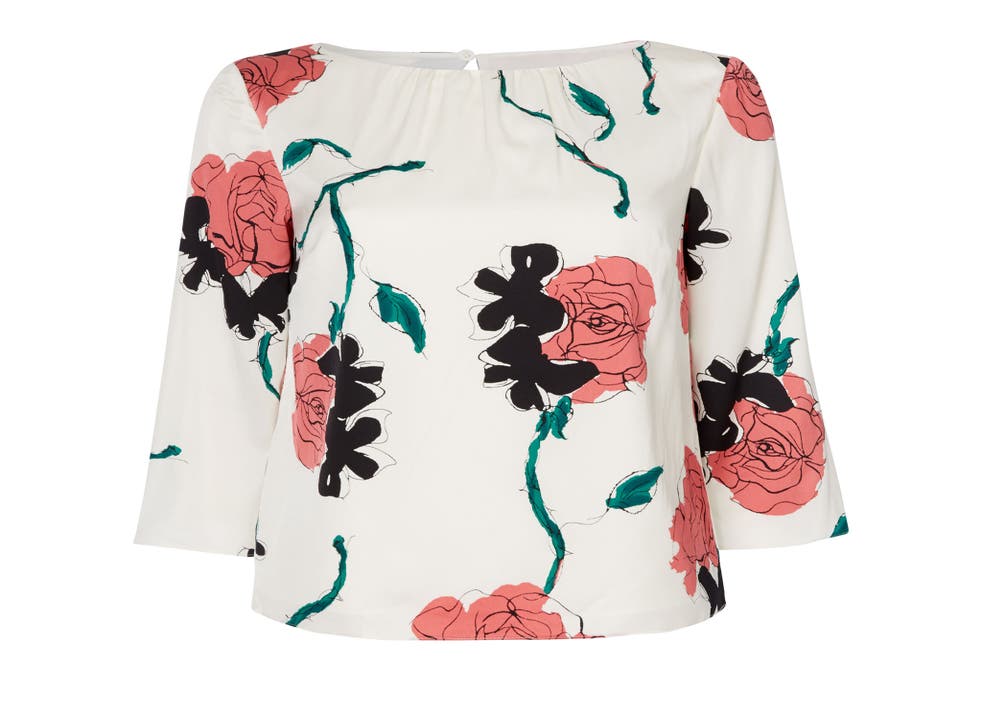 Sounds like a cryptic crossword clue.
Well, if you want a letter to get you started, it's T for T-shirt, since this is basically spring's poshed-up version of the humble basic.
So what makes a blouse shifty? Or a shift blousey?
It's a combination of the boxy shape (that's the shifty bit) sleeves that finish on or just below the elbow and some sophisticated, luxe fabric (the blousey bit).
And what have either got to do with T-shirts?
Just the idea of an easy-peasy wardrobe building block, albeit a bit smarter – perfect with jeans or slim trousers for everyday chic. Although, the higher-fashion way to wear would be with a skirt or trousers in a matchy print.
No plain colours, then?
Fine if you go for some interesting details – quilting or raw seams, say – but plain black might veer into a (very upmarket) work uniform, so avoid unless you want people asking if you can fit them in for a deep tissue massage. The sketchy floral print on this blouse is suitably vernal (£150, jaeger.co.uk, above) while French Connection's Nomad top avoids the boring side of black with a semi-sheer graphic print (£65, frenchconnection.com).
Register for free to continue reading
Registration is a free and easy way to support our truly independent journalism
By registering, you will also enjoy limited access to Premium articles, exclusive newsletters, commenting, and virtual events with our leading journalists
Already have an account? sign in
Register for free to continue reading
Registration is a free and easy way to support our truly independent journalism
By registering, you will also enjoy limited access to Premium articles, exclusive newsletters, commenting, and virtual events with our leading journalists
Already have an account? sign in
Join our new commenting forum
Join thought-provoking conversations, follow other Independent readers and see their replies