The Independent's journalism is supported by our readers. When you purchase through links on our site, we may earn commission.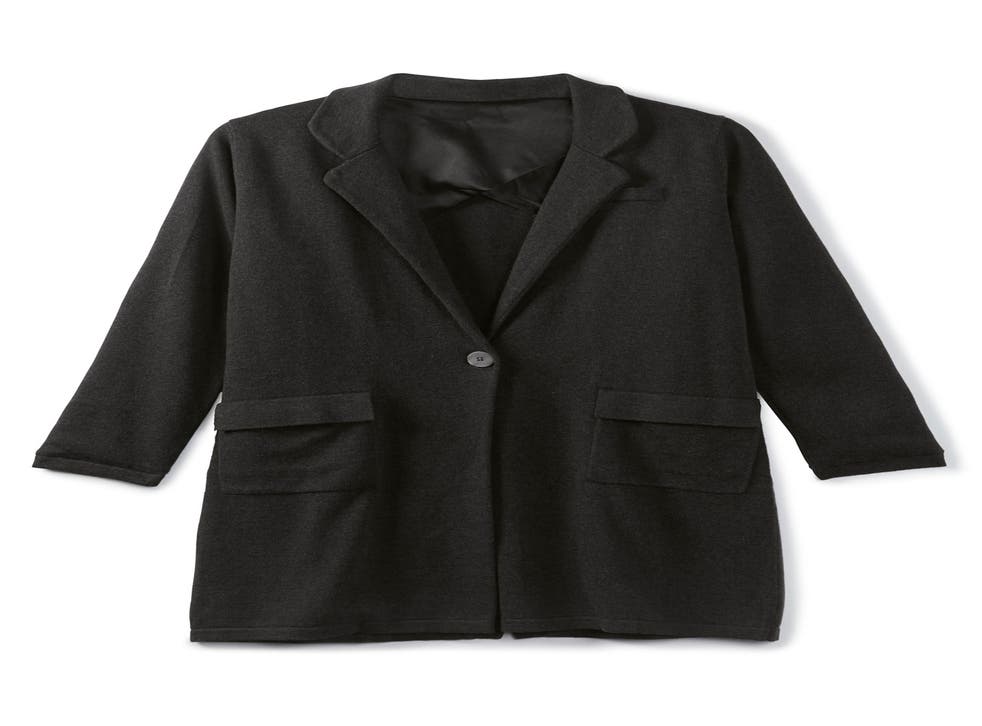 How to get the look: Transeasonal pieces
Transeasonal? Are you having a laugh?
OK, spring may not exactly be in the air, but whatever the weather, it's time to mothball the Christmas jumper (actually, don't bother – that's one advantage of acrylics).
So it's the power of positive clothing: dress for the weather you want, not the weather you have
You could look at it that way. But really the point is that even in the coldest weather, overheated shops, offices and public transport make layered dressing the smart option. Investing in a few canny pieces that can be built up or scaled down with the mercury is always a good idea.
Are you advocating those avant-garde modular pieces with zip-on/zip-off arms and legs?
No. Are you? I'm more a fan of fine knits and coat-igans. This lightweight, long-line knitted jacket is thin enough to slip under a heavy coat when it's really cold and will do for a stand-alone cover-up when it's a bit milder (above, £130, hush-uk.com). Even better – from Tuesday it will go on sale at £90. Alternatively, 2nd Day's salt- and-pepper drapey knitted Bomba cardi is perfect layering material (£189, day.dk/uk)
Register for free to continue reading
Registration is a free and easy way to support our truly independent journalism
By registering, you will also enjoy limited access to Premium articles, exclusive newsletters, commenting, and virtual events with our leading journalists
Already have an account? sign in
Register for free to continue reading
Registration is a free and easy way to support our truly independent journalism
By registering, you will also enjoy limited access to Premium articles, exclusive newsletters, commenting, and virtual events with our leading journalists
Already have an account? sign in
Join our new commenting forum
Join thought-provoking conversations, follow other Independent readers and see their replies