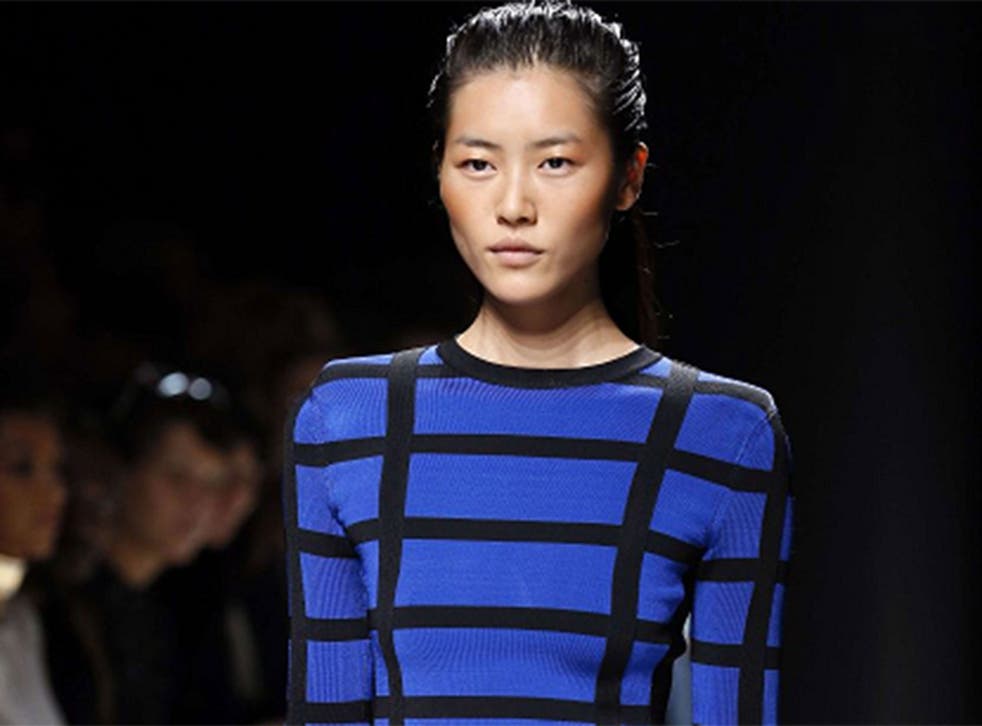 Introducing Liu Wen, the rumoured new face of the Apple Watch
The Asian supermodel is likely to be the new face of Apple's 'fashion' item
Chinese model Liu Wen has shared a picture on social media that suggests she might be the face of the eagerly anticipated Apple Watch.
Last month Apple unveiled its latest wearable gadget. Following a worldwide preview in San Francisco, the watch then appeared during Paris Fashion Week at designer concept store Colette with the world's most respected fashion editors and designers invited to try it on and give their verdict.
Previous campaigns have counted on the power of celebrity for marketing purposes. The iPod ads, for instance, featured top music figures, from Will.I.Am to U2.
With Apple seemingly courting the power of the fashion world with industry figures, designers and retailers seemingly on board it seems only natural that the brand would enlist a fashion name to advertise the new gadget.
Liu Wen on the catwalk

Show all 11
So could Liu Wen be the new face of Apple's 'fashion' item?
The 26-year-old model shared a photo on her Instagram account of herself trying on the watch, accompanied with a caption that reads: "My second meeting with the Apple Watch, this time in Colette! The first time? Well, you'll see soon."
This impressive list of achievements have made her the fifth highest-paid model in the world – coming in just after British supermodel Kate Moss. Yes, last year Forbes revealed the supermodel is worth $4.3m (approx. £2.6m). And with the possibility of a contract with world's favourite tech company, her earnings are set to soar.
Join our new commenting forum
Join thought-provoking conversations, follow other Independent readers and see their replies