Jeremy Clarkson's style dissected: From bad jeans to wooden jewellery
The embattled Top Gear presenter is known for his 'dad-dress' as much as his motoring punditry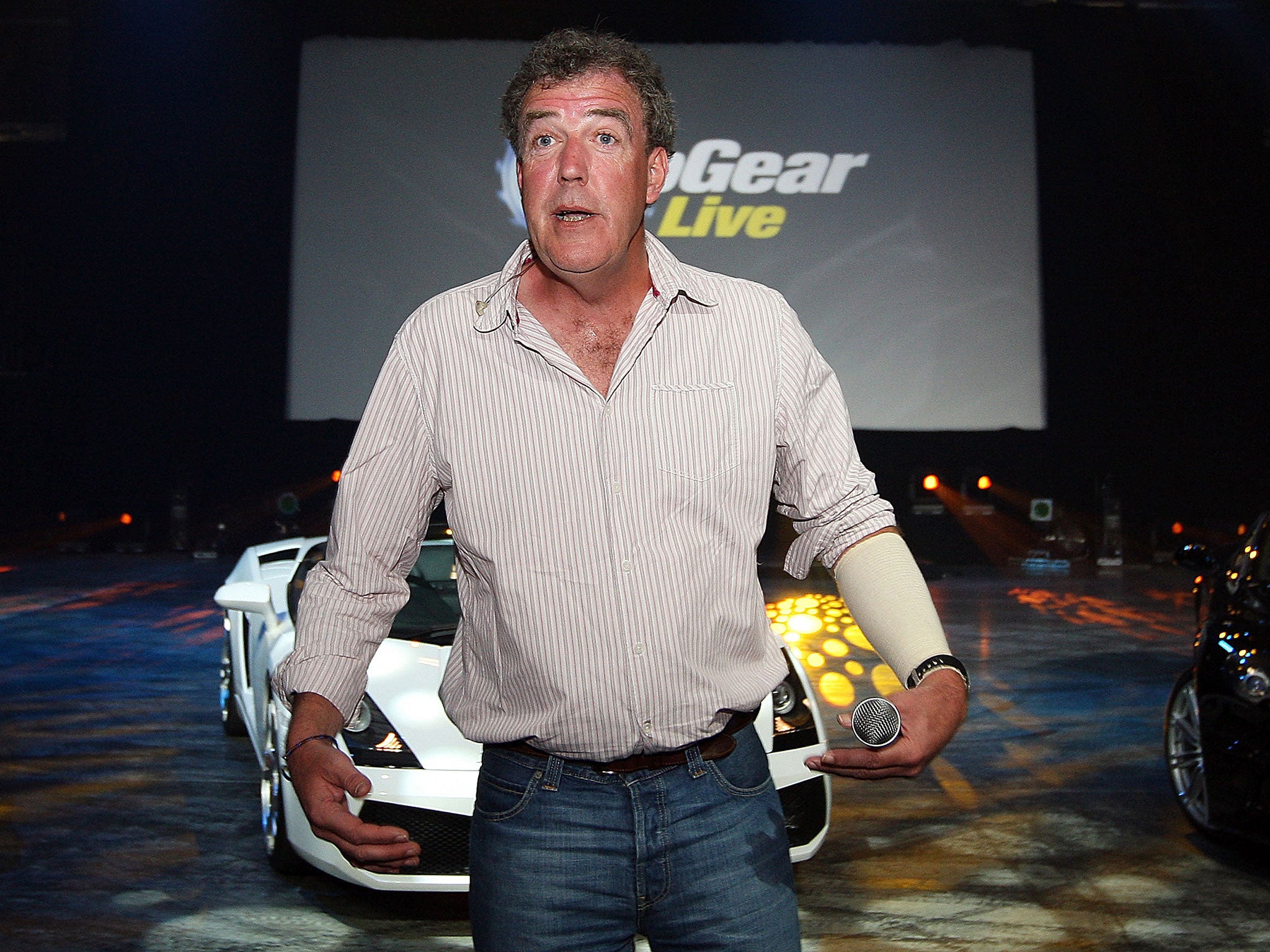 Jeremy Clarkson might be Britain's most controversial man of the moment but he's also widely known for his lack of sense of style.
Clarkson was suspended from BBC after he allegedly punched an assistant producer. Shortly after he posted on Twitter: "Wanted: new presenter for Top Gear. Applicant should be old, badly dressed and pedantic but capable of getting to work on time." Reminding us of his famously-known lack of fashion.
His famously ill-fitting jeans combined with a retro leather jacket (which looks more old than artfully vintage) and the occasional addition of wooden jewellery has earned him a place on Worst-Dressed lists numerous times.
In 2006 he told GQ that he took inspiration from Richard Hammond's attire "because he's sort of aware of trends much more than I am, obviously, and I notice he wears a suit jacket with jeans". This led to his occasional swap of leather jackets for more tailored suit jackets.
Furthermore, in an article published in 2004 on Top Gear's website, he told viewers that if they don't like his style "put something in front of the right side of the screen and look at the adorable little Hammond with his flowery shirts and his puppy-dog eyes instead".
In it, he explained that he'll stick to jeans because "cords are for people who have given up on sex, parties, girls flirting, everything… They are truly for people who are looking forward to dying".
"I tend to wear whatever happens to be nearest to the bed and don't really care if my socks don't match," he wrote.
Jeremy Clarkson's Top 25 Most Obnoxious Lines
Show all 26
However, he does have some standards that he sticks to: "no car-branded stuff of any kind."
Besides his occasionally racist quotes and controversial personality, Clarkson's attire has something of a marmite effect – either hated and admired. Despite his attempt at style Clarkson embodies the classic 'dad dresscode' - untailored white shirt, no ties, 80s stonewashed badly fitted jeans and a leather jackets that has seen better days.
Join our commenting forum
Join thought-provoking conversations, follow other Independent readers and see their replies