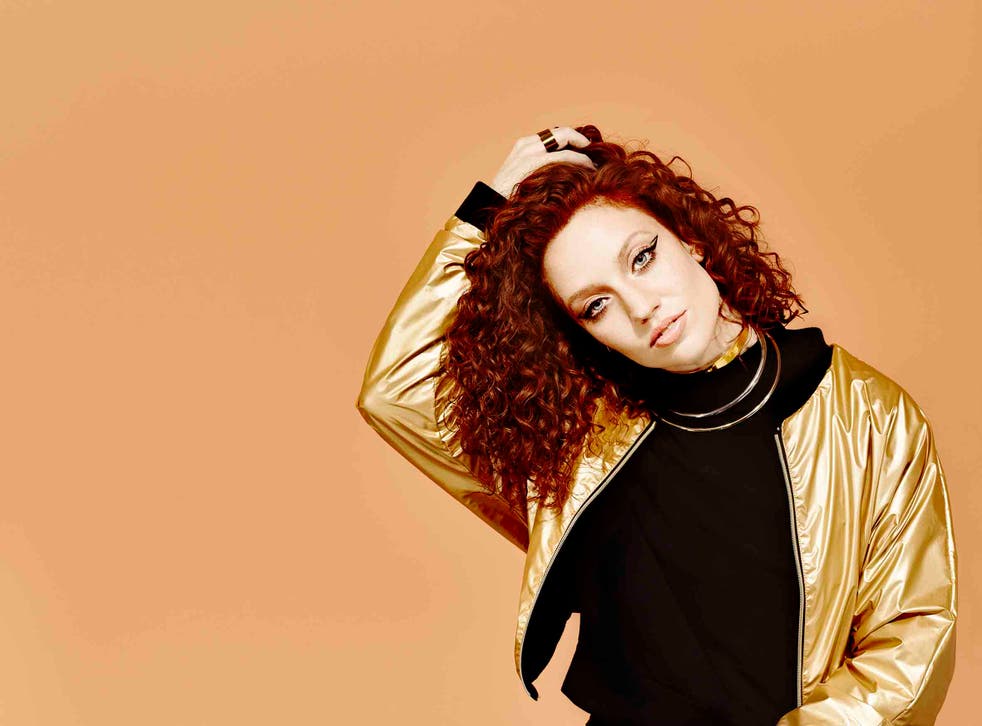 Jess Glynne is the latest musician to launch a fashion collection
The Hold My Hand singer created a capsule collection for young streetwear label Bench 
Linda Sharkey
Tuesday 22 March 2016 16:32 Comments
There's something about musicians getting their hands on high-street fashion, perhaps it's a winning formula for the brand and the pop star. Take for example Rita Ora for Adidas, Rihanna for River Island, or the likes of Gwen Stefani, Adam Levine, Jessica Simpson, Kanye West and Madonna owning their own clothing brand.
London-based pop star Jess Glynne is the latest musician to work in a fashion collaboration with young British label Bench. She launched a spring/summer 2016 capsule collection of black silhouettes, electric blues and metallic gold - including a batwing bomber, signature all-over print turquoise crop top and a slinky jumpsuit. It's very streetwear, as you'd expect from her on-stage attires and her signature ginger threads.
The collaboration follows her first work for the urban label as the face of its autumn 2015 collection, which was part of Bench's #LoveMyHood campaign. It has seen musicians from around the world contribute to their local neighbourhood. In the video campaign, 26-year-old Glynne praises North London, while she gives fans an exclusive peek to her personal life visits Alexandra Place, her West London studio and Soho.
"I grew up next to Alexandra Palace which is such an iconic place. If someone had said to me then "Oi jess, you're going to be playing there 10 years later" I think I would have laughed in their face. I'm sitting here now having just played there, and I think it was probably one of the most memorable gigs I have ever played," says the Grammy-award winning singer.
Following the success of her collaborations like Rather Be feat with Clean Bandit, she also praises working with other artists. "One of the best things about making music is getting to collaborate with other artists. London is home to so many amazing artists - it's the right place to be right now.
Jess Glynne x Bench collection is now out available online and in stores.
Register for free to continue reading
Registration is a free and easy way to support our truly independent journalism
By registering, you will also enjoy limited access to Premium articles, exclusive newsletters, commenting, and virtual events with our leading journalists
Already have an account? sign in
Join our new commenting forum
Join thought-provoking conversations, follow other Independent readers and see their replies