Jim Lee changed the face of fashion photography with his offbeat, unnerving vision
For Jim Lee, fashion photography was always about his models rather than the clothes. On publishing his memoir, this provocateur of the 1960s and 1970s reflects on his work with Ossie Clark and Anna Wintour – and where the likes of 'Vogue' have gone wrong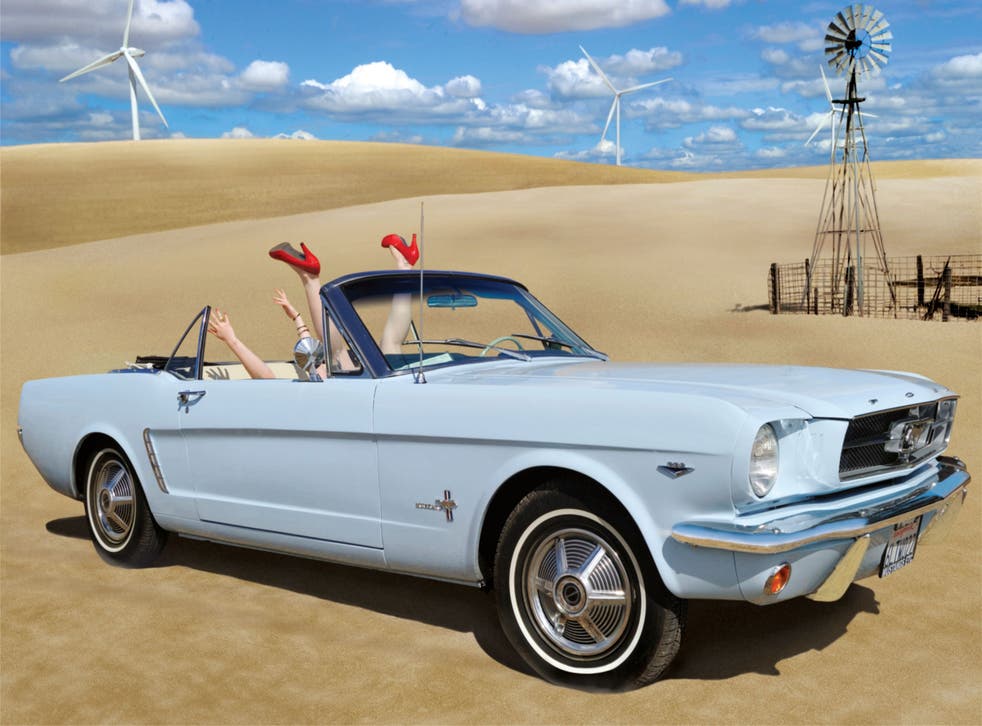 Think of British fashion photographers in the 1960s and 1970s and the obvious names spring to mind: David Bailey, Terence Donovan, Patrick Lichfield. There was a time when Jim Lee might have been included in their number.
Hailed as Britain's answer to Guy Bourdin, Lee provocatively applied a radical chic to the era's most celebrated fashions – the Ossie Clark dresses, the Jaeger bags, the Biba girls – by thrusting them into unsettling, political landscapes filled with war and terror: models clutched machine guns instead of handbags, were cradled in soldiers' arms in smoke-filled fields, or captured walking free of plane crashes, unscathed and beautifully dressed.
Lee's star burnt brightly – yet his legacy remained largely forgotten until an Ossie Clark retrospective at the Victoria & Albert Museum in 2003 kickstarted a revival. Exhibitions and coffee-table books followed and now Lee is bringing out his memoir, Life in B&W, in part because his early life story has been optioned for a film. "I never intended to write a story of my life," he admits. "You just live life, don't you? Live in the moment. I don't think about the future or the past so much as I just enjoy it as much as I can now."
The first decades of his life were undeniably eventful. The sheltered childhood with a loving but mysterious father, who turned out to work high up in MI5; the realisation that he couldn't "wear a bowler hat and work in an office"; a year at art school and then, at 16, the decision to move to Australia as part of the "Ten Pound Pom" scheme and "become a cowboy", which in turn led to a picaresque journey across the country in the company of an Aboriginal truck driver. "He was a wonderful man; he took pity on me really, and let me be his cabbie's mate."
Jim Lee's portfolio

Show all 6
Talking to Lee, now almost 70, in his cluttered but cosy South Kensington mews house, you get the impression that here is a man whose optimism has served him well. He appears to have a great capacity for seeing where life will take him, a quality that saw him repeatedly in the right place at the right time. Narrowly avoiding the Australian Army draft to Vietnam thanks to his father's intervention, he returned to the UK and drifted into fashion photography in the late 1960s. "I really wanted to be a film director but had no idea how to achieve that," he admits.
He swiftly began to make a name for himself thanks to an eye for offbeat, occasionally unnerving images and a determination to make his models the heroines of their own story. "I wanted to make women seem important because, after all, these pictures were selling women's clothes," he says. "And I think, because I'm not a literary person, because I'm dyslexic and dyspraxic and unable to cope with words and academic things, vision was very important to me."
Just how different his vision was can be seen in his most celebrated shot, 1969's ethereal "Ossie Clark Aeroplane" (left), in which a model flies towards her mirror image, her dress floating out behind her. It was the photo of his clothes that Clark was said to have cherished most.
Subsequent shoots in 1970s New York with a young Anna Wintour were similarly innovative, mixing high fashion and low life in a manner that is now commonplace but at the time felt groundbreaking. "People were doing such boring images," says Lee. "It was all just people standing there and the clothes. I just thought, why not make it interesting and tell a story?"
He could, he believes, have been a bigger name. "One of my downfalls was that I left photography for 30 years," he admits. "Would I have been a bigger name if I had carried on? Probably. Certainly when the V&A used my images for their Ossie Clark exhibition, people asked where this archive had been hidden."
Instead, Lee married for a second time and had four children in quick succession (a brief early marriage had produced a son, Orlando, who died in a car crash aged 13), and settled down to a career in advertising, including working on big campaigns for brands such as Levi's, Elizabeth Arden and British Airways. These paid the bills but "bored me rigid".
The film work, meanwhile, never quite materialised in the way he hoped – although his 1992 TV movie Losing Track, starring Alan Bates, drew solid reviews.
Now divorced, he shares his home with his current girlfriend, Loli, the subject of recent artworks including the playful "Loli, Red Shoes", in which a pair of legs stretch out from a pale-blue Ford Mustang.
He is disparaging about the current trend towards featuring celebrities on the front of magazines, sniffing, "I don't care for having famous people in the picture because then it's not about the work, you're just looking for the famous person," and admits that, "It's not a world I want to be part of now – it's too controlled by market research and media research and client money. All these people get in long before the creative people get near it these days."
Does he feel he achieved his goals? "I did and I didn't and that's sad, but at the same time, if I'd achieved everything then I think I'd feel, 'Hmm, what now?' Life would seem empty and not enough of a challenge."
This rings true – Lee has the kind of curious, flighty mind that is never comfortable on one path for too long. "I always felt anything was possible," he says, smiling. "And the truth is that very often it is."
'Life in B&W' (£20, Quartet Books) is out now. Lee's Platinum Portfolio will be on display at Paul Smith's flagship store at 9 Albermarle Street, London W1, from 7 to 15 September
Register for free to continue reading
Registration is a free and easy way to support our truly independent journalism
By registering, you will also enjoy limited access to Premium articles, exclusive newsletters, commenting, and virtual events with our leading journalists
Already have an account? sign in
Register for free to continue reading
Registration is a free and easy way to support our truly independent journalism
By registering, you will also enjoy limited access to Premium articles, exclusive newsletters, commenting, and virtual events with our leading journalists
Already have an account? sign in
Join our new commenting forum
Join thought-provoking conversations, follow other Independent readers and see their replies