The popular JNCO jeans from the 90s are making a comeback and teenagers are horrified
The ultra-wide straight legged denim jeans from the nineties will return in 2015, but the new generation doesn't seem pleased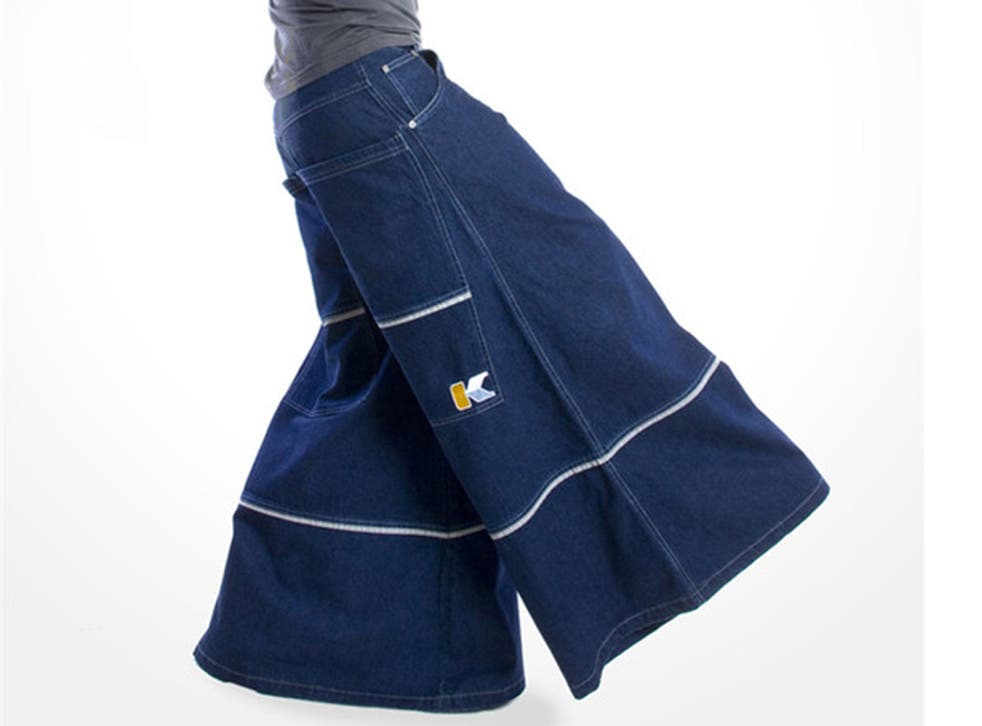 JCNO jeans are making a comeback, but what do teenagers of the social media era think about the nineties trend?
JNCOs ultra-wide straight legged denim jeans with pocket logos, were worn by many teenagers in the nineties.
Earlier this year WWD, reported that the JNCOs are coming back after a Chinese investor had flushed the company with enough cash to stage a full-on revival. The comeback line, "the heritage collection", is set to be updated for 2015, with slouchy knit jeans, joggers with bottoms and those infamous leg openings. However, the leg opening will supposedly be held to a strict 20-23 inch, instead of the 36inch of the originals (yes, they were essentially the "baggiest trousers that man has ever seen") – still this adjustment will place them quite far from the ultra-skinny jeans of today.
The YouTube's stars Fine Brothers have put some teenagers together and asked them what they think about the boot-cut jeans. Some of the reactions included: "So, are they jeans?... These are ridiculous."
Horrified with the big pockets, a teen said: "Why are butt pockets so big? It's like my forearm."
While another teen saw the bright side of their comeback: "They should have this now… look , you could fit an iPad in there [pocket]."
"They are so ugly," a female teenager said. While a male teenager described the leg openings: "These are so wide, you can physically put your head all the way in."
The trend started when the jeans were worn widely by skaters, then it branched out and was worn in the metal scene, the rave scene, the goth scene, and even the hip-hop scene - even Victoria Beckham wore them once.
1990s nostalgia: The top 10

Show all 10
The nineties is a favoured reference decade of late, with many specific elements of nineties fashion making a comeback; think Doctor Martens and Birkenstocks. And while some compare the jeans with the currently on-trend palazzo pants, JNCOs are perhaps one fashion trend that should stay in the past. Whether teenagers will wear them in 2015 when the brand relaunches, remains to be seen.
Register for free to continue reading
Registration is a free and easy way to support our truly independent journalism
By registering, you will also enjoy limited access to Premium articles, exclusive newsletters, commenting, and virtual events with our leading journalists
Already have an account? sign in
Register for free to continue reading
Registration is a free and easy way to support our truly independent journalism
By registering, you will also enjoy limited access to Premium articles, exclusive newsletters, commenting, and virtual events with our leading journalists
Already have an account? sign in
Join our new commenting forum
Join thought-provoking conversations, follow other Independent readers and see their replies