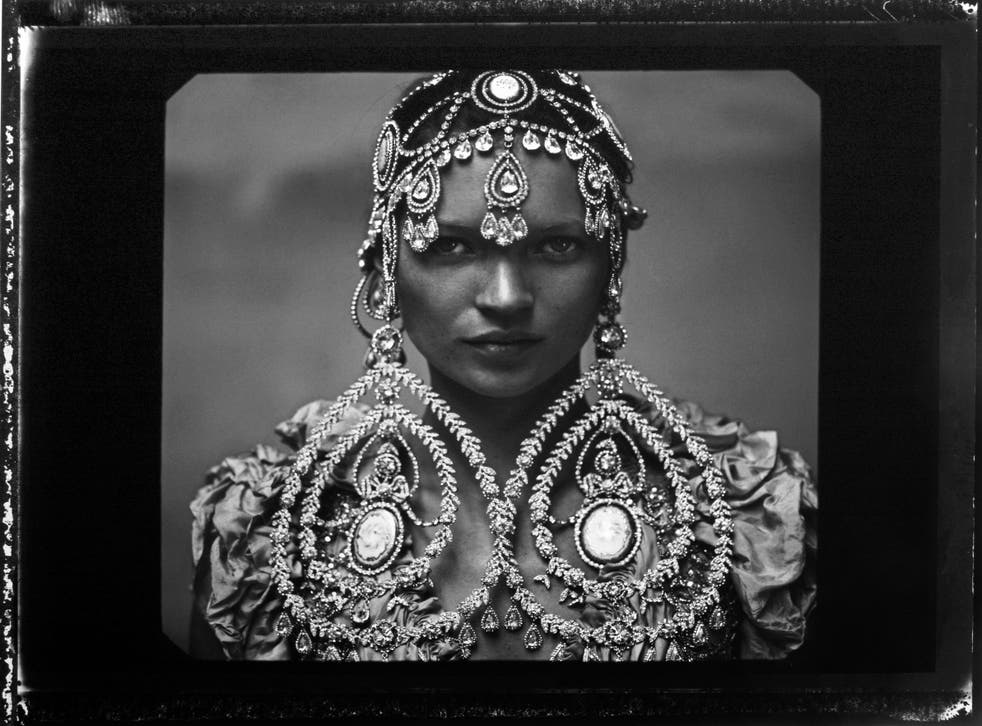 Kate Moss photos portfolio to be exhibited in London for the first time
The 41-year-old supermodel's favourite pictures of herself will be part of The Photographer 2015, the annual survey of photography presented by Osborne Samuel and Beetles + Huxley in London
She's been shot millions of times by the world's most renowned fashion photographers, but from all the portraits of herself, only supermodel Kate Moss's favourite 11 images will be displayed at a London exhibition opening this month - and some images are very revealing.
The portfolio was created in collaboration with James Danziger in 2011 and has never appeared in the UK before. Among the Croydon-born supermodel's favourite pictures are racy shots taken by the likes of Mario Testino, Annie Leibovitz, Terry Richardson and Bruce Weber. They will be on display as part of The Photographers 2015, the annual survey of photography presented bythe Osborne Samuel and Beetles + Huxley galleries.
Kate Moss in London photography exhibition

Show all 10
There are a couple of fully naked pictures of her from 2005 and a striking black and white portrait by Leibovitz for an Indian-inspired American Vogue shot in 1999.
There's also a 2006 close-up portrait by David Sims and her first shot ever for Calvin Klein for the Obsession perfume in 1993 by her then-boyfriend Mario Sorrenti.
Entitled The Photographers 2015, the exhibition will showcase over 150 photos by legendary artists, exploring the history of photography from 1910 to the present day, across Osborne Samuel and Beetles + Huxley London galleries.
Other big names in photography history from the past century to be featured include Richard Avedon, David Bailey and Henri Cartier-Bresson.
Two of China's most renowned photographers, Ren Hang and Zhang Kechun, will join the exhibition, too, and their work will be on display at the Bettles + Huxley.
Osborne Samuel will host seminal works with the masters of black and white photography and will showcase The Kate Moss Portfolio for the first time ever in the UK
The collaborative exhibition will open its doors on 25 November
For more visit osbornesamuel.com and beetlesandhuxley.com
All images are used courtesy of Beetles + Huxley's, Osborne Samuel and James Danziger.
Join our new commenting forum
Join thought-provoking conversations, follow other Independent readers and see their replies