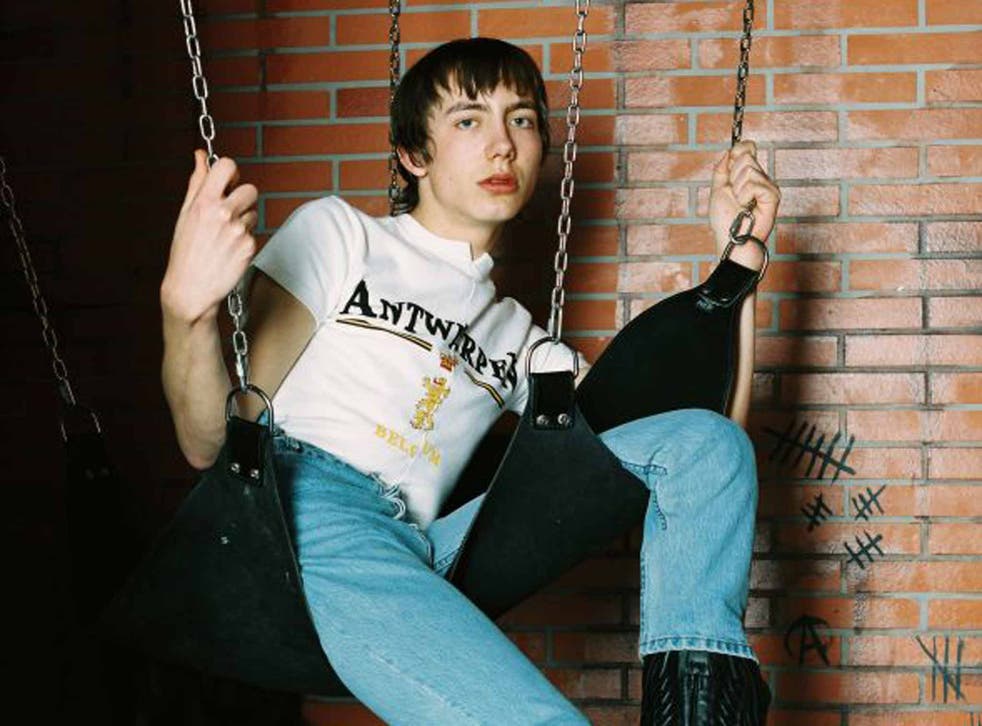 The label Vetements is the most radical thing to come out of Paris in over a decade. So what's the big idea?
There isn't one. As the name suggests, it's just clothes - for him, her, me and you, says Alexander Fury
Demna Gvasalia is the most exciting and in-demand designer in fashion at the moment. I met him back in June, after the spring/summer 2016 Paris men's ready-to-wear shows, and just before the city's autumn/winter 2015 women's haute couture presentations were about to begin. Gvasalia's work sits somewhere between those two contrasting worlds. And more than that, it brings together the world of handcrafting with something more rough-hewn, while making a muddle out of seasons, showing chopped-up leather jackets and coats for spring and floaty crepe dresses for winter. Gvasalia's is a fashion calendar in a profound state of confusion.
Georgian, 34, shaven-headed with a speckling of stubble, Gvasalia is the head of a collective of young fashion designers who produce a label called Vetements. I've met a few of the collective's me mbers – there are 18 altogether – and they're wide-eyed and enthusiastic about their work. The average age is early to mid-twenties. They speak roughly 13 languages between them.
"It felt like there was a niche of people… who wanted just clothes," said Gvasalia, earnestly, when we start to discuss the origins of his label. He'd worked for Maison Margiela – after its eponymous head had departed – and Louis Vuitton at its trickiest period, during the transition from Marc Jacobs to Nicolas Ghesquière. "It broke many of my dreams about fashion," Gvasalia says of working for both those venerable houses. Though one gets the sense he says that without rancour. "At one point I realised, 'If I go on like this, I'll start to hate my job.' There was no creative expression for me."
Vetements was born after conversations with friends working for other big fashion names. "We used to meet up and have these frustrated, horrible talks about fashion!" Gvasalia recalls. "Hating everything, hating our jobs…" The antidote to all that was Vetements. The brand was launched from Gvasalia's Paris bedroom?, the product of weekends and nights spent designing for the love of it. "It was meant not to be a commercial project, because we didn't have time and all of us worked," he says.
Soon though, his more commercially minded brother Guram suggested trying to sell what they were making. "And there was an interest," he says, putting it mildly. They got 27 stockists in their first season and now have to limit production. Currently, they are up to 84 stockists. Stores such as Dover Street Market, Browns and MatchesFashion.com weren't able to restock the sliced-and-diced T-shirts that sold out over the past two months. And it isn't just the buyers who are showing an interest. Vetements was a finalist for the LVMH prize this year, too, which comprises a cash injection of over £220,000, and invaluable exposure.
Vetements, which has shown four collections so far, is an ideology as much as anything else. "Clothes" are exactly what they see fashion as: meaning stuff for people's backs, as opposed to high- faluting concept garments. "It's very product-orientated," says Gvasalia, sounding like anything but an avant-garde fashion designer thought to be at the very cutting-edge. "There are no illusions of, 'Oh, we want to create a dream about fashion.' We just want to create clothes that people want to have."
And they do. Vetements is designed for – and worn by – both men and women, and their biannual shows reflect that. Their latest was staged two weeks ago in Paris. Despite showing on the womenswear schedule, the first model was a man, Gosha Rubchinskiy, himself a menswear designer. The make-up of the show was roughly 50/50. The clothes were interchangeable. There's plenty to be said about reflecting gender fluidity today – a few retailers, including ones as big as Selfridges and thecorner.com, have even launched ungendered sections to offer clothes for all. Kanye West has been a high-profile fan of Vetements; their hooded sweaters sell quickly in large sizes.
Since establishing the label a year ago, Gvasalia and his small band of outsider designers have been making waves in the glacial pool that is established French fashion. The scene is notoriously difficult for young designers to break into, unless, say, you have a few dozen supermodel friends willing to tread the catwalk for free or you're a good-looking male designer like Simon Porte Jacquemus, who seems to be photographed more than his clothes are. Vetements, however, has ploughed a different furrow and garnered a lot of attention. Even so, it was still a surprise when it was announced earlier this month that Gvasalia was to succeed Alexander Wang as artistic director of the Parisian couture house Balenciaga. If discussions were underway back in June, Gvasalia didn't let on. What concerned us then was fashion's current mood for compromise – and the need for time, which, for him, "is the biggest luxury" – the time to properly think through ideas, properly explore them, properly design.
"It helps to be independent," Gvasalia told me. "For any brand, especially a young brand… If ever we get a financial partner, I'd rather it was a person than a group. Then" – the "then" being when you're in a conglomerate, like LVMH or Kering, who own Balenciaga – "you have a frame… you have the recipes that you need to follow. And then, it becomes a problem." Gvasalia will be staying on as head of Vetements, combining it with his duties at Balenciaga. There are, currently, no plans to sell any stakes.
Gvasalia is down-to-earth and pragmatic. Is he a convincing artistic director for Balenciaga? Perhaps. I keep thinking about the precision and rigour of Cristobal Balenciaga and also Gvasalia's assertion that the oversizing of Vetements' signature sloppy bomber jacket "is still about centimetres: how oversized is it?" That sounds very Balenciaga to me.
It will be interesting to see how – or, maybe, if – he brings his ideas to Balenciaga. Because Gvsalia has some radical notions about fashion. Things that shouldn't really be radical at all: like the fact that it's about stuff to wear which can be designed and interesting. He's also a powerful antidote to all that hyperbolic marketing spiel designed to shift handbags, "Fashion shouldn't make you dream." Gvasalia says. He sounds like a misanthrope, but he isn't. He's a realist. "I feel in 2015, it should just be there, for us to wear."
Join our new commenting forum
Join thought-provoking conversations, follow other Independent readers and see their replies