The Independent's journalism is supported by our readers. When you purchase through links on our site, we may earn commission.
Memorable Oscar moments: Madonna and Michael Jackson attend the 63rd annual Academy Awards
Madonna and Michael Jackson: 30 years later, this iconic Oscar date remains to be topped
Enrique Limón takes a stroll down memory lane and revisists the indelible moment in 1991 when the two pop juggernauts aligned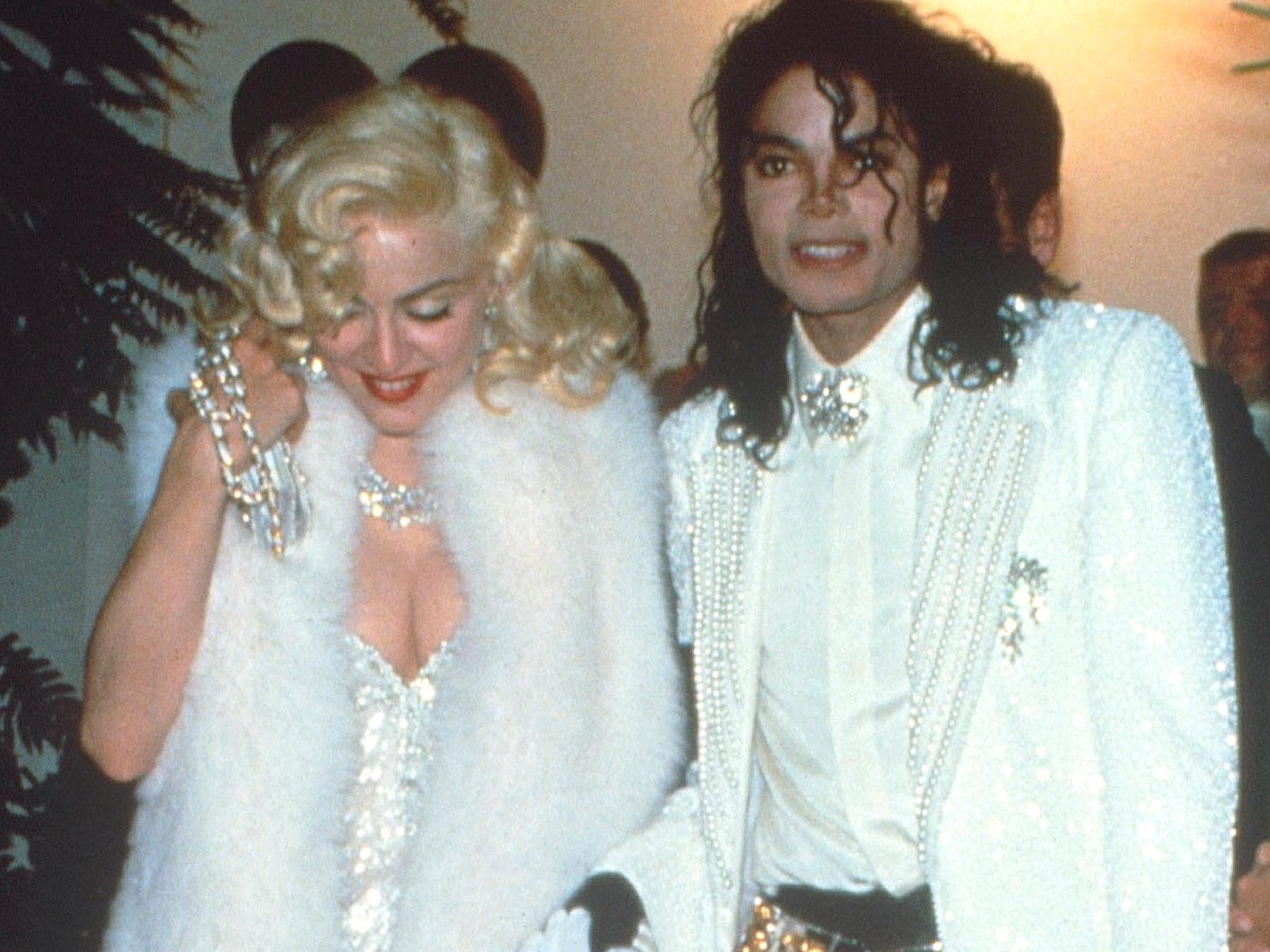 While the Oscars celebrate movie excellence by design, oftentimes it's not the films, but the bum-bearing, seat-hopping, reading-of-the-wrong-Best-Picture-title, You really like me! moments that take center stage. 
Then there's the red carpet cavalcade, which provides iconoclastic moments of its own: Sophia Loren—and her now Academy Award-nominated son—Edoardo Ponti back in 1993; Beyoncé and Jay-Z in 2005; Björk and her swan in 2001.
Still, for all the glitz, glam and headlines many couples du jour have spawned, all are eclipsed by a singular moment in 1991.
Spring fever had taken hold of L.A.'s Shrine Auditorium on March 25. Kathy Bates, won the Academy Award for Best Actress thanks to her work in Misery, while Jeremy Irons took home the Best Actor nod thanks to his portrayal of Claus von Bülow in Reversal of Fortune. On the supporting front, Joe Pesci took home the gold for his work in Goodfellas and Whoopi Goldberg made history as the first Black woman to win the award for Best Supporting Actress in nearly 50 years thanks to her portrayal as Oda Mae Brown in Ghost. 
Before the first statuette was handed out however, one particular red carpet moment made pop culture history.
Superstar Madonna was set to perform what would end up being the Oscar-winning "Sooner or Later" off the Dick Tracy soundtrack. Fresh off her Blond Ambition world tour, her solo presence would be enough to inglite a flurry of camera shutters. Never afraid of upping the ante, she chose to be escorted by none other than fellow pop royal Michael Jackson.
Dressed in a white, beaded Bob Mackie homage to Marylin Monroe and blinged out in a reported $20 million Harry Winston jewel suite, a smiling Madonna made her way down the press line holding Jackson's gloved hand, sparking rumors of a potential relationship.
The outing inspired a slew of headlines across the globe, including PEOPLE magazine's memorable "The Oddest Couple."
After the date, Madonna shared the legendary pairing's origin story in an interview.
"Michael was like, 'Well who are you gonna go with?' I looked at him and said, 'I don't know. You wanna go?' And he said, 'Yeah, that'd be great.'" True to form, she continued: "And then, yes, he took me home. You wanna know what happened after that? I'm not gonna tell you."
A lasting impression
A couple of decades later during an episode of Carpool Karaoke, Madonna opened up to host James Corden and confessed she'd at least gotten to first base with Jackson.
"I mean, baby, I've been around," she teased, saying a glass of chardonnay got the infamously timid King of Pop to "loosen up," turning him into a "willing accomplice" and leading to "tongue and mouth kissing."
On an instagram post, the perennial Material Girl reflected on the night and called the night the "Best Date Ever!" 
Cut to last month, when the singer shared an homage to the moment. Particularly, the Mackie frock she wore to the event, posting a video of her in the same dress nearly three decades later. (The original version of the vid was used as the opener for her 35-city Rebel Heart tour featuring spoken work by fellow 90s tabloid fixture, Mike Tyson.) 
"Same dress, different battle field (sic)" Madonna captioned the snippet of her writhing behind a chain link fence, adding the hashtag #iconic.
Iconic, indeed.
Join our commenting forum
Join thought-provoking conversations, follow other Independent readers and see their replies