Men in crop tops seem to be trending thanks to Kid Cudi, the social media and the catwalk
The shrunken shirt look is back and the social media is embracing it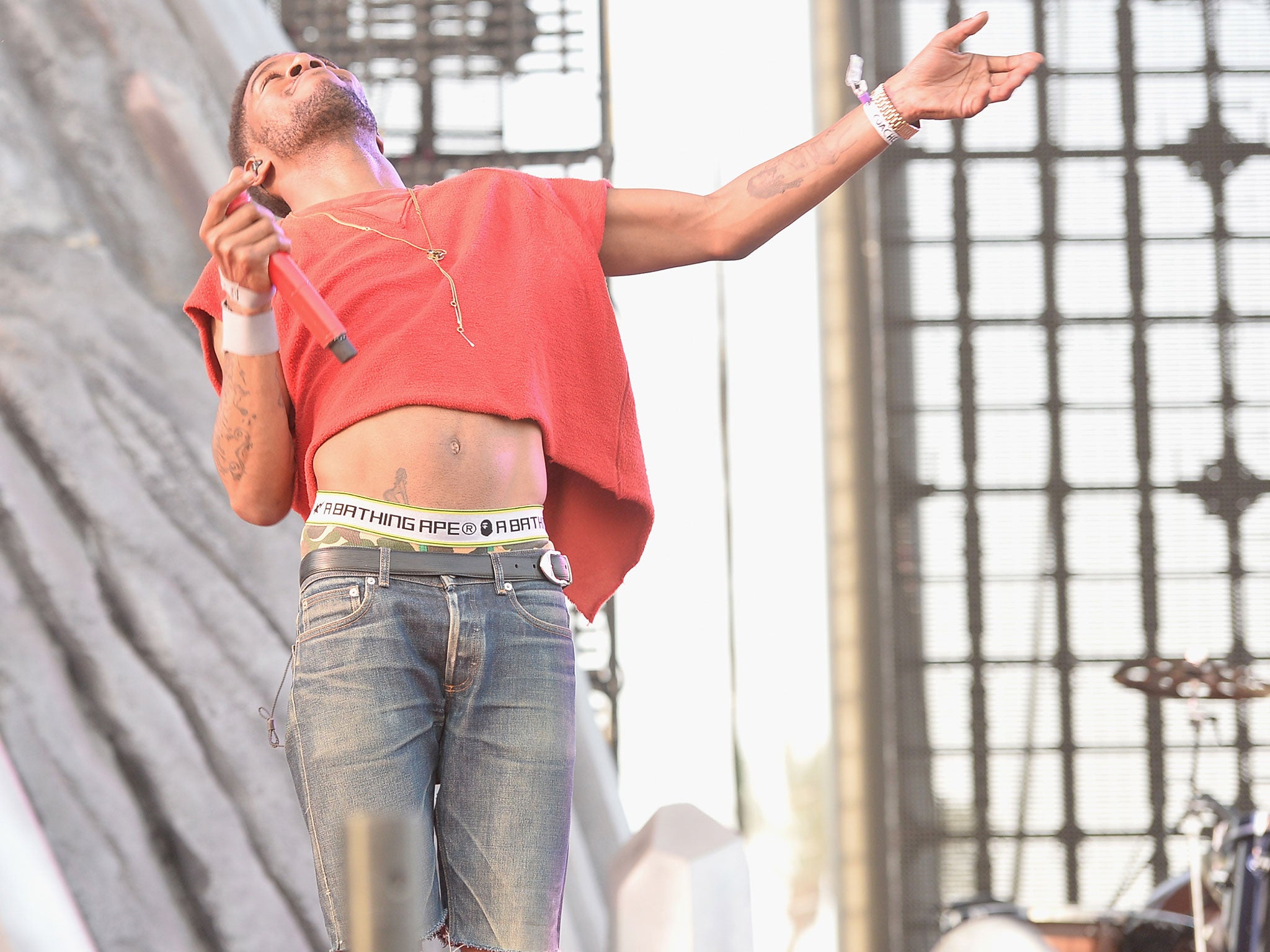 Lately men seem to embrace the tricky trend that has had women working their abs off, the crop top.
Boys in crop tops is now a thing. According to social media, the risque menswear trend has taken off.
Menswear fashion designers have already introduced the shrunken shirt look over the past five years during men's fashion weeks. However, the frenzy took over the internet right after rapper Kid Cudi wore a red crop top on stage at Coachella music festival in April and somehow made it look alright. He may be a celebrity, but now social media users around the globe are posting pictures of men with their abs and (ahem) beer bellies, out on Instagram, Twitter and Tumblr using the hashtags #Boysincroptops2014 and #croptopmovement.
Besides recent catwalk shows, some inspiration for the croppped look also comes from classic films. Just picture a young Johnny Depp in 21 Jump Street, in which he appears wearing a No 10 tight crop top.
Teenage girls have embraced the boys in crop tops craze and have even posted photos of the One Direction boys in what it appears to be a cropped tops.
The crop top look hit London Men's Fashion Week last year, when designers including J.W Anderson and Astrid Andersen introduced the shrunken piece in their collections. Inspired by American athletics and the late Nineties, Danish designer Andersen has been introducing the cropped look, even on men's puffer jacket, for a while now and on her spring 2014 looks, she had men baring their oily abs, and even nipples on the catwalk.
The men's crop top on the catwalk
Show all 6
In 2011, Calvin Klein had male models wearing cropped men's jackets and tops on their fashion show and in 2013, Topman joined the trend by introducing colourful –and athletic – cropped tops.
And even when you thought this was just confined to the realms of the catwalk, the boys' crop top has actually been available on the high street with sell out success in shops like Topman, American Apparel and other online retailers selling Dsquared2 like Farfetch. So expect to see boys baring their abs on a street near you.
Join our commenting forum
Join thought-provoking conversations, follow other Independent readers and see their replies