Men's grooming is now a multi-billion pound worldwide industry
From face creams and hair gels to luxury barbering, and even intimate hair removal... as the autumn/winter 2016 collections unfold on the catwalk, Alexander Fury investigates what lies beneath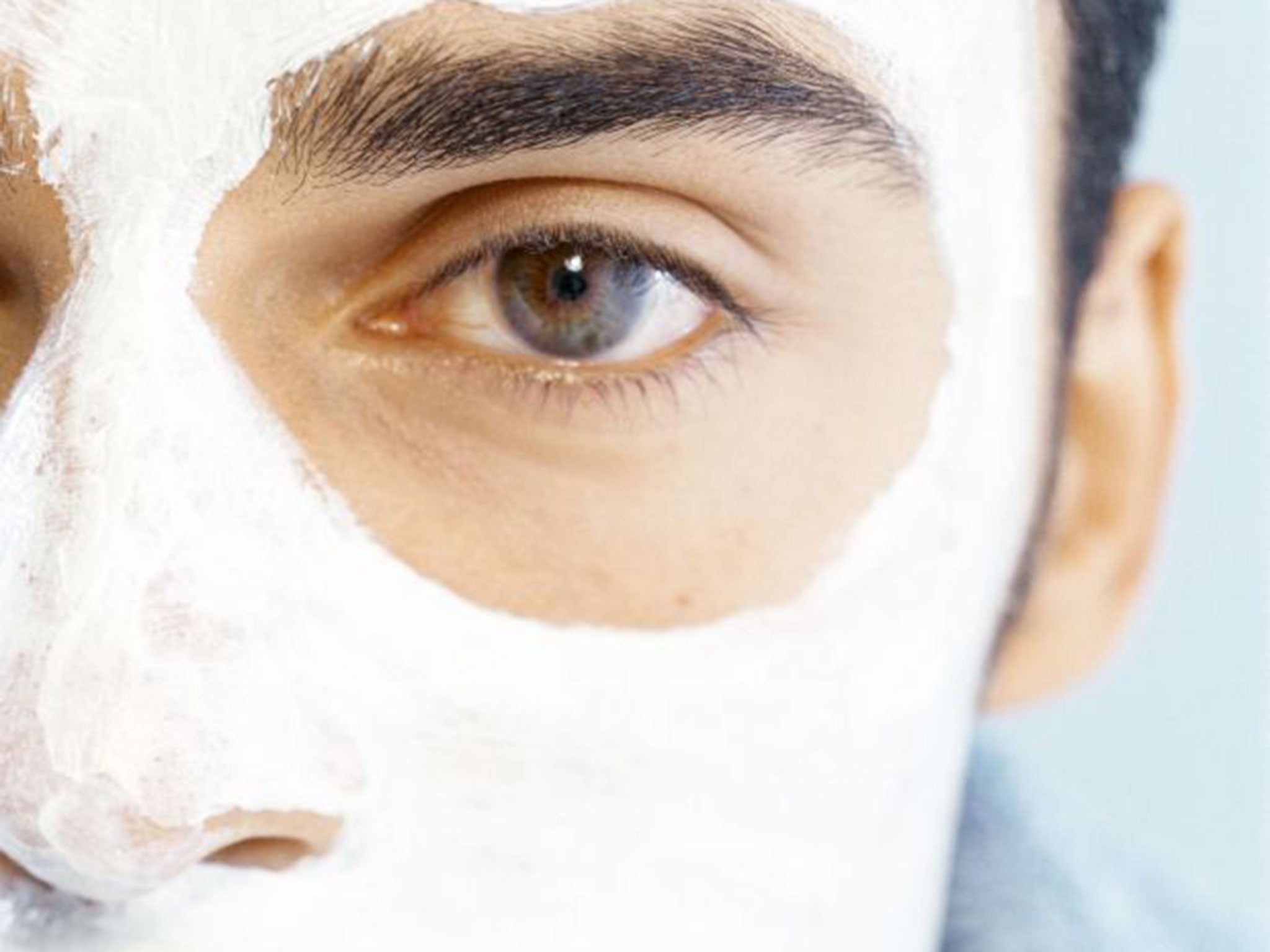 Here's a confession: I've never been in a salon, or a spa. I've never had anything professionally pluck or shaved – bar a few zeros off my bank balance thanks to Miuccia Prada twice a year.
Increasingly, that puts me in the minority. Because the male grooming business is booming. Mrporter.com, the high-end menswear etailer, reported a 300 per cent growth in men's beauty and grooming products in 2015, a category it only added to the site two years ago. But 2013 was a bellwether, the first year men spent more money on male-specific toiletries than on shaving products. The market is still growing. The top 10 boom markets for men's toiletries since 2010 include Brazil, South Korea, the US, Germany, India and, yes, the UK. In China, another of that top 10, year-on-year growth has exceeded 20 per cent over the same period.
Fashion News in Pictures
Show all 22
That's a wide territory, and pretty impressive figures. You understand why people are excited by, and focusing on, a world market whose value is estimated to top £14.8bn this year. "It's been growing significantly," says Elodie Bohuon, Selfridges beauty buyer, of the men's grooming market. "Men are starting to get more and more knowledgeable about beauty and are paying attention to their looks: haircare is the biggest category, with shaving coming second." However, she does allow that: "Women still play a very important role in that market. A very big percentage of women are still buying men's grooming lines as gifts, or on behalf of partners."
I wonder if there's still some kind of social stigma to a man paying too much attention to his looks – is there still the notion that a "real" man wouldn't wear moisturiser? Interestingly, it's borne out by certain statistics – such as the fact that men are more likely than women to search for and buy toiletries online. According to Mintel, online sales of men's toiletries increased 3.4 per cent to £30m in 2013, taking a five per cent share of retail sales. Hence the fact that mrporter.com is making a quiet killing. "We saw the huge success with beauty on the Net-a-porter side, knew the men's grooming category was growing overall, so recognised that it was a category with a lot of growth potential," says David Olsen, the vice-president of beauty for both websites.
Obviously, this excludes certain areas: fragrance, for once, continues to be very much an "in world" proposition. "When talking about grooming, we split it from fragrance, as otherwise that would be far ahead in sales terms," says Bohuon. "Fragrance is still hugely important in a man's 'grooming' routine." Of Selfridges brands, she highlight's Tom Ford for praise – both in grooming, and fragrance. "The Tom Ford For Men and Fragrances are extremely popular, and do perform ahead of the competition in this category. I think part of its success is its male-friendly branding, and fragrances that are masculine but different at the same time. The oil-free moisturiser is a best-seller." In fact, it's the number five best-selling product across the whole of Tom Ford Beauty at Selfridges.
I often think of Tom Ford – the man, and the brand – when I think of male grooming. Ford is groomed to within an inch of his life, stubble perfectly contoured across his chin, tanned and moisturised and, generally, perspiration-free. He devotes time and energy to his men's line, which has enjoyed enormous success – Selfridges is just one retailer that highlights it as a top performer. Ford spent six years developing the line; he's shot the campaigns, he's even starred in a number of them. He can because Ford is handsome, but not as impossibly handsome as, say, one of his favourite models, Jon Kortajarena. Men can relate to Ford, a fiftysomething with a hairline that's understandably slightly receding (he's stated he started to lose his hair when he was 21).
Relatability is an important factor – when quizzed, 13 per cent of men claimed that they were inspired by celebrities in grooming, They cite David Beckham, David Gandy and the rather dodgier Joey Essex as inspirations for preening. The next natural step, of course, is the salon, which has boomed. In 2015, 25 per cent of customer were men, according to a survey by professional beauty and hairdressing supplier Salon Services. The highest concentration is in the North West of England. Men-only salons are also gaining popularity – such as The Refinery, a London-based "grooming emporium" with two outlets situated in Mayfair and Knightsbridge.
"The Refinery was launched to give men a comfortable place where they can enjoy hairdressing, barbering and grooming within a male environment," says the Mayfair outpost's manager, Deborah Gayle. "The impetus to do this was that at the time – 1999 – there seemed very little within spas and hotels for men in terms of treatments. Generally, the only treatments they could have would be to use the sauna or to swim." She says hairdressing and shaving are the most popular, but allows that "massage, facials, and further maintenance treatments are extremely popular, such as hair removal, via waxing or laser". The former is offered in a veritable universe of options – The Refinery names its services after celestial bodies. A Mars focuses on the testicles and buttocks; the Saturn around the pubic area. The Galaxy whips it all off. I didn't ask which service was most popular. FYI, there is no Uranus.
"Maintenance" is an interesting word, though. Men tend to see their grooming as work, rather than pleasure, both in the salon and out, whether it's shaving their faces, or waxing their nether regions.
Mintel reported in 2014 that half of men spend no more than £4.99 on a moisturiser – interestingly, now seen as an essential product, a basic rather than a luxury or a frivolity. Maybe that's why make-up for men, bar self-tanning, hasn't really taken off. " 'Manscara' has been trialled," says Gayle, carefully, then adds: "Within The Refinery it is not yet… something that our clients are looking for." I'd say give it another five years.
Join our commenting forum
Join thought-provoking conversations, follow other Independent readers and see their replies