Monsoon: Celebrating forty years of Indian summers

Show all 11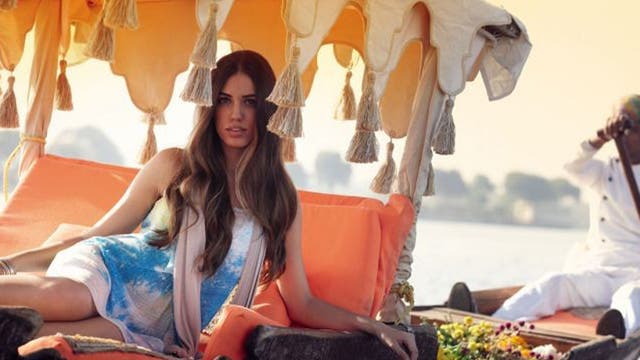 Monsoon: Celebrating forty years of Indian summers
Founded four decades ago,  Monsoon was inspired by a trip across Asia, making it just the ticket for your holiday wardrobe.
No label has nailed the ethnic, drippy-hippy vibe quite as perfectly as Monsoon. It was launched in the early Seventies after a road trip across Asia, and it's never really left the Silk Route, nor the era of its birth, fusing peasant shapes and free-slowing fabric with ethnic influences to create a stylistic stir fry. It's exactly how posh English girls want to dress when they're backpacking on their gap year.
Monsoon has made a mint mining just that territory. It's even influenced a new generation: in the early Nineties, a Manchester lad called Matthew Williamson pitched up in India to design for the company, prior to setting up his own label in 1997. A star was born, and said star's influential brand of haute-hippie chic can be traced directly back to Monsoon.
Both labels reaped the rewards: while Notting Hillbillies such as Sienna, Jade, Jemima and Yasmin dropped small fortunes on Williamson's sari tones and Indian embroideries, Monsoon dressed their many imitators – and the smart set during their downtime, too. Past stars of Monsoon ad campaigns include Elizabeth Hurley, Rosie Huntington-Whiteley and Lily Cole.
Monsoon has continued to outfit those boho-chic denizens of west London as they've matured into yummy mummies: Yasmin Le Bon poses with daughter Amber in the label's new Heritage collection, launched to mark 40 years in the business, as if to prove that fact.
Monsoon was founded in 1973 by Peter Simon after an inspirational trek across Asia. The first store opened in London's Knightsbridge, featuring a winning formula of bohemian style, ethnic-inspired designs and west- London wallets. Ten years later, he opened sister store Accessorize, an Aladdin's cave of gewgaws and bangles. Today, there are more than 1,000 Monsoon and Accessorize stores worldwide. Alongside the archive-influenced Heritage line, this season sees the brand team up with the Royal College of Art on a new initiative to support emerging talent: a competition launched last year for first year students to design clothing for the upcoming anniversary was won by Jessica Edwards and Kyle Spires.
Edwards' designs focus on prints using design techniques of wood-blocking and tie-dye to interpret her vision of Monsoon, while Spires' play with embroidery. Their collection includes summer dresses, jackets and tops all in a vibrant palette of turquoise, lemon and coral.
Register for free to continue reading
Registration is a free and easy way to support our truly independent journalism
By registering, you will also enjoy limited access to Premium articles, exclusive newsletters, commenting, and virtual events with our leading journalists
Already have an account? sign in
Register for free to continue reading
Registration is a free and easy way to support our truly independent journalism
By registering, you will also enjoy limited access to Premium articles, exclusive newsletters, commenting, and virtual events with our leading journalists
Already have an account? sign in
Join our new commenting forum
Join thought-provoking conversations, follow other Independent readers and see their replies