My secret life: Nick Knight, fashion photographer, 52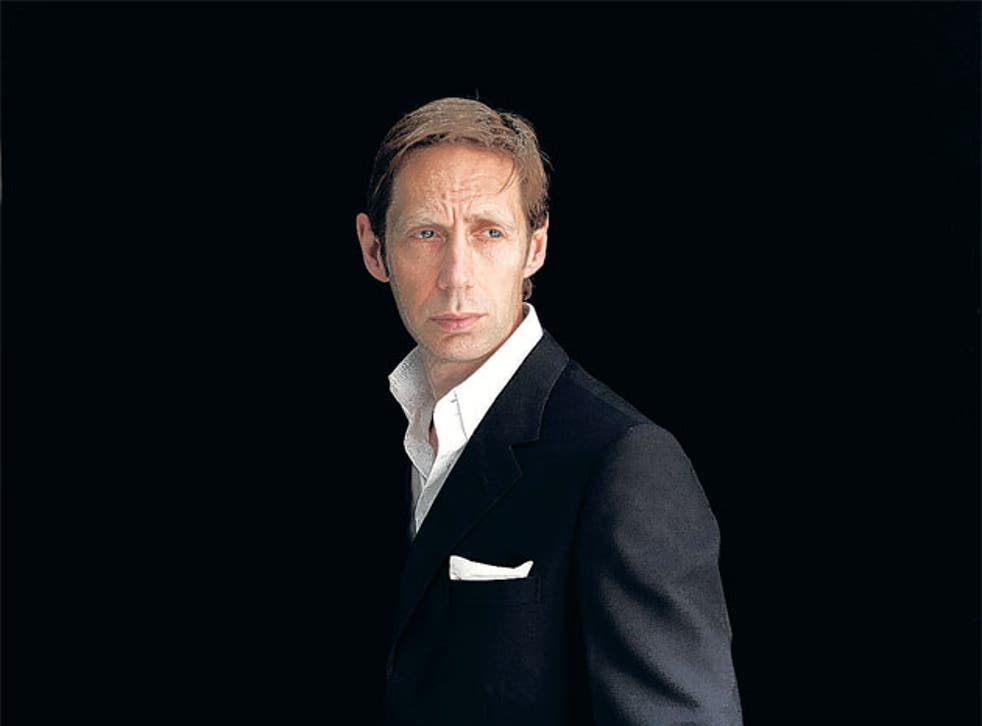 My parents were... My father was a psychologist with the diplomatic corps with Nato in the 1960s, then with the Admiralty. My mother was a physiotherapist. They both retired and took up antiques. They were open-minded, liberal, loving and supportive.
The household I grew up in... My parents were influenced by the Festival of Britain in the Fifties, and built an open-plan house with under-floor heating and coloured Formica, inspired by Robin Day and designers of that period, in Petersham.
If I could change one thing about myself... I'd change nothing.
You wouldn't know it but I'm very good at... I don't look at my life with a finite perspective of having skills or lack of skills, as being very good at things or very bad at things. Everything is a learning experience. Everything's constantly shifting.
At night I dream of... I dream in the abstract: in colours or colour fields or geometrical shapes, each with an emotion – happiness, sadness, fear – attached to them.
My favourite item of clothing... In the studio I have to be practical, so I always wear black brogues from Trickers, Levis 505 jeans, and a white shirt by Frank Foster. Outside the studio, I always wear a suit.
It's not fashionable but I like... I don't think the term 'fashionable' should exist. It's elitist, non-inclusive, divisive, and I don't think people can say, 'This is fashion and this is not'. Things are desirable to people at different times.
My house is... an incredibly beautiful house in a leafy suburb of Richmond. It's a humanist, modern space, designed by David Chipperfield and built in two parts. The first was in 1990, when my wife and I discovered David as a young architect. Then we had three children in quick succession and needed some way of expanding the house...
My favourite building... I like architecture which looks towards the future, not the past. It's particularly difficult in Britain; we do have a lot of beautiful old architecture but I see no reason for it to be pastiched. You have to be brave with your vision. The glut of cheap, shoddy, development-led architecture in London at the moment is lamentable. Architecture is so fundamentally important to how we feel as human beings, we should invest in it.
My secret crush is... Life and everything.
Movie heaven... Fashion film is the most exciting genre. It's overtaking still photography as the best way to see fashion.
The person who really make me laugh... Humanity makes me laugh.
My real-life villains... Everybody and everything, nobody and nothing.
My five-year plan... Creating fashion film is part of it, as is creating fashion sculpture. Through the internet, you can now take a photo in 3D and end up with a sculpture. Public sculpture is incredibly important; I love the idea that society puts up effigies, and people come along and graffiti them.
What's the point? The point is to change.
A life in brief
Nick Knight OBE was born in Chiswick, west London, on 24 November 1958. A multi-award-winning fashion photographer and director, his clients include Vogue, Yohji Yamamoto and Alexander McQueen, and he has directed music videos for Bjork and Lady Gaga. Knight also runs showstudio.com. He lives in Richmond with his wife, Charlotte, and their three children. Knight is fronting the Beck's Green Box Project, accepting submissions until 27 October (becks.com)
Register for free to continue reading
Registration is a free and easy way to support our truly independent journalism
By registering, you will also enjoy limited access to Premium articles, exclusive newsletters, commenting, and virtual events with our leading journalists
Already have an account? sign in
Register for free to continue reading
Registration is a free and easy way to support our truly independent journalism
By registering, you will also enjoy limited access to Premium articles, exclusive newsletters, commenting, and virtual events with our leading journalists
Already have an account? sign in
Join our new commenting forum
Join thought-provoking conversations, follow other Independent readers and see their replies