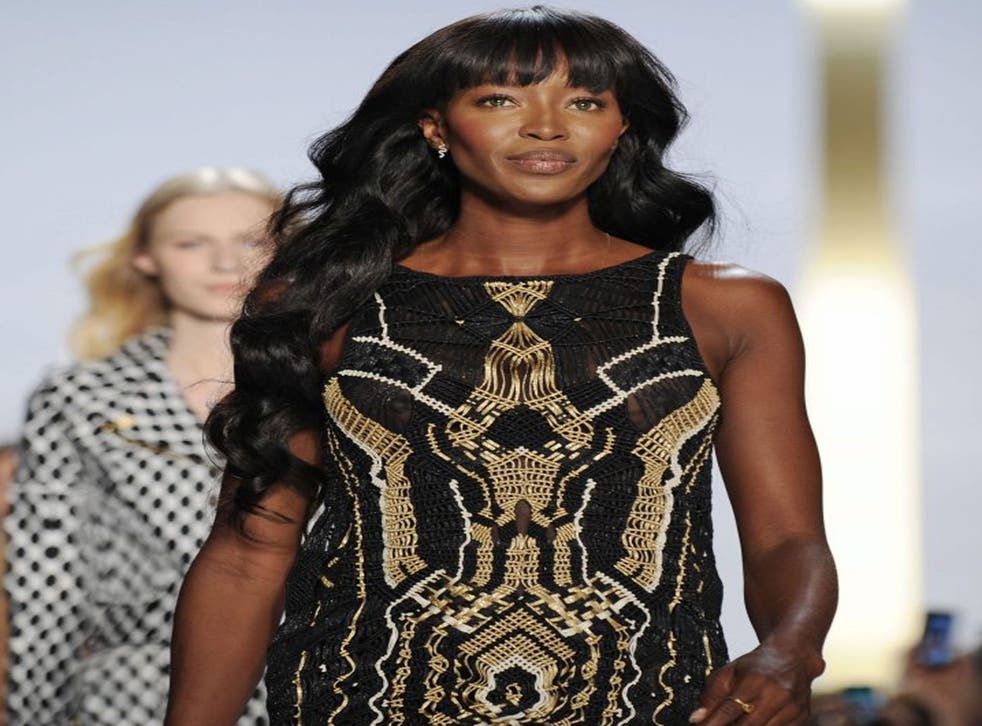 Naomi Campbell hits out: Supermodels vs Instagirls
The 44-year-old supermodel has opened up about the pros and cons of models getting their start on Instagram
Linda Sharkey
Tuesday 27 January 2015 15:14 Comments
If you were born in the nineties you will probably remember the era of the supermodels; Naomi Campbell, Linda Evangelista and Claudia Schiffer were just about everywhere.
In their heyday, long before the advent of social media, becoming a supermodel was all about beauty, talent and personality. Nowadays, things are a little different.
Today's generation of models including Cara Delevingne, Karlie Kloss, Jourdan Dunn, Joan Smalls, Kendall Jenner and Gigi Hadid, are known as "Instagirls" - a term addressed on the cover of Vogue's September issue starring nine supermodels with thousands, if not millions (like Delevingne) of followers on Instagram.
Their social media following has helped them secure campaigns.
But legendary model Naomi Campbell has admitted that if she could do it all again, she'll do it all the same old-fashioned way, rather than becoming one of the industry's new "Instagirls" because "easy come, easy go".
"Social media is definitely something that is setting models apart because it makes someone relatable," Gigi Hadid, who has 1.6 million Instagram followers, told The Independent.
"Companies are going to look at your following and your ability to connect to different age groups and different people and if you can connect to a lot of people by just being relatable and by showing people different sides of your life and different sides of you then you're going to be able to represent a brand because you have a voice and that's what brands are looking for."
However, Campbell thinks different. She told The Meredith Viera Show: "I just feel my generation of women, like Cindy Crawford, Linda Evangelista, Christy Turlington, Claudia [Schiffer], we had to earn our stripes and take our stepping stones to get to where we have gotten; to accomplish what we have achieved to this date."
"I kind of feel like, 'My God, we've worked so hard and we are still working at it - then it just comes like that for them.' I am actually grateful for the way I had my career. I wouldn't want it any other way. So that's for them, this is me," the 44-year-old said on the American TV show.
Register for free to continue reading
Registration is a free and easy way to support our truly independent journalism
By registering, you will also enjoy limited access to Premium articles, exclusive newsletters, commenting, and virtual events with our leading journalists
Already have an account? sign in
Join our new commenting forum
Join thought-provoking conversations, follow other Independent readers and see their replies