Older models on the runway - are we in the midst of a fashion revolution or a flash in the pan?
With models aged seven to 70 taking to the catwalk and retouching being flushed out of magazines, contemporary fashion is applauding the normal and natural.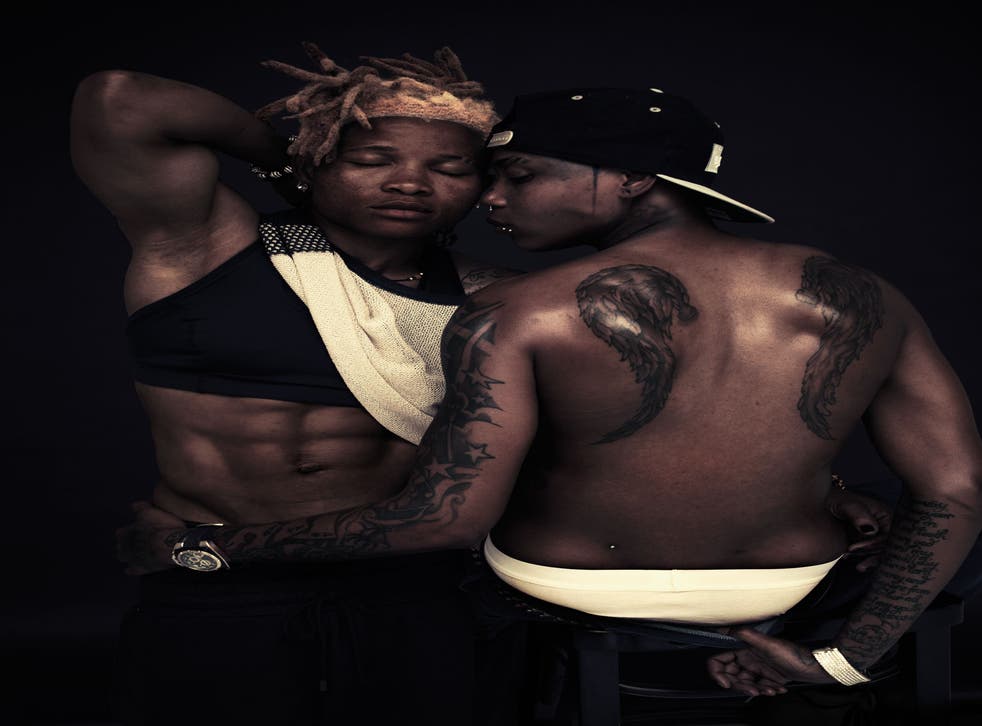 The most memorable show of the spring 2014 season? The American designer Rick Owens recruited a trio of steppers – for a dance form that combines cheerleading, step-dancing and military drill – to model his sports-inspired spring wares.
Clad in hefty trainers and stretch jersey, not a standard model size among them, the dancers were dynamic, energetic and emphatically real. It was the latest – and greatest – manifestation of the rise of the real in fashion.
Pro-reality, anti-fantasy, even anti-fashion to a degree, this new feeling is manifested in images forcibly rinsed of retouching or digital manipulation, in advertising campaigns and editorials featuring "models" cast from the street, in a new breadth of aesthetic on the catwalks. There's even a reflection in an emergent trend that has fast been given the irritating moniker "Normcore". Fashion is eschewing elitism, and embracing the everyday, and the everyman and woman. Fashion is out of fashion.
All sounds great, right? In fact, it all sounds a bit familiar, circa 20 years ago – an era initially dubbed the "caring" Nineties, when the urge to reflect reality eventually gave rise first to grunge, then to heroin chic. These movements reflected the profound discomfort that often occurs when the fantasy of fashion collides with reality.
"People don't want to buy a magazine like Vogue to see what they see when they look in the mirror. They can do that for free." These were the words of the editor of British Vogue, Alexandra Shulman, discussing her magazine with Lily Allen on Radio 2 earlier this year. Which comes across as a little odd. Not so much the sentiment, but the question – has reality ever had a place on the cover of Vogue?
"I think it's always interesting to debate questions about fashion imagery and how people are presented in magazines," Shulman tells me now. "I have always wanted my Vogue to be a mixture of aspiration, dream and reality. We sell a large number of copies because of this mixture, which magazines that are totally about fashion as a fantasy can't achieve. Both reality and fantasy have a role in Vogue." The latest cover of British Vogue is a case in point: it features Kate Moss photographed by Nick Knight, but wearing pieces from her Topshop collaboration – aspirational, but attainable.
For many, this achievability is key. It surrounds the debate that continues to rage about retouching, about the moral turpitude in showcasing an image of perfection that is completely unachievable. Caryn Franklin, once the fashion editor of i-D magazine, founded the initiative "All Walks Beyond the Catwalk" to fight for diversity across fashion as a whole. She believes, "Post-production culture and its proponents directly serves the growth of the cosmetic-surgery industry by promoting flawless, perfect and ultimately false representations." She continues, "They [photographers and post-production technicians] are not thinking of the bigger picture and the self-esteem of the young minds who will engage with it, when they create screen-perfect bodies and faces."
Perhaps that's a simplistic view. It's not easy to cleave the debate so neatly into good and bad, especially given the prevalence of digital manipulation at every step. "Everyone can put a filter on their Instagram, retouch the red-eye on their snaps," Alexandra Shulman states. "The idea that an image without any kind of alteration is in some way more valid is not a particularly interesting idea when it comes to fashion." She does state, however: "I don't like it when our models and cover personalities have too much work done and I frequently send back images asking for the retouching to be lessened."
Earlier this year, controversy raged over Lena Dunham's January shoot for American Vogue. Unretouched images from her Annie Leibovitz shoot were posted to Jezebel.com (after said site offered a $10,000 incentive). Dunham's response? "A fashion magazine is like a beautiful fantasy. Vogue isn't the place that we go to look at realistic women."
Does retouching, then, automatically negate diversity? No. Nick Knight has been an outspoken champion of diversity – featuring women and men of all races, sizes and sexualities in his photography. However, he is an unabashed advocate of retouching.
He is rankled when digital manipulation is summarily dismissed. "You have [titles] like The New York Times saying you can't use retouching, as if that's something intelligent to say about image making, but it absolutely shows a total lack of understanding of how an image is created… I can change how someone looks enormously by the lens I use, how close I put it to their body and what lighting I use… That's my craft, and retouching is part of that craft. I don't see why taking a pimple off somebody's nose, or changing their eye colour, or elongating their body, is wrong."
Knight has used these skills to celebrate rather than castrate diversity: when he photographed the famously voluptuous model Sophie Dahl in the Nineties, he used Photoshop to exaggerate her curvaceous silhouette. "If you want reality," Knight has said, "look out of the window."
Knight is one of the relatively few fashion professionals who have consistently and emphatically championed diversity. Jean Paul Gaultier is another: his earliest catwalk shows featured a diverse range of models, something he's continued with to the present day – in 2010, punk singer-songwriter Beth Ditto walked the catwalk for him, while his winter 2014 ready-to-wear collection featured schoolchildren and septuagenarians as models.
"I always thought that personality was more important than just the look, and that has influenced my choice of models," Gaultier says. "And I still do the casting for my shows by myself – it's very important to me… I wanted to show different beauties and personalities on the runway when I started. And I still do."
Gaultier's commitment to a broad range of physiques is laudable – and pinpricks the notion that fashion reflecting reality smacks of tokenism or, even worse, a fetishising of normality. Fashion sometimes does care. "With the step teams, I thought, 'There's a lot of betrayal and bitterness out there, and am I exposing these nice strangers to something uncomfortable?'" says Rick Owens. Nevertheless, he continued with the direction for his winter 2014 show, modelled by his "family" – friends, former models and women Owens had worked with throughout his career.
Again, it made for a great show, and a message that rang with truth rather than being headline-chasing, a charge levied at London designer Mark Fast, for instance, when he featured a single "plus-sized" model in his otherwise super-skinny catwalk show in 2009. "Sadly designers, stylists and photographers in particular don't recognise how influential they are," Caryn Franklin says. "If young designers recognise that consumers engage with fashion imagery as a prescriptive ideal for the body as well as the style of dress, they could broaden their messaging to create healthier body ideals. Overnight the fashion industry could choose to celebrate individuality, not conformity."
But maybe it already is?
Register for free to continue reading
Registration is a free and easy way to support our truly independent journalism
By registering, you will also enjoy limited access to Premium articles, exclusive newsletters, commenting, and virtual events with our leading journalists
Already have an account? sign in
Register for free to continue reading
Registration is a free and easy way to support our truly independent journalism
By registering, you will also enjoy limited access to Premium articles, exclusive newsletters, commenting, and virtual events with our leading journalists
Already have an account? sign in
Join our new commenting forum
Join thought-provoking conversations, follow other Independent readers and see their replies