The Independent's journalism is supported by our readers. When you purchase through links on our site, we may earn commission.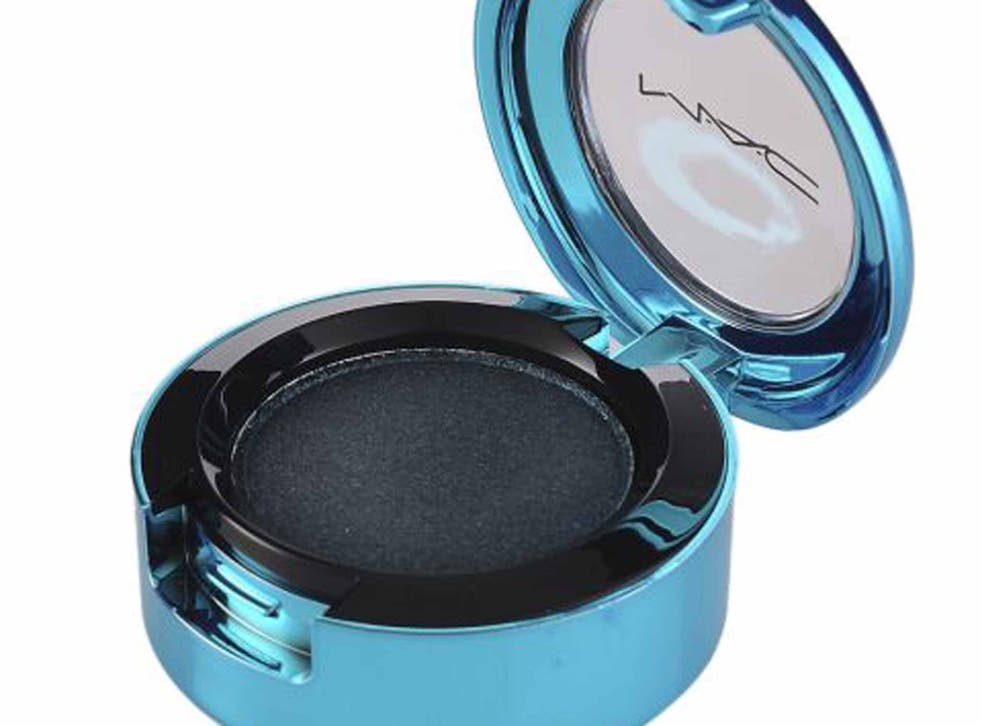 Party eyes: For me, a glittery shadow is the ultimate going out product
If there's one way I can get in the party spirit it's with a bit of slap
We're right in the thick of parties, soirées and catch-ups and I can't be the only one who has a wardrobe bursting with clothes, and yet seemingly nothing to wear. Come December, with its avalanche of invitations, my year-round tactic of dressing on the casual side of smart-casual suddenly feels woefully inadequate.
But better to be under rather than over-dressed I say, as long as the host hasn't specified a dress code of Black bloody Tie or something equally unrealistic. And if there's one way I can get in the party spirit it's with a bit of slap. I tend not to wear eye make-up for every- day – I blame it on the fact that I wear glasses and have a mole-like tendency to rub my eyes, but it could just be bone idleness. So for me a glittery shadow is the ultimate going out out product. Of course woman cannot sparkle by shadow alone, so out too come the eyelash curlers, mascara and eyeliner – and a good primer to stop it all sliding straight off.
Eye tint in Hollywood 17
£27, Giorgio Armani, selfridges.com
This creamy formulation couldn't be easier to apply, thanks to the inbuilt brush, providing a pleasingly delicate pink shimmer.
Sequin eye shadow in Constellation
£25, bobbibrown.co.uk
A gorgeous chocolate brown shadow shot through with a hint of bronze and gold, it can be built up to dramatic effect.
Colour-drenched pigment in Tonight's the Night
£18, maccosmetics.co.uk
This is a one-pot wonder: a rich blue-green that will look particularly special on those with brown or hazel eyes.
Colour Chameleon in Intoxicating Violet
£19, charlottetilbury.com
Use this chubby colour-rich crayon to line eyes for a subtle look, or apply over the whole lid for a more full-on finish.
Eyeshadow in Stud
Part of a limited edition collaboration with photographer Steven Klein, a light sweep of this sparkly mushroom shade should suit everyone.
Beauty spot
Planning to Christmas-shop till you drop in Covent Garden? There's a perfectly placed pick-me-up in Charlotte Tilbury's new store – a cross between boutique and boudoir, complete with champagne bar.
Register for free to continue reading
Registration is a free and easy way to support our truly independent journalism
By registering, you will also enjoy limited access to Premium articles, exclusive newsletters, commenting, and virtual events with our leading journalists
Already have an account? sign in
Register for free to continue reading
Registration is a free and easy way to support our truly independent journalism
By registering, you will also enjoy limited access to Premium articles, exclusive newsletters, commenting, and virtual events with our leading journalists
Already have an account? sign in
Join our new commenting forum
Join thought-provoking conversations, follow other Independent readers and see their replies