Pierre Hardy: Happy feet

Show all 2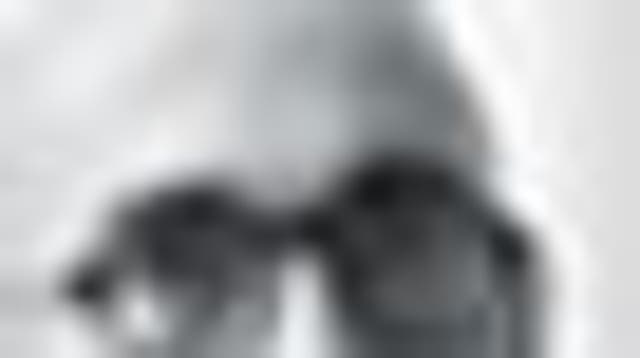 Pierre Hardy: Happy feet
Pierre Hardy made his name with Dior and Balenciaga. Now he is creating a range of shoes for Gap. Could they be the must-have of the winter? Interview by Penny Martin
Saturday 20 October 2007 00:00 Comments
You may not know the name Pierre Hardy yet but the chances are you've already seen him. Perhaps you caught sight of his fine features and elegantly shaven head while dodging rush-hour commuters on Tube escalators. Or maybe his chic, round spectacles made an impression on you when you were out shopping and happened to notice him gazing at you through a plate-glass window. For the Parisian accessories designer is the unlikely star of the current Gap advertising campaign and, along with a number of other fashion luminaries, his monumental black-and-white portrait, taken by the Swedish fashion photographer Mikael Jansson, seemingly occupies every hoarding space across town. What association, it makes you wonder, does a relatively unknown French cobbler have for your average British high-street shopper, who is after all the target of Gap's considerable ad spend? Well, none so far. But he soon will have. Next month Gap will introduce four new shoe designs by Pierre Hardy to its stores, and in an instant, the designer's brand identity will be transported from fashion-industry insider to internationally desirable commodity.
The irony of this "unveiling", however, is that Hardy's work has been influencing accessories and fashion design for decades. Originally educated in fine art (during which time he also studied dance), a subsequent job assisting a shoe designer led to a position at the bastion of French haute couture, Christian Dior, in 1988, where he designed the footwear for four years. During that time, Hardy was also appointed by that other quintessentially French luxury house Hermès in 1990 to produce its women's and then men's footwear, and in 2001 he was asked to take on its fine jewellery range. That year also saw the beginning of the creative partnership that was to confirm Hardy's reputation not only as a craftsman of classic, artisanal leather goods but also as an innovative talent among the fashion community. In 2001, the Balenciaga creative director, Nicolas Ghesquière, invited him to collaborate on the striking footwear that has played such an important part in galvanising Balenciaga's reputation as the most progressive design house in Paris. One look at their extraordinary Open Toed Cage Sandals With Ankle Pads, as featured in the house's current magazine ads, resplendent in their primary colours and extreme, "techno-Meccano" construction, should tell you that Hardy's aesthetic ambition extends far beyond creating comfy courts for bourgeois ladies.
Though his work now takes him all over the world, the designer describes himself as "very French". Indeed, on the face of it, Hardy's career is inextricably linked to Paris and its system of artisans that service the major couture houses. Just as the name Lesage is synonymous with the fine embroidery commissioned by Dior and Chanel, or Le Marie supplies them with their exotic feathers, so Pierre Hardy represents a niche company that lends its vision and skills to a number of other prestige Parisian brands. Yet Hardy's working environment and method could hardly be more different from that of those old craft houses. "I have no desk or specific room to work in," he says, immediately dispelling any romantic notions of petites mains in their blouses blanches, diligently sewing on sequins in a cramped workshop. "I can draw on my bed, on my couch, on my dining-room table, in my car, anywhere; I don't care. I have no rules at all."
By stressing his creative process, where he first draws and then liaises with the production staff in the way an art director might instruct a photographer – "I send the sketches to them, they send back the prototype, I correct that and then go to the atelier to put everything together, which is often enough because we know each other very well" – Hardy does two things. First of all, he asserts his autonomous, "peer" status when working with major brands: "Whereas with Hermès, I'm totally responsible for the shoe collection, from the prototype to the realisation, with Balenciaga, Nicolas uses me less as a technician, but more as an advisor." But second, Hardy's emphasis on the initial drawing reminds us how his fine art background continues to liberate the character and appearance of his creations from the conservatism of generic accessories design, freeing up his own-name brand of shoes and now bags, which he launched in 1999.
Assiduous in avoiding fashion history or trends as reference points for each collection, Hardy regularly draws on art and architecture for his source ideas, which have ranged from the Memphis design group to the conceptual artists Daniel Buren and Pol Bury, and even Sandro Botticelli, the Renaissance master. These "quotations", as Hardy calls them, are abstracted and refined to a core graphic or emblem (Memphis founder Ettore Sottsass's lattice design, say, or the reflective silver balls in Bury's fountain in the Palais Royal) that is used to inform the volumes that build the collection. Provocative without being melodramatic, these core forms are always subtly different from those of other accessories designers. This, Hardy says, is his solution to fashion's paradox: "As we are not in a period of real innovation, you have to be totally different while also being the same. The new way is to combine elements from the past with new proportions." The result is beautifully made accessories that seem to almost come out of nowhere; so esoteric and original are they in their audacious graphic balance and daring colour schemes.
Consider the current autumn/winter range, for instance. Taking Abstract Expressionism as a departure point, Hardy's first sketches resembled the rough geometricity of the German-French painter Hans Hartung, mixed with the primary colours used by Sol Le Witt: "I just thought, 'OK, let's try to do something with these very simple, geometric forms and turn them into a shoe'." And lo, a series of peep-toe heels was born, classic in their formation, save for the cigarette-pack-size, primary-coloured squares attached to the ankle straps. The introduction of men's shoes to the brand in 2002 turned Hardy's attention inevitably to sneakers, which have gradually found their way into the lexicon of his exquisitely elegant women's shoes, as in this season's preposterously fabulous 'Speed' stilettos. "Running is something I do every morning," says Hardy, in a distinctly un-French admission, "and I love my shoes because they are purely about technology and styling; nothing to do with trends. The challenge was to make that glamorous."
And so what of Hardy's latest challenge: to harness the glamour and exclusivity of his Paris boutique and concession at Rei Kawakubo's cult Dover Street Market in London and reinterpret it for a high-street store like Gap? Though not at liberty to give clues as to the precise nature of the forthcoming shoes, Hardy hints that his strategy will not be to dumb his aesthetic down, but to stick to his guns and concentrate on making incredible objects.
"The four designs are not linked together. It's one piece; one piece; one piece; one piece: very separate. I'm not really sure how people will react to it!" he whispers with enough excitement to confirm what most of us will be wearing to the office party this year. "I try to imagine what a girl entering a shop would love to find there." It looks like Gap has solved that one for us all: four pairs of shoes by Pierre Hardy, please.
Penny Martin is the editor-in-chief of www.SHOWstudio.com
Register for free to continue reading
Registration is a free and easy way to support our truly independent journalism
By registering, you will also enjoy limited access to Premium articles, exclusive newsletters, commenting, and virtual events with our leading journalists
Already have an account? sign in
Join our new commenting forum
Join thought-provoking conversations, follow other Independent readers and see their replies